When you've got area rugs installed throughout your home, you'll know the sizeable dent it made in your savings when you bought them. So putting them in storage can be vital come the holiday periods, and there are family and friends around.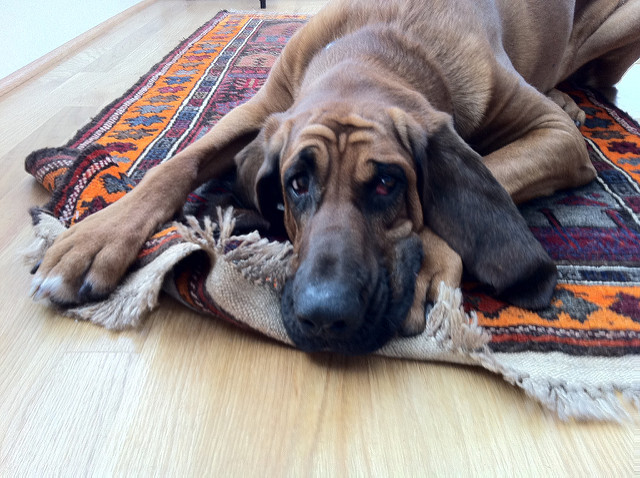 Hi there! It's Ruthie with Arizona Oriental & Specialty Rug Care coming from Prescott, AZ.
Like any other significant investment, keeping them looking nice and the warm, cozy feeling they give your home is essential.
Learn how area rug cleaners in Prescott Valley take care of these investments if you want to make them last longer.
Vacuum Area Rugs as If You Work for Professional Area Rugs Cleaners
Area rugs get flattened because people walk on them, which damages the fibers and drives dirt and other things into the fibers, which wears them out.
The most important part of taking care of an area is to vacuum as often as possible, every day or once a week.
When you vacuum, the gravel your shoes bring is taken out. So when you vacuum your area rugs often, you can eliminate animal hairs, tiny bugs, and skin flakes that get stuck on them.
Rugs work like carpets in that they collect all the dust and dirt that falls on them.
Clean Spills Before Calling Area Rug Cleaners in Prescott Valley
If you spill something accidentally, you must clean up the mess immediately. Stains and marks can be hard or nearly impossible to get rid of.
Remember that you should never scrub stains out of your area rugs because you can spread the stain and the dye. Instead, use a white, lint-free towel or cloth to dab the stain. If your pet has an accident, you should call us right away because this means your area rugs need to be cleaned specially.
Booking Local Area Rug Cleaning Service
Many people don't know they need to hire professional, licensed, and accredited area rug cleaners who know what they are doing to clean their area rugs.
Most manufacturers of area rugs recommend specific ways to clean them, such as the Wool Safe techniques. However, if you wait until your area rug looks dirty before cleaning it, you've waited too long.
Finding the Best Area Rug Cleaning in Prescott Valley
Depending on where they come from, some area rugs already have protective coatings that make them resistant to stains. Oriental rugs don't and have to take all the wear and tear they get.
To be sure, your area rugs get all health benefits. Contact Arizona Oriental & Specialty Rug Care in Prescott or fill in the compact form here for a direct reply.
You can also check out our customer reviews from Birdeye and Yellow Pages
Arizona Oriental & Specialty Rug Care serves Prescott, Prescott Valley, Sedona, Flagstaff, and most of Northern Arizona. Professionally cleaning area rugs is something we do to the highest standards.
Our rug wash specialists have gone through the most training and are certified as WOOLSAFE FIBRE CARE SPECIALISTS by the WOOLSAFE ORGANIZATION. With such a high level of certification, we know that our clients' area rugs will get the best care.
For more information about brittleness, urine, or repairs, call us at 928-445-1718, visit our website at www.ArizonaOriental.com, or stop by our rug washing facility at 565 EZ Street, Prescott, AZ 86301, Monday through Friday from 10:00 am to 4:00 pm (pickup and delivery also available). 07-14-2020

Fill In For A Quick Response