Proper care for your area rugs doesn't just mean taking them to us at Arizona Oriental & Specialty Rug Care to be cleaned every year or two. It also means taking the proper steps at home to ensure that your rugs keep looking their best the longest amount of time as possible. Providing our customers the proper information necessary to help YOU to properly care for your rugs is very important to us. Today, I will be focusing on the first and most important step in taking care of your rugs – vacuuming.
Vacuuming rugs regularly helps to remove dry soil that accumulates over time. Dry soil is extremely abrasive on rug fibers and essentially acts as sandpaper against it, especially considering the action that rugs get in terms of walking and daily traffic on them. Dry soil is hard and gritty and tears at your rug's fibers, causing irreparable damages in the form of a loss of fibers. Vacuuming once a week is standard, but if you and your rug live in an active home with children and pets, then it will be necessary for you to vacuum more frequently.
The preliminary step, of course, is to understand what type of rug you have – that will determine how it needs to be vacuumed. For now, let's focus on a sturdy, heavy pile woven wool rug (either hand woven or machine woven). Rugs with a thicker pile tend to be able to handle vacuuming from an upright vacuum better than many other types of rugs that are more delicate and require more care. There will be further articles addressing how to vacuum other types of rugs, but for now, I am going to focus on well-made, thick pile, short clipped (not shag) woven rugs.
What is the best kind of vacuum to use on these rugs? We recommend a canister vacuum, which provides good suction without a beater bar. An electric sweeper is also an option, but may require you to vacuum more frequently. You can also use an upright vacuum that has a beater bar, but I do not recommend it. If that is your only option, be sure you first turn the beater brush off or, if that is not an option, set it to its highest setting to prevent abrasion and needless, excessive wear to the fibers. The beater bar is aggressive and designed for wall-to-wall carpets and can cause permanent damage to your wool rug if you are not careful with it.
Removing the dry soil on the top of the rug should be your primary focus to prevent it from embedding itself deep within the rug fibers. Staying one step ahead from soil penetrating down deep into the rug is most important. Frequent vacuuming helps to remove the loose soil on top of rug. Make sure you avoid the area rug side cords and fringes so as to prevent damage while vacuuming across the width of the rug, from side to side.
Arizona Oriental & Specialty Rug Care also recommends you flip the rug over and vacuum the BACK OF THE RUG with the beater bar running to shake loose any dry soil that managed to escape your vacuuming efforts and worked its way down into the base fibers. This should be done every three to four months. By removing the soil from the base, you will help prevent sandpaper-like damage to the base fibers.
If your rug is starting to look highly soiled and is getting a traffic pattern, it's time to have it cleaned professionally. High soil can mean that the rug has permanent damage from the sandpaper-like dry soil rubbing against the fibers and causing fiber loss and further wear and tear. To help avoid premature fiber damage, it is important to be diligent with your vacuuming and to also have your rug PROFESSIONALLY CLEANED with us every 1 to 3 years. If it's time to get your rug cleaned, give us a call! Arizona Oriental offers free estimates on getting your precious rugs cleaned, removing dry soil and bringing back the rug's vibrant colors.
Till next time, enjoy your beautiful art for your floor and remember a clean rug is a rug that can last you a lifetime!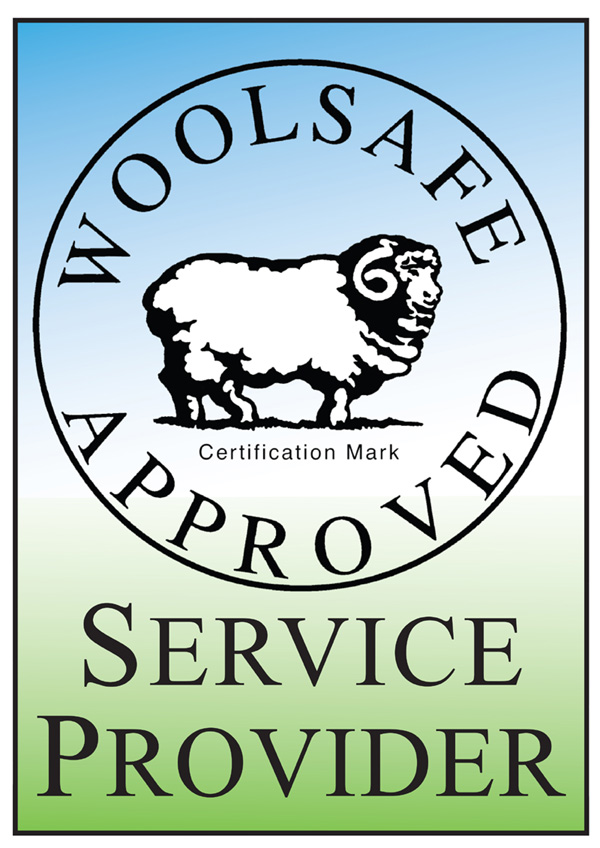 Arizona Oriental & Specialty Rug Care serves Prescott Valley, Prescott, Sedona and much of the Northern Arizona areas. We meet the highest standards in professional cleaning of area rugs with rug wash specialists having earned the highest training, including certification as WOOLSAFE FIBRE CARE SPECIALISTS through the WOOLSAFE ORGANISATION. Such extraordinary certification ensures the area rugs of our client's receive the utmost in care.
If you are in the Prescott Valley AZ area and would like to know how to properly vacuum your thick wool area rug, call Arizona Oriental & Specialty Rug Care for additional information at 928-445-1718, visit our website at www.ArizonaOriental.com, or stop by Monday through Friday 10:00 am to 5:00 pm at our rug washing facility at 565 EZ Street, Prescott, AZ 86301 (pick-up and delivery also available).

Prescott Valley, AZ – What is the Proper Way to Vacuum My Thick Wool Rug?