All rugs from time to time need professional cleaning, especially fine area rugs. So what does "professional cleaning" really mean? It means that the rug will be cleaned by standards set by the industries #1 wool organization in the world the WOOLSAFE ORGANISATION. The only way a consumer will be sure if these strict cleaning standards are met is to use a service that has certification with the WOOLSAFE ORGANISATION. So don't be afraid to ask when calling companies if they are WOOLSAFE CERTIFIED! If they hesitate or don't even know what this means….. RUN…. RUN FAST!
Here at Arizona Oriental we proudly boast this WOOLSAFE certification and we don't take it lightly. We always keep in mind that each rug has a story to tell and a homeowner that loves it. Every single time we make sure proper cleaning for each rug in our care is performed.
We never "batch clean" rugs together (clean a bunch of rugs in the same cleaning solution/water) therefore eliminating client's concern of possible cross contamination of dyes or urine from some other rug. The cleaning process is not a quick process, beginning with initial inspection, dye stability testing, testing for animal urine deposits, obtaining client approval, dusting, washing, speed drying, final inspection and delivery back to homeowner. (Please note that rush service is available at an additional charge, which moves the rush order to the front of the line, however all of these steps still must be completed to ensure our client's rugs receive the proper care.) Cleaning rugs is a task with multiple steps and we at Arizona Oriental lovingly take these steps to ensure each rug receives the best cleaning possible and you are assured you have hired the professional service you were looking for.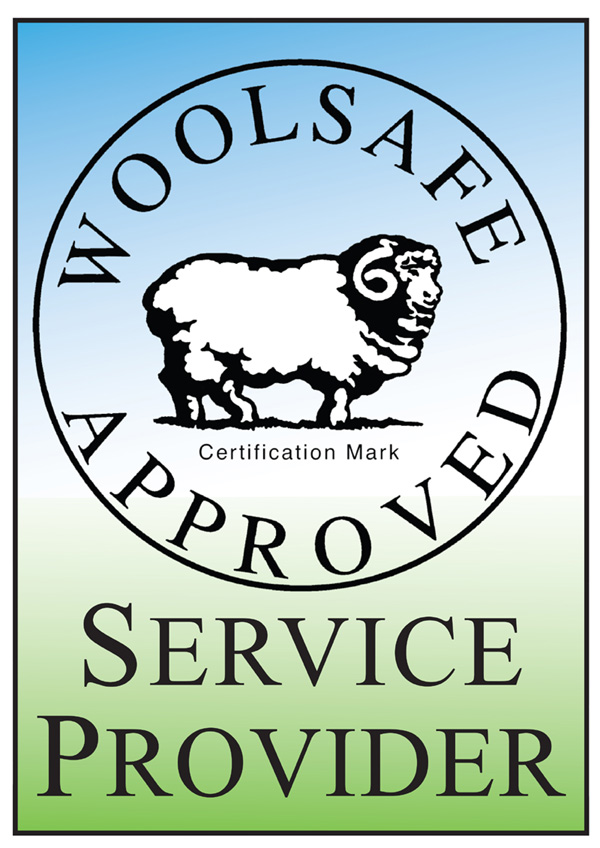 Arizona Oriental and Specialty Rug Care serves Prescott, Sedona and much of the Northern Arizona areas. We meet the highest standards in professional cleaning of area rugs with rug wash specialists having earned the highest training which includes certification as WOOLSAFE FIBRE CARE SPECIALISTS through the WOOLSAFE ORGANISATION. Such extraordinary certification ensures the area rugs of our client's receive the utmost in care.
Till next time, enjoy your beautiful art for your floor and remember a clean rug is a rug that can last you a lifetime!
If you are looking for a professional area rug cleaner in Prescott Valley AZ , call us for additional information and quotes at 928-445-1718, visit our website at www.ArizonaOriental.com or stop by our facility Monday through Friday 10:00 am to 5:00 pm at 565 EZ Street, Prescott, AZ 86301 (pick-up and delivery also available).

Prescott Valley AZ Professional Oriental Area Rug Cleaning Service