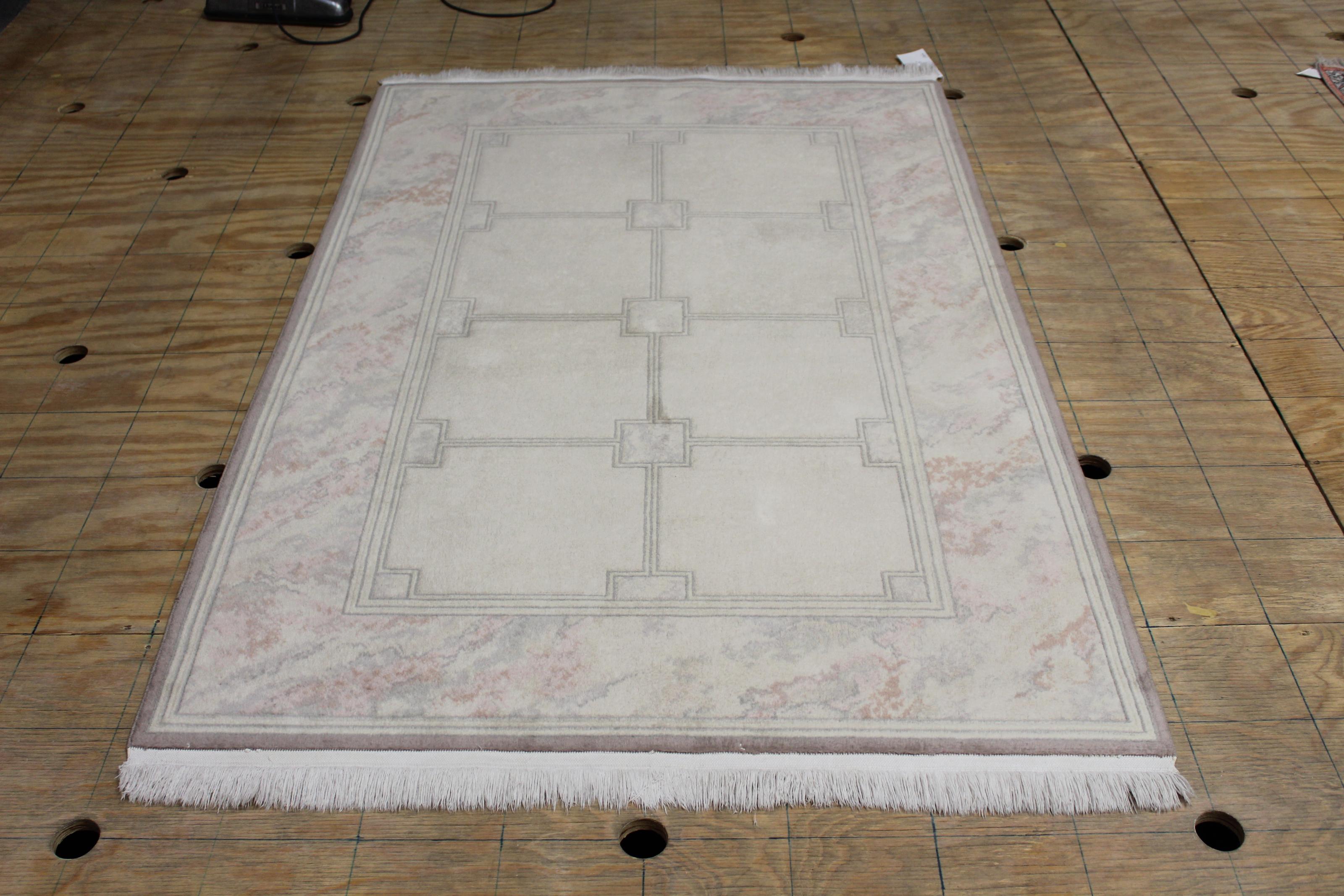 Seeking the best Oriental rug cleaning service in Prescott Valley, AZ? Look no further!
Arizona Oriental & Specialty Rug Care is the expert in town, with highly trained rug wash specialists who guarantee the utmost care for your precious rugs.
We tailor-match the cleaning process to ensure proper and thorough cleaning. Our skilled artisans can handle everything from fraying repair to recoloring worn areas.
Prescott Valley, AZ Rug Cleaning: DIY Vs. Hiring the Pros
Are you tired of wasting time and energy cleaning your dirty, worn-out rugs in Prescott Valley, AZ? Did you know that hiring professionals can make a difference in the appearance and longevity of your rugs?
Studies show that professional rug cleaning can extend the life of your rugs by up to 50%. With our experts at Arizona Oriental, you can trust your rugs are in expert hands.
Choose Arizona Oriental for the best rug cleaning experience.
The Expertise and Knowledge of Professional Rug Cleaners
Regarding cleaning your rug, you'll be amazed at the expertise and knowledge that professional rug cleaners have. Hiring an expert rug cleaner ensures your rug will receive the highest quality care and cleaning.
Professional rug cleaners, like Arizona Oriental, have the necessary training and experience to clean and care for your rugs properly. They offer oriental rug cleaning services tailored to each rug's needs.
Arizona Oriental is a trusted rug cleaning company that meets the highest standards in the industry. They have a team of skilled artisans who repair and restore valuable oriental and specialty area rugs.
Regarding rug cleaning services, you can rely on the expertise of a professional rug cleaning company like Arizona Oriental.
The Convenience and Time-Saving Benefits of Hiring Professionals
Are you wondering how hiring professionals for rug cleaning can provide convenience and time-saving benefits? Regarding oriental or area rug cleaning, it's best to leave it to the experts.
Hiring a professional oriental or area rug cleaner will save you valuable time and effort. These professionals have the knowledge, experience, and specialized equipment to clean and restore your rugs effectively.
By hiring area rug cleaning services from a reputable company, you can trust that they'll use safe and effective cleaning methods that won't damage your rugs. Additionally, professional rug cleaners have the expertise to handle different rugs and can provide additional services like repairing fraying or patching holes.
Save yourself the hassle and let the professionals care for your rug cleaning needs.
Professionals at Arizona Oriental Is An Intelligent Choice
In conclusion, regarding rug cleaning in Prescott Valley, AZ, hiring professionals at Arizona Oriental is an intelligent choice. With their expertise, knowledge, and certification as WOOLSAFE FIBRE CARE SPECIALISTS, you can trust your rugs will receive the utmost care and attention.
Not only will they tailor the cleaning process to meet the needs of your rugs, but they also offer repair and restoration services.
So why settle for DIY when you can have the experts handle it?
Don't settle for less - trust Arizona Oriental for all your rug cleaning and repair needs.
Contact us now and experience the exceptional rug cleaning services we offer in Prescott, AZ. Trust the professionals at Arizona Oriental & Specialty Rug Care to deliver impeccable results every time.
Trust the experts at Arizona Oriental & Specialty Rug Care to handle your rug cleaning needs in Prescott, AZ.
You can also check out our customer reviews from Birdeye and Yellow Pages.
Call us for more information on area rug vacuuming tips and tricks at 928-445-1718, visit our website at www.ArizonaOriental.com, or stop by Monday through Friday from 10:00 a.m. to 4:00 p.m. at our rug washing facility at 565 EZ Street, Prescott, AZ 86301 (pickup and delivery are also available).

Fill in for a fast response