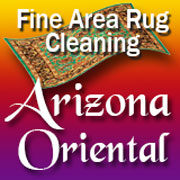 You don't know how many times I have had clients bring their rugs into us here at Arizona Oriental and tell me that they have had it in their house for over 30 years and the rug has NEVER BEEN CLEANED! Rugs get trampled on daily, we spill on them, and sometimes our pets have accidents on them – they live hard lives! With this in mind, it's obvious that most rugs need more care than what the average person thinks and what they're giving their rug. Here in Prescott AZ, Arizona Oriental & Specialty Rug Care specializes in giving area rugs the care that they need.
Rug care is similar to vehicle care, or at least it should be. No one in their right mind would let their car or truck go without maintenance for years and years! Doing so just puts more wear and tear on the automobile and means that it will need to be replaced sooner than a well maintained car. Area Rugs are much the same!
Having your rugs professionally cleaned in a timely manner keeps dry soil from packing deep into your rug and grinding against the base of your rug's fibers. "Timely manner" varies for each rug and depends on your lifestyle and the amount of traffic your home gets, however a good rule of thumb is to plan on having your area rugs cleaned every two to three years. Dry soil is very much like sandpaper and, if left unremoved from your rug and will create unnecessary wear and tear. Spills and spots will also deteriorate fibers. Not to mention urine deposits that cause dry rot in the fibers. Dry rot is especially concerning as this can lead to cuts, rips, or tears in your rug.
Americans are great at scheduling regular vehicle maintenance, so I have to wonder why we're so bad at scheduling regular rug maintenance! I tend to believe the automobile industry has done a much better job at educating the consumer on the needs of their automobiles vs. the lack of education in regards to area rug care. A majority of my clients LOVE their rugs and many of the rugs hold very special meaning to them. Either they purchased it in their travels, it's a family heirloom, or they spent hours and hours searching for the perfect rug to go with the rest of their house's decorating. So it doesn't make sense to leave these beloved area rugs neglected and not taken care of.
Repairs should also not be neglected! What may start out as a very small hole that's only about ½" is going to worsen over time and soon become very extensive and costly to repair. Rugs in need of repair will continue to unravel and require more and more work as time goes by. Clearly, both your rug and your wallet will both suffer if you neglect important and necessary repairs.
It's not too late! Turn over a new leaf today and give us a call to get started on the path to good maintenance and proper care for your area rugs! Arizona Oriental is ready to answer any and all questions that you have regarding the care for your rugs. We also provide free estimates for all of the services that we offer!
Till next time, enjoy your beautiful art for your floor and remember a clean rug is a rug that can last you a lifetime!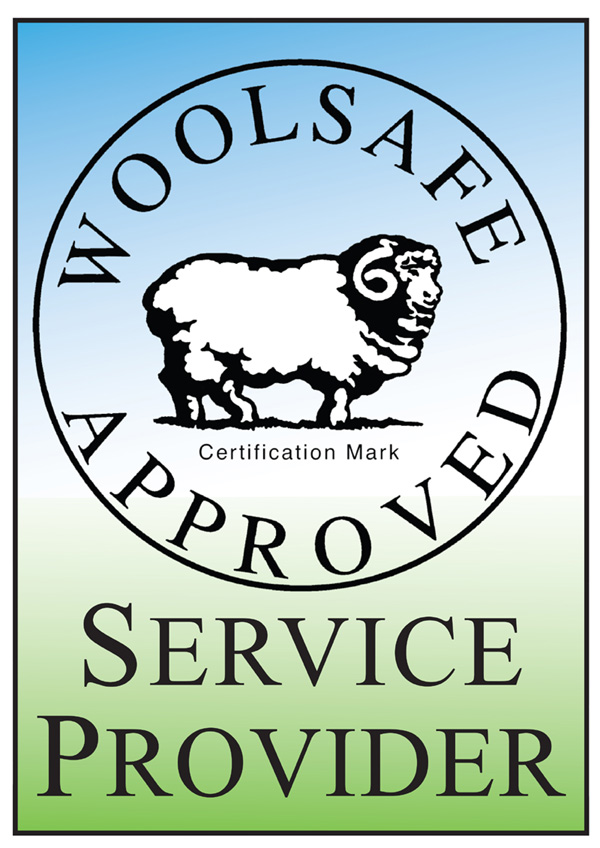 Arizona Oriental & Specialty Rug Care serves Prescott Valley, Prescott, Sedona and much of the Northern Arizona areas. We meet the highest standards in professional cleaning of area rugs with rug wash specialists having earned the highest training, including certification as WOOLSAFE FIBRE CARE SPECIALISTS through the WOOLSAFE ORGANISATION. Such extraordinary certification ensures the area rugs of our client's receive the utmost in care.
Call us for additional information on how to properly care for your area rugs and free cleaning quotes at 928-445-1718, visit our website at www.ArizonaOriental.com, or stop by Monday through Friday 10:00 am to 5:00 pm at our rug washing facility at 565 EZ Street, Prescott, AZ 86301 (pick-up and delivery also available).

Time To Clean Your Rug? Call For a Free Estimate & See If Your Rug Qualifies For FREE Pick Up and Delivery (Saves You $50.00!)