All of our employees understand how aggravating it is to have a pet urinate on your area rug. It might be even more frustrating when visible stains appear because of these problems.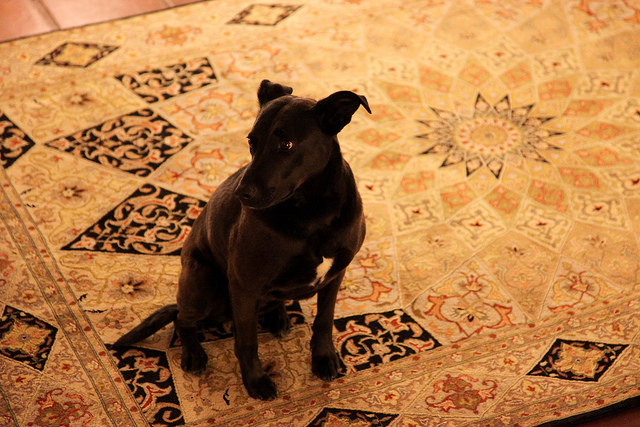 Hi there! It's Ruthie with Arizona Oriental & Specialty Rug Care coming from Prescott, AZ.
Nobody wants these unsightly stains, especially since rugs are an essential part of our home design. Do the stains on your rugs fade over time, or are they irreversible?
You'll learn more about how Prescott Valley area rug cleaning professionals can effectively remove pee stains and odors in the following paragraph.
Are Pet Stains Hard to Remove?
Pet urine stains on rugs are notoriously tricky to remove. Urine scents are usually easy to get rid of, but stains might be more difficult.
Rug dyes become unstable as urine degrades the pH of the rug fibers.
This might cause bruising or even irreparable color loss sometimes. The most straightforward approach to combat lasting urine stains on your rug is to take it to a professional rug cleaning service like Arizona Oriental.
Call Prescott Valley Area Rug Cleaning Experts Now!!
Animal urine and rugs still have a problem with dried red, but it's OK if you do nothing about it! Rot weakens a rug's foundational fibers, resulting in rips, tears, or holes that need to be repaired in the future to prevent further damage.
Even though stains are always permanent, Arizona Oriental will continue to try everything in its power to remove them as often as workable. Stains can usually be removed with excellent results, but at the very least, they can be disguised.
And our urine solution eliminates any lingering odors by flushing out harmful urine salt crystals and bacteria from your rug knots.
Let us know as soon as you see any evidence of a stain until next time. We'll make sure your gorgeous floor art is back to its former glory, and you'll be able to enjoy it once again!
Where to Locate Absolute Best Prescott Valley Area Rug Cleaners
Hopefully, you find this helpful advice, and you can grasp how important it is to deal with urine stains right away. As a matter of precaution, remember all rugs need a professional cleaning every 2 to 3 years.
In that case, you can contact Arizona Oriental & Specialty Rug Care or fill in the compact form here for a direct reply.
Arizona Oriental & Specialty Rug Care serves Prescott, Prescott Valley, Prescott Valley, Flagstaff, and much of Northern Arizona.
We meet the highest standards in professional cleaning area rugs, with rug wash specialists having earned the highest training, including WOOLSAFE FIBRE CARE SPECIALISTS certification through the WOOLSAFE ORGANIZATION. Such extraordinary certification ensures our client's area rugs receive the highest quality care.
Call us for more information on cleaning urine stains on 928-445-1718, visit our website at www.ArizonaOriental.com, or stop by Monday through Friday 10:00 am to 4:00 pm at our rug washing facility 565 EZ Street, Prescott, AZ 86301 (pickup and delivery also available). 07-14-2020

Fill in for a fast response