Seeing as this can happen at any time of year, I'd like to spend a little time discussing it. If your rugs have ever seemed rigid and brittle, dry rot may be to blame.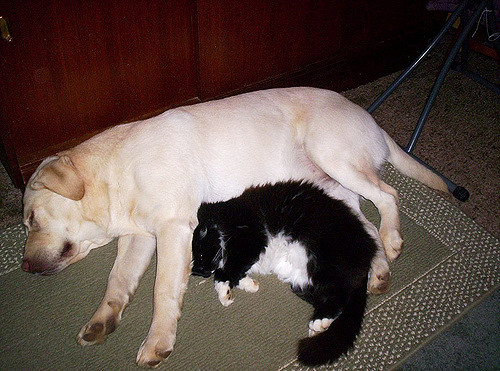 Ruthie is again with Arizona Oriental & Specialty Rug Care in beautiful Prescott, AZ.
After being soaked in dry rot, rug fibers can become brittle and easily break, split, or rip. So it's possible to find damaged areas in your rugs even if disaster strikes. In addition, when rugs are exposed to too much moisture or too little, dry rot can set in.
Read this article to learn more about this topic and how a professional rug cleaner in Prescott can assist you.
Where Did Dry Rot Come From In My Rugs?
The deposition of animal urine is a common cause of dry rot. Urine contains "salt crystals" that prevent the fibers in a rug from drying out quickly and lead to an overly soggy rug. Dry rot is caused by a fungus that thrives in damp, dark environments, like those created by low humidity.
Even if you are very good at spotting these stains, the urine salt fibers will permanently stain your rug, no matter how hard you try to remove them.
Urine deposits harden into salt crystals over time, making your area rug stiff and crusty. This can happen over months or even years. Your rug became rigid due to a combination of urine and dry rot.
Who Can Help With a Stiff Rug?
Before cleaning your rug, it is nearly impossible to tell if dry rot is present if the stiff rug regions are not damaged.
Urine contains salt crystals, which can only be removed by flushing the rug. Urine removal from rugs calls for specialized neutralizing solutions and cleaning machinery.
The dry rot will spread if the rug is washed, leading to the fibers breaking or even a hole appearing in the rug. Customers who bring in old, faded rugs that can't be repaired are warned that there's a good chance the rug will tear or split during cleaning if they don't take precautions.
Find Area Rug Cleaning and Restoration in Prescott, AZ
The time and money required to repair dry rot depends on the infestation's severity and the damage it has caused. If the rug is missing a solid base or attractive face fibers, you can remedy the situation by adding either. Experienced rug weavers spend a lot of time perfecting this technique.
Together with our rug weavers, we at Oriental Rug Company offer various repair services, including those for dry rot.
If you search for professional rug repair, contact Arizona Oriental & Specialty Rug Care in Prescott or fill in the compact form here for a direct reply.
You can also check out our customer reviews from Birdeye and Yellow Pages
Arizona Oriental & Specialty Rug Care serves Prescott, Prescott Valley, Sedona, Flagstaff, and much of Northern Arizona. We meet the highest standards in professional cleaning area rugs, with rug wash specialists having earned the highest training, including WOOLSAFE FIBRE CARE SPECIALISTS certification through the WOOLSAFE ORGANIZATION. Such extraordinary certification ensures our client's area rugs receive the highest quality care.
Call us for more information on area rug repair tips and tricks at 928-445-1718, visit our website at www.ArizonaOriental.com, or stop by Monday through Friday from 10:00 am to 4:00 pm at our rug washing facility at 565 EZ Street, Prescott, AZ 86301 (pick-up and delivery also available). 07-14-2020

Fill In For Quick Response