One of the most frequently asked questions is how long it will take to clean a rug. Common belief holds that this can be completed in a matter of days.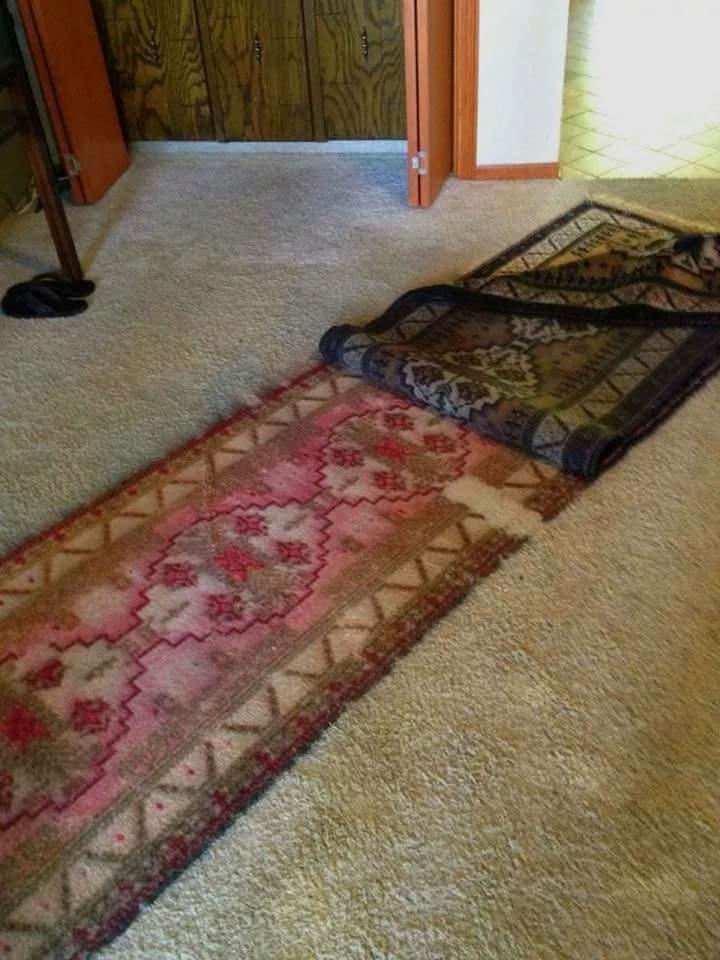 Hi folks! Ruthie here with Arizona Oriental & Specialty Rug Care in Prescott, AZ, at the start of another week.
It's not always the case, though; the rugs typically end up being stored at our cleaning services facility for a couple of weeks. Getting a rug truly clean, rather than just making it look clean, requires several different processes.
No matter what, we will always give our customers the best service possible, and that includes guaranteeing that their rugs have undergone the best rug cleaning process in Arizona Oriental.
Below you'll find detailed descriptions of each step in our meticulous rug cleaning process.
Expert Rug Cleaners Double-Check Everything
Before cleaning a rug, we give it a thorough examination that includes a 40-point inspection to determine its unique condition.
The colors' ability to withstand repeated washings is another quality we inspect for. Finally, the ultraviolet (UV) scan will determine if any animal casualties require medical attention.
Rug Cleaners remove the Dust in Prescott.
You'll need to do more than just a deep area rug cleaning service once you've got the customer's OK to do so. Rugs will be carefully vacuumed and dusted by us.
With our specialized vacuum cleaner in place on the rug's reverse side, even the tiniest particles of dry dirt lodged in the rug's foundation are loosened and removed.
Next, we flip the rug over and vacuum its top to eliminate any remaining dry soil.
Rugs and Carpets Cleaned and Washed
Rugs are washed one at a time, with specialized solutions developed for each rug type. Because of this, you can rest assured that your rug will be cleaned thoroughly without ever having to worry about it being contaminated by another rug.
Rugs are dried thoroughly to ensure they are dry enough to be used. After the rug is cleaned and dried, we perform a final inspection to ensure nothing is left to do.
Find Prescott, AZ Rug Cleaning Services
You can trust the precision and thoroughness of our method. Because of this, we can provide our clients with first-rate service. We've been doing this for so long that we know it's the best way to clean rugs.
If you need your rug cleaned and dried in time for an event, just let us know, and we'll do our best to accommodate you. In the meantime, take pleasure in your newly acquired floor art, and keep in mind that a rug that has been kept clean can last for generations.
If you search for professional rug cleaning, contact Arizona Oriental & Specialty Rug Care in Prescott or fill in the compact form here for a direct reply.
You can also check out our customer reviews from Birdeye and Yellow Pages
Arizona Oriental & Specialty Rug Care serves Prescott, Prescott, Sedona, Flagstaff, and many Northern Arizona areas. We meet the highest standards in professional cleaning area rugs, with rug wash specialists having earned the highest training, including WOOL SAFE FIBRE CARE SPECIALISTS certification through the WOOLSAFE ORGANIZATION. Such extraordinary certification ensures our client's area rugs receive the highest quality care.
Call us for more information on area rug vacuuming tips and tricks at 928-445-1718, visit our website at www.ArizonaOriental.com, or stop by Monday through Friday from 10:00 am to 4:00 pm at our rug washing facility at 565 EZ Street, Prescott, AZ 86301 (pickup and delivery also available). 07-14-2020

Fill In For A Quick Response