Sun bleaching is a problem everywhere there is a much of sunlight. Avoid having your rugs unprotected during the hottest months of the year to avoid the risk of bleaching and fading.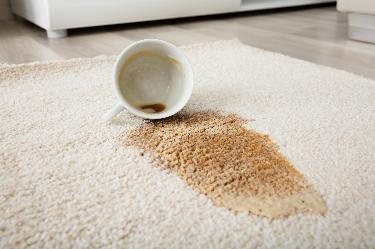 Hi, folks! Ruthie with Arizona Oriental & Specialty Rug Care here in Prescott, AZ.
Get helpful rug care advice to help avoid sun fading and bleaching from your Prescott rug cleaning experts.
Why Does the Sun Fade?
The rate of wear and tear varies depending on the type of cloth or fiber used. A number of variables, such as, affect how quickly a piece of fabric loses its color.
Fabric, dye, placement, and solar exposure all play a role.
Fading is caused by more than just the sun. Wear and tear on your rug will cause it to fade. The sun has less of an effect on lighter-colored rugs since they have less brightness to fade.
Rugs Shouldn't Be Placed In Direct Sunlight.
Think about the room's orientation as you arrange the rugs. Before putting a rug in a room, wait a few days to see how the sunlight will filter in through the windows.
During the strongest part of the day, observe where the sun is entering the room. Damage to the room's rugs and furnishings from the sun will be greatest at these times. The carpets should be placed such that they will be exposed to as little direct sunlight as possible.
Some rooms are more constrained than others, because of physical constraints or because of the difficulty of arranging your belongings.
Follow the guidelines in this article to protect your carpets from sun damage, even if your space only allows for a few different configurations.
Ask About Rug Protectors From Prescott Rug Cleaning Experts
Putting a fluorocarbon rug protector on your rug can help prevent it from fading in the sun. However, not all rug designs work well with these processes. If you believe a protective layer would be beneficial for your rug, discuss this with the rug cleaning provider.
There are a lot of significant benefits that come with this protector, such as the fact that it is resistant to dirt and stains. If you have kids or pets, ask the rug cleaners for recommendations on an excellent protection secure for your home and its residents.
Sunlight is detrimental to the longevity of any carpeting. Rugs made of wool or cotton, for instance, fade in the sun and can become brittle if left out in the sun for too long. For this reason, it is important to keep rugs out of direct sunlight as much as possible.
Can Prescott Rug Cleaners Reverse Sun Fading?
You have solutions if a rug has faded in the sunlight. However, your rug's brilliance is still beneath the surface because rugs frequently only fade at the points. To disclose the fibers that have not been faded by the sun, expert rug cleaning crews may trim the pile carefully.
Once this repair has been performed on your rug, you will need a plan to stop further sun fading. The pile of your rug can only be cut so many times until it is too thin or has completely disappeared.
Contact Arizona Oriental & Specialty Rug Care in Prescott or fill in the compact form here for a direct reply.
You can also check out our customer reviews from Birdeye and Yellow Pages
Arizona Oriental & Specialty Rug Care serves Prescott, Prescott Valley, Flagstaff, and much of the Northern Arizona areas.
We meet the highest standards in professional cleaning of area rugs with rug wash specialists, having earned the highest training, including certification as WOOLSAFE FIBRE CARE SPECIALISTS through the WOOLSAFE ORGANIZATION. Such extraordinary certification ensures our client's area rugs receive the highest quality care.
Call us for more information on area rug pads at 928-445-1718, visit our website at www.ArizonaOriental.com, or stop by Monday through Friday 10:00 am to 4:00 pm at our rug washing facility at 565 EZ Street, Prescott, AZ 86301 (pickup and delivery also available). 07-14-2020

Fill In For A Quick Response