Some homeowners are very conscientious about routine upkeep. They have a system to remember when services were rendered and when the rug needs to be cleaned again. In the meantime, they seem to be constantly using the vacuum cleaner.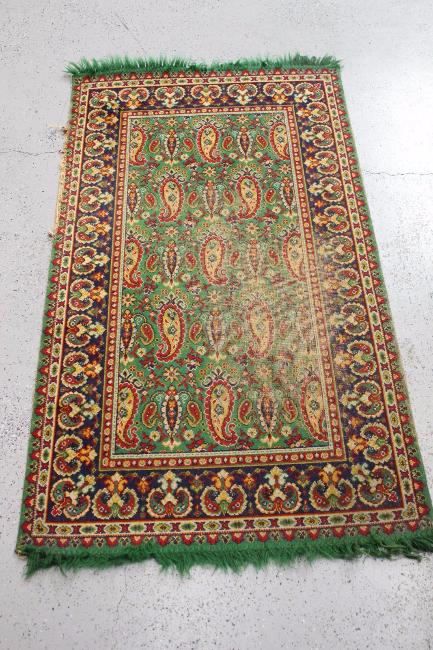 Hi there, It's Ruthie at Arizona Oriental & Specialty Rug Care in Prescott.
They'll get more use out of their rugs' initial investment because they'll stay cleaner for longer thanks to regular vacuuming. In addition, regular vacuuming gets rid of the dry soil on the rug's surface before it can penetrate the rug's fibers and cause damage.
Unless you have a particularly tufty or long rug or use a rotary brush and vacuum on it, you shouldn't have to worry about damaging your rug from vacuuming. However, maintaining clean rugs requires more than just regular vacuuming. The best way to keep your rug in pristine condition is to have a professional rug cleaner like Arizona Oriental in Prescott handle the cleaning.
Cleaning Your Area Rug: What to Do in Between Times?
If you take off your shoes as soon as you walk in the door, you won't bring in any muddy footprints or soil from the outside. But have you thought about the bacteria and other filth that can plague your rug even after thoroughly vacuuming? Whether we like it or not, every home surface is a harbor for viruses and germs.
Some of us have pets that like to spend hours at a time lazing around on our rugs, leaving behind a trail of dirt and oil. Likewise, you might find that your pet enjoys scooting its bottom across the floor. As a result, we tend to accumulate natural oils and lotions on our bare feet.
Is it your opinion that a deep cleaning by an expert is required? Then, contact Arizona Oriental & Specialty Rug Care in Prescott, Arizona, if you want your rug correctly looked after and cleaned.
The Benefits of Having Your Area Rugs Cleaned in Prescott
An excellent first step in maintaining the cleanliness and appearance of your rug is to vacuum it regularly. Arizona Oriental offers the best rug cleaning services available. However, rugs endure a tough existence on our hard floors; if you value them, you should acknowledge this.
The need for a deep clean is evident. Like many of our previous customers, you may be surprised to learn that the cost of having your area rug cleaned is much less than you might have imagined. For a rug in your home for more than a year or two, it's time to start thinking about a complete cleaning with Arizona Oriental & Specialty Rug Care.
If you need a quick response, contact Arizona Oriental & Specialty Rug Care in Prescott or fill in the compact form here for a direct reply.
You can also check out our customer reviews from Birdeye and Yellow Pages
We offer free estimates on cleaning area rugs and can be reached at 928-445-1718, online at www.ArizonaOriental.com, or in person from 10:00 a.m. to 4:00 p.m., Monday through Friday. Postal Address: 565 EZ Street; Postal Code: 86301; City: Prescott; State of Arizona (pickup and delivery also available). 07-14-2020
Northern Arizona is covered by Arizona Oriental & Specialty Rug Care's service area, which includes the cities of Prescott and Sedona as well as Flagstaff. Expert rug washers have completed intensive training and been certified as WOOLSAFE FIBRE CARE SPECIALISTS by the WOOLSAFE ORGANIZATION, ensuring that your rug will be cleaned to the highest possible standards.
Our clients can rest assured that their area rugs are in good hands with such a high level of certification.

Fill in for a fast response