I'd want to spend a few seconds touching on a subject that can occur during the year. Spot and remove urine stains, but you can't get rid of the salt fibers soaked into your rug. If you notice your rugs becoming stiff and brittle, you may be dealing with dry rot.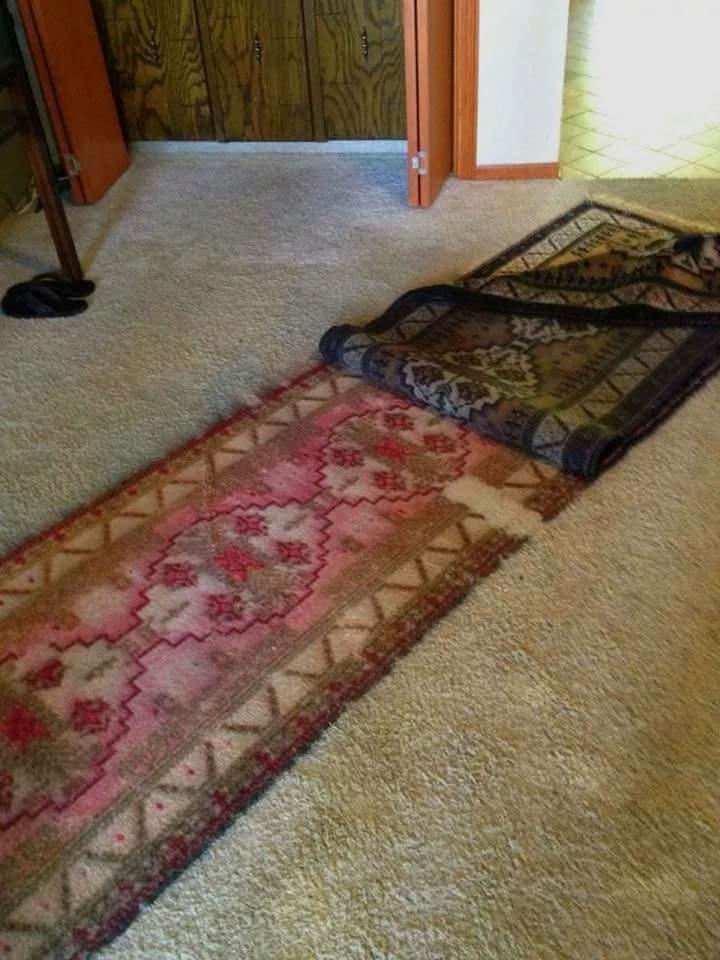 Ruthie here from Arizona Oriental & Specialty Rug Care in beautiful Prescott, AZ.
Rugs with weaker fibers are more likely to rip, tear, or split. If you find holes in your rugs, you'll be disappointed. Also, when there is a lot of wetness or dryness in the air, rugs might have dry rot.
You can learn more about this and how a Prescott area rug cleaning specialist may help in this fast tutorial.
What Do Rugs Have Dry Rot?
The principal cause of dry rot is urine left behind by animals. Urine salt crystals retain moisture for a long time, dampening rug fibers. It's also acidic, making it an excellent rot growth stimulant when combined with dry humidity.
You can try hard to find and remove urine stains, but you won't be able to get rid of the salt fibers that have infiltrated your carpeting.
If you have a lot of pee deposits, salt crystals can form on your area rug over months or years. Although your carpeting is most likely urine-soaked, dry rot will stiffen it.
How Can I Fix My Stiff Rug?
While it's impossible to know if your rug has dry rot and how far it's progressed before cleaning it, it is still difficult to recognize these stiff rug areas in their current state.
Urine salt crystals must be removed from your rug. Unique neutralizing solutions and the right equipment must thoroughly clean urine-stained rugs.
Because of the dry rot in the fibers, the rug could split, break, or get a hole even if it's clean. Therefore, all of my clients with these rugs are informed that their rug has been harmed, and they should expect the rug to split or shred during the cleaning process.
Why I Need a Rug Cleaner for Dry Rot?
Unfortunately, unless the rug has already started to rot, determining whether or not dry rot is present before cleaning the rug is difficult.
However, it is best to leave it alone because dry fiber rot can cause a clean rug to shred, crack, or develop a hole. I always warn my clients about the dangers of cleaning rugs and emphasize that their rugs are in poor condition.
Find Rug Cleaner and Rug Repair Expert in Prescott
Dry rot costs vary greatly depending on the severity and depth of the damage. In addition, the backing and face fibers, which apply to the rug, have gaps. On the other hand, rug weavers who have been doing this for a long time find it time-consuming.
It's a pleasure for us to collaborate closely with rug weavers in Arizona Oriental, allowing us to offer a wide range of restoration options, including dry rot.
If you search for professional rug repair, contact Arizona Oriental & Specialty Rug Care in Prescott or fill in the compact form here for a direct reply.
You can also check out our customer reviews from Birdeye and Yellow Pages
Arizona Oriental & Specialty Rug Care serves Prescott, Prescott Valley, Sedona, Flagstaff, and much of Northern Arizona. We meet the highest standards in professional cleaning of area rugs with rug wash specialists having earned the highest training, including certification as WOOLSAFE FIBRE CARE SPECIALISTS through the WOOLSAFE ORGANIZATION. Such extraordinary certification ensures our client's area rugs receive the highest quality care.
Call us for more information on area rug repair tips and tricks at 928-445-1718, visit our website at www.ArizonaOriental.com, or stop by Monday through Friday from 10:00 am to 4:00 pm at our rug washing facility at 565 EZ Street, Prescott, AZ 86301 (pick-up and delivery also available). 07-14-2020

Fill in for a fast response