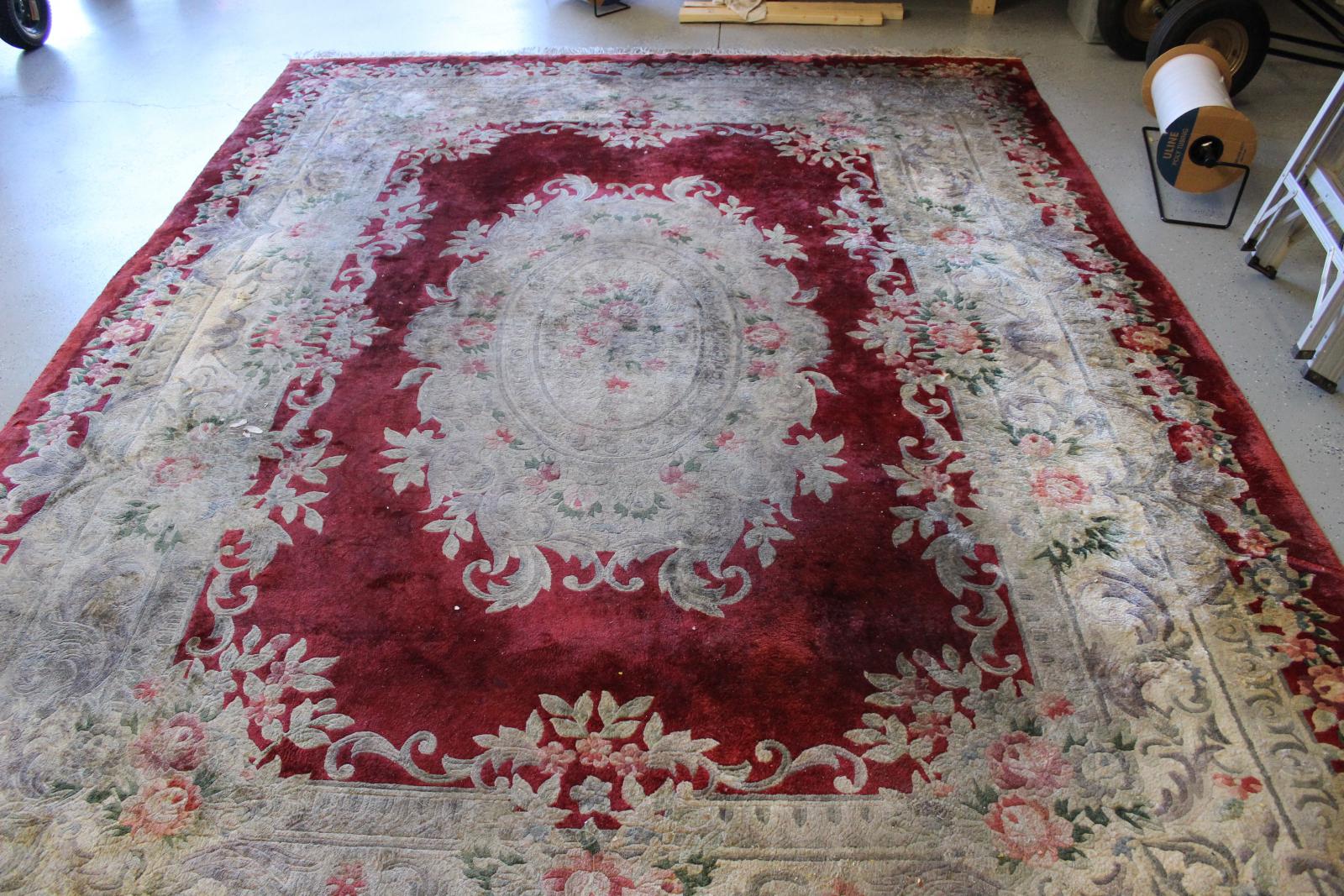 Rugs should be stored in a dark, dry, and well-ventilated area away from direct sunlight. Because of the high humidity and low temperatures in attics, garages, and basements, as well as the lack of air circulation in cabinets, rugs should be kept in a climate-controlled self-storage unit.
However, it would help if you had them cleaned by a Prescott area rug cleaning expert before you place them in storage.
Hi there! It's Ruthie from Arizona Oriental & Specialty Rug Care from Prescott, AZ.
Arizona Oriental & Specialty Rug Care always recommend our customers only store clean rugs in their homes. For starters, urine and food spills are two of the worst offenders when damaging the delicate fibers of wool and silk area rugs. These chemicals are corrosive to fibers like wool and silk because they have a higher pH. In addition, there is a correlation between how long these spots stay on the fiber and how likely they cause damage.
Animal urine is dangerous because of its extremely high pH. In addition, animal urine destroys fibers and leads to dry rot. As the rug ages, the foundation fibers will dry out and deteriorate, eventually causing a hole or split.
Spots of food or other substances left on a rug for too long may become impossible to remove. Removing them thoroughly can be a significant hassle, even if they are eventually done. If a stain is cleaned as soon as possible, it has a better chance of being obliterated.
Spots should be removed as soon as possible because they can permanently damage if left untreated. Urine and food spills, for example, attract insects, rodents, and moths because of the proteins they contain. Insects and rodents enjoy munching on these spots so much that they gnaw through the rug's fibers.
Where Is My Area Rug Cleaning Expert
Besides cleaning, the experts at Arizona Oriental & Specialty Rug Care in Prescott, AZ, recommend moth-treating wool rugs before storing them for the long term and wrapping them in a breathable wrap (NEVER PLASTIC).
Want some more details or help with your priceless carpet? Just call us, and we'll be happy to assist you.
If you search for professional rug cleaning, contact Arizona Oriental & Specialty Rug Care in Prescott or fill in the compact form here for a direct reply.
You can also check out our customer reviews from Birdeye and Yellow Pages
The areas of Prescott, Prescott Valley, Prescott, Flagstaff, and many others in Northern Arizona are all serviced by Arizona Oriental & Specialty Rug Care. Our rug wash specialists have completed extensive training and are certified as WOOLSAFE FIBRE CARE SPECIALISTS by the WOOLSAFE ORGANIZATION, ensuring that your rug will be cleaned to the highest possible standards. All our clients can see their area rugs are in expert hands thanks to this exceptional certification.
Our rug washing facility is open Monday through Friday from 10:00 am to 4:00 pm at 565 EZ Street, Prescott, AZ 86301. We can be reached by phone at (928) 445-1718, online at www. arizonaoriental.com, or in person between those hours (pickup and delivery are also available). 07-14-2020

Fill in for a fast response