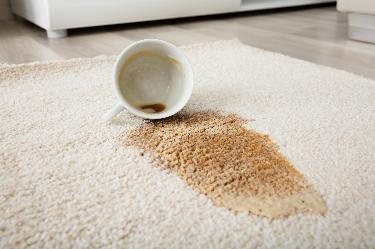 Have you ever wondered how long your freshly cleaned area rugs take to dry completely? The drying process is a critical step in rug cleaning to affect the overall result and longevity of your rugs.
At Arizona Oriental, the leading area rug cleaners in Prescott, we understand the importance of proper drying techniques to ensure your rugs look and feel their best. Our guide will explore the average time it takes for rugs to dry and share some essential tips for a thorough and efficient drying process.
Understanding Drying Times for Area Rugs
Factors Affecting Drying Times
The drying time of area rugs can vary depending on several factors:
Rug Material: The type of material your rug is made from can significantly impact its drying time. For instance, wool rugs tend to retain more moisture and may take longer to dry compared to synthetic or cotton rugs.
Bold Cleaning Method: The cleaning method used can also influence drying times. Steam cleaning, for example, uses moisture, which may require more drying time than dry cleaning methods.
Humidity and Airflow: Environmental factors like humidity and airflow can affect how quickly the moisture in the rug evaporates. Low humidity and good airflow can expedite the drying process.
Rug Size and Thickness: Larger and thicker rugs will naturally take more time to dry because of the larger surface area and density of the fibers.
Average Drying Time
In typical conditions, the average drying time for area rugs can range from a few hours to one day. However, as mentioned earlier, this can vary depending on the factors mentioned above.
Tips for Efficient Rug Drying
Proper Air Circulation
Adequate air circulation is crucial for faster drying. If possible, hang the rug outside on a clothesline in a shaded area to allow air to circulate around it. Alternatively, you can use fans or open windows to promote airflow in the room where the rug is drying.
Patience is key.
While it's tempting to move the rug back to its original place before it's completely dry, patience is essential. Avoid walking on or placing heavy furniture on the rug until it's fully dry to prevent any damage.
Professional Rug Drying Services
At Arizona Oriental in Prescott, AZ, we understand that proper rug drying is essential for achieving the best results. Our experts utilizes advanced drying techniques to ensure your rugs are thoroughly dried without compromising their integrity.
Where To Find Premium Rug Cleaning
The average time it takes for area rugs to dry can vary depending on multiple factors, including the rug's material, size, cleaning method, humidity, and airflow. While the drying process may take anywhere from a few hours to a day, it's crucial to ensure your rugs are completely dry before placing them back in their original location.
Contact us now and experience the exceptional rug cleaning services we offer in Prescott, AZ. Trust the professionals at Arizona Oriental & Specialty Rug Care to deliver impeccable results every time.
Trust the experts at Arizona Oriental & Specialty Rug Care to handle your rug cleaning needs in Prescott, AZ.
You can also check out our customer reviews from Birdeye and Yellow Pages.
Arizona Oriental & Specialty Rug Care serves Prescott, Prescott Valley, Sedona, Flagstaff, and many Northern Arizona areas. We meet the highest standards in professional cleaning of area rugs, with rug wash specialists having earned the highest training, including certification as WOOL SAFE FIBRE CARE SPECIALISTS through the WOOLSAFE ORGANISATION. Such extraordinary certification ensures our client's area rugs receive the highest quality care.
Call us for more information on area rug vacuuming tips and tricks at 928-445-1718, visit our website at www.ArizonaOriental.com, or stop by Monday through Friday from 10:00 am to 4:00 pm at our rug washing facility at 565 EZ Street, Prescott, AZ 86301 (pickup and delivery also available).

Fill in for na quick response.