Here is what I hear often: "My dog is housebroken and usually doesn't have a problem with peeing in the house. But the few times he does, he goes straight for your fine wool rug!" Worse yet, while you've tried to clean and treat it yourself, your dog is still going back to that rug, time and time again. It's starting to get a little ridiculous, isn't it? What is your dog's vendetta against your wool area rug that you love so much and that cost you a lot of money? To make matters worse, he may not be peeing on your inexpensive synthetic rugs, no! Just the really nice and expensive wool rugs.
We here at Arizona Oriental & Specialty Rug Care are used to handling rugs that have been peed on by our customer's dogs and we hear these questions pretty often. Your dog doesn't have a "sixth sense" that tells him what in the house is expensive and what isn't, though it probably seems that way at this point. Instead, a variety of factors play a part in why your dog is attracted to your rugs, especially the wool ones.
Dogs are territorial creatures and mark when they smell another animal. Dog's noses are incredibly more sensitive than our own and wool still smells like sheep to them. Persian & Asian rug weavers sometimes use camel hair and goat hair too, all of which smells like another animal is in the DOGS home! While a passive dog may be able to overlook a wool, this can be enough to upset some dogs and bring out their instinct to mark their territory.

Additionally, wool rugs are generally quite absorbent. Not being able to read a dogs mind like the dog whisperer fellow, I think perhaps in a dog's mind, they prefer an absorbent surface to avoid splash back on their paws. Unfortunately for you and your rug, wool makes a great absorbent surface to piddle on.
As I said before, your dog's nose is extremely sensitive and smells thousands of times better than our own. Even when you clean your area rug yourself, you still aren't able to remove the urine salt crystals completely from your area rug. And your dog smells the remaining odors and will return again and again to pee as soon as your back is turned. Without some kind of a neutralizer to get rid of those odors, there isn't anything stopping him from smelling the previous spots.
It's important that your rug is cleaned professionally when your dog has been having accidents on your rug before the urine does some serious damage to your wonderful rug. Urine salt crystals are very destructive to rug fibers and cause dry rot, which makes the fibers weak and prone to cuts, tears, and other unfortunate mishaps. Arizona Oriental & Specialty Rug Care in Prescott AZ are experts in dealing with pet accidents. Our full urine treatment flushes the rugs, gets those sticky urine salt crystals out of your rug deep down in the knots. We offer FREE ESTIMATES and our thorough inspection process includes a UV Inspection to show us the extent of the urine deposits, so we know exactly what's needed to treat your doggy's accidents.
Till next time, enjoy your beautiful art for your floor and remember a clean rug is a rug that can last you a lifetime!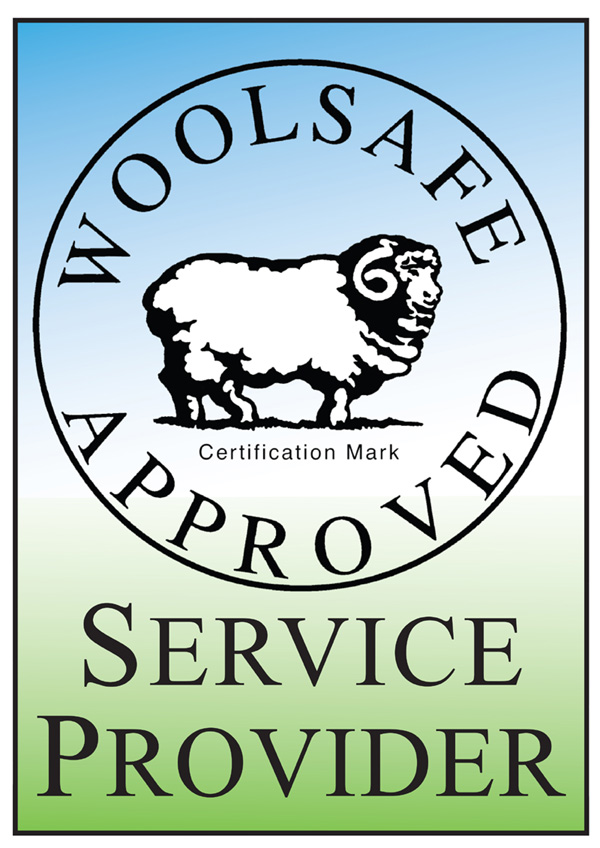 Arizona Oriental & Specialty Rug Care serves Prescott, Prescott Valley, Sedona, and much of the Northern Arizona areas. We meet the highest standards in professional cleaning of area rugs with rug wash specialists having earned the highest training, including certification as WOOLSAFE FIBER CARE SPECIALISTS through the WOOLSAFE ORGANISATION. Such extraordinary certification ensures the area rugs of our clients receive the utmost in care.
If you're struggling to understand why your dog keeps returning to your wool rugs to pee on, call Arizona Oriental & Specialty Rug Care for additional information and quotes at 928-445-1718, visit our website at www.ArizonaOriental.com, or stop by Monday through Friday 10:00 am to 5:00 pm at our rug washing facility at 565 EZ Street, Prescott, AZ 86301 (pick-up and delivery also available).

FREE IN HOME ESTIMATES Available With This Opt-In Form