To keep your area rugs looking their best, you need a trusted professional who knows how to get the job done right.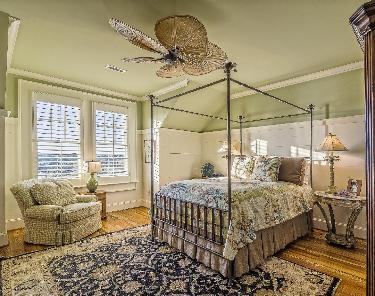 Hi there! It's Ruthie from Arizona Oriental & Specialty Rug Care from Prescott, AZ.
That's where Arizona Oriental in Prescott, AZ, comes in. Our team of experts has years of experience cleaning all area rugs, from delicate oriental rugs to durable shag rugs. We use only the best cleaning products and techniques to restore your rugs to their original beauty.
What You Need to Know About Area Rug Cleaning
Area rugs can be a valuable investment, and it's essential to take proper care of them to ensure they last for years.
Regular cleaning removes dirt, dust, and allergens that can accumulate in your rugs over time. But with so many different cleaning methods available, it can be tough to know which one is right for you. Here's what you need to know about the different types of area rug cleaning.
Steam Extraction Cleaning
Steam cleaning is another popular method for cleaning area rugs. This process uses hot water and a special cleaning solution to loosen and remove dirt and debris from the rug fibers.
Steam cleaning is ideal for heavily soiled or stained rugs, as it is highly effective at removing even tough stains. However, it's essential to be careful with this method, as the heat and moisture can damage some rugs.
Shampoo Cleaning
Shampoo cleaning is a good option for rugs that are heavily soiled or have a lot of dirt and debris trapped in the fibers.
This method uses a special cleaning solution and a brush to scrub the rug fibers, lifting dirt and debris. Shampoo cleaning can be time-consuming and requires special equipment, so it's best to leave this task to the professionals.
Which Method is Right for You? Arizona Oriental May Have The Answer
The best method for cleaning your area rug will depend on various factors, including the type of rug, the level of soiling, and the materials used in the rug. At Arizona Oriental in Prescott, AZ, we can help you determine which method is best for your rug. Our team of experts will assess your rug and recommend the best cleaning method to achieve optimal results.
At Arizona Oriental in Prescott, AZ, we take pride in providing top-notch cleaning services for all area rugs.
Contact our team of experts to find the best type of cleaning for your rug and how we can bring it back to its glorious best.
You can also check out our customer reviews from Birdeye and Yellow Pages
Arizona Oriental & Specialty Rug Care serves Prescott, Prescott Valley, Prescott, Flagstaff, and many Northern Arizona areas. We meet the highest standards in professional cleaning area rugs, with rug wash specialists having earned the highest training, including WOOLSAFE FIBRE CARE SPECIALISTS certification through the WOOLSAFE ORGANIZATION. Such extraordinary certification ensures our client's area rugs receive the highest quality care.
Call us for more information on smelly rugs in wet weather at 928-445-1718, visit our website at www.ArizonaOriental.com, or stop by Monday through Friday 10:00 am to 4:00 pm at our rug washing facility at 565 EZ Street, Prescott, AZ 86301 (pickup and delivery also available). 07-14-2020

Fill In For A Quick Response