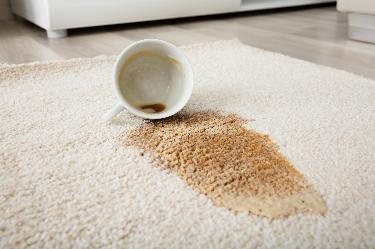 Arizona Oriental, a rug cleaning and restoration company based in Prescott Valley, AZ, provides services to preserve your investment in specialty rugs and carpets. With a team of experienced experts and a dedication to quality, Arizona Oriental is here to help you keep your carpets and rugs in top condition for generations to come.
Preserving your rugs and carpets is not something to take lightly. With the proper care, your rugs and carpets can last many years and keep their beauty for decades.
Quality rug cleaning services are essential for the longevity of your investment. Arizona Oriental is an experienced and reliable partner for all your specialty rug cleaning needs.
Comprehensive Cleaning Solutions for Your Specialty Rugs
Arizona Oriental provides a comprehensive cleaning solution for your specialty rugs. Using the best rug cleaning equipment available, we offer a deep, thorough cleaning to remove deep-seated dirt and debris.
Their experienced professionals are knowledgeable in the best cleaning solutions to use for any rug. From Persian rugs to Chinese silk, Arizona Oriental can provide the best cleaning solutions for any specialty rug you have.
Professionals with Expertise in Rug Cleaning
Arizona Oriental is staffed with experienced professionals who have expertise in rug cleaning. We know the latest technologies and techniques for cleaning any rug.
Our team has the skills and expertise to identify the best cleaning solution for any specialty rug. We also have the experience and knowledge to ensure your rug is cleaned safely and effectively.
Quality Care for Your Specialty Rugs
At Arizona Oriental, your rugs are always treated with the utmost care. Our experienced professionals provide quality care for your rugs. We use only the best cleaning solutions and equipment to clean your rugs properly. Our team also ensures your rugs are handled carefully and respectfully.
Preserve Your Investment with Arizona Oriental
Arizona Oriental is the best choice for preserving your investment in specialty rugs. With experienced professionals and quality cleaning solutions, we can provide the best care for your rugs.
Our team provides quality care and a comprehensive cleaning solution for your specialty rugs. Contact Arizona Oriental today to preserve your investment and keep your rugs looking great for years, or fill in the compact form here for a direct reply.
Arizona Oriental & Specialty Rug Care serves Prescott, Prescott Valley, Sedona, Flagstaff, and many Northern Arizona areas.
We meet the highest standards in professional cleaning area rugs, with rug wash specialists having earned the highest training, including WOOLSAFE FIBRE CARE SPECIALISTS certification through the WOOLSAFE ORGANIZATION. Such extraordinary certification ensures our client's area rugs receive the highest quality care.
Call us for more information on cleaning wool rugs and stopping allergies at 928-445-1718, visit our website at www.ArizonaOriental.com, or stop by Monday through Friday 10:00 am to 4:00 pm at our rug washing facility at 565 EZ Street, Prescott, AZ 86301 (pickup and delivery also available). 07-14-2020

Fill in for a Direct Response