Your beautiful Arizona Oriental rug is a masterpiece carefully crafted using traditional techniques passed down from generation.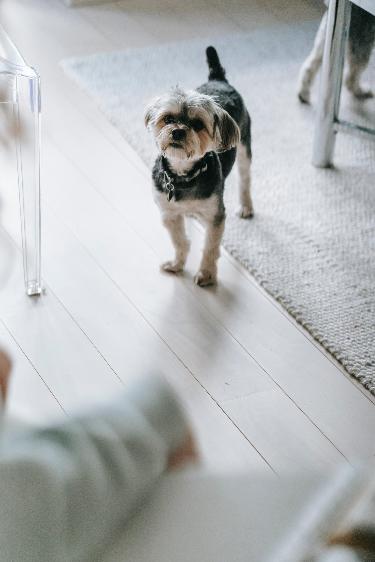 Hi, folks! Ruthie here with Arizona Oriental & Specialty Rug Care in Prescott, AZ, and I want to discuss a common query.
Rugs are statement pieces that add warmth and character to any room, but they also require proper care and maintenance to preserve their beauty for years to come. In this article, experts from Arizona Oriental will guide you through how to properly care for your rug so that it remains in excellent condition.
Don't let your Oriental rug's value deteriorate over time. Call Arizona Oriental in Prescott Valley, AZ, today for a thorough and professional cleaning.
Understanding the Different Types of Oriental Rugs
There are many different types of Oriental rugs, each with unique characteristics and care requirements. It's essential to understand the kind of rug you have so that you can adequately care for it. Some common types of Oriental rugs include:
Persian Rugs: Known for their intricate designs and vibrant colors, Persian rugs are some of the most sought-after rugs in the world.

Afghan Rugs: Known for their bold, geometric patterns and bright colors, Afghan rugs are often made using natural dyes.

Turkish Rugs: These rugs are known for their intricate designs and traditional patterns, which often incorporate floral and geometric elements.
How to Properly Vacuum Your Oriental Rug
Vacuuming your Oriental rug regularly removes dirt and dust that can accumulate over time.
When vacuuming, it's essential to use a low-powered vacuum and to be gentle to avoid damaging the fibers. Make sure to clean both sides of the rug and pay special attention to high-traffic areas where dirt and dust are likely to accumulate.
The Do's and Don'ts of Cleaning Your Oriental Rug
When it comes to cleaning your Oriental rug, there are some critical do's and don'ts to keep in mind:
Do:
Spot clean spills immediately to avoid staining.

Rotate your rug every few months to prevent uneven wear and fading.

Use a professional cleaner if your rug needs a deep cleaning.
Don't:
Use harsh chemicals on your rug.

Leave spills to sit for an extended period.

Walk on the rug with dirty shoes.
Step-by-Step Guide to Cleaning Your Oriental Rug
If your Oriental rug needs a deep cleaning, it's best to entrust the job to a professional cleaner. However, if you're feeling confident, here's a step-by-step guide on how to clean your rug at home:
Vacuum both sides of the rug to remove any loose dirt or dust.

Mix a solution of water and mild soap.

Dip a clean cloth into the solution and wring it out until it's damp.

Gently clean the rug using a damp cloth, spot-catching any areas with stains.

Rinse the rug with clean water to remove any soap residue.

Blot the rug with a clean cloth to remove any excess moisture.

Allow the rug to air dry before placing it back on the floor.
By following these steps, you can help preserve the beauty of your Arizona Oriental rug for years to come. If you have any questions or concerns
Get Help From Rug Cleaning Experts in Prescott, AZ
Take the first step in preserving your Oriental rug by contacting Arizona Oriental in Prescott Valley, AZ, today! Our team of experts is ready to provide you with the best care for your precious Oriental rug.
You can also check out our customer reviews from Birdeye and Yellow Pages
Arizona Oriental & Specialty Rug Care serves Prescott, Prescott Valley, and many Northern Arizona areas. We meet the highest standards in professional cleaning of area rugs, with rug wash specialists having earned the highest training, including certification as WOOL SAFE FIBRE CARE SPECIALISTS through the WOOLSAFE ORGANISATION. Such extraordinary certification ensures our client's area rugs receive the highest quality care.
Call us for more information on area rug vacuuming tips and tricks at 928-445-1718, visit our website at www.ArizonaOriental.com, or stop by Monday through Friday from 10:00 am to 4:00 pm at our rug washing facility at 565 EZ Street, Prescott, AZ 86301 (pickup and delivery also available).

Fill In For A Quick Response