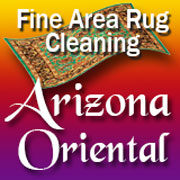 Stiff, brittle rugs is NEVER a good thing and actually one of the worst conditions for rugs since this may likely be DRY ROT. If you were a rug, you would be shivering right about now, with just the mention of dry rot. Dry rot is a weakening of a rugs fibers, usually seen in the cotton foundation fibers. Dry rot in area rugs is just one step before a tear, split or hole occurs! Dry rot can be caused by the extremes of moisture, urine deposits or overly dry conditions.
Here in Prescott AZ at Arizona Oriental we see rugs come into our facility that have endured the families four legged member urinating on it for months (sometimes even years). Urine has "urine salt crystals" which hold moisture and the rug fibers remain wet for extended periods of time. This excessive moisture combined with the acidic nature of urine happens to be the perfect recipe for dry rot. While a homeowner can do their very best to spot clean with their small carpet machine or shop vac, they are typically unable to flush all of the urine salt crystals from the fibers. Proper flushing requires specialty urine neutralizing solutions and equipment as well as proper technique to ensure the urine salt crystals are removed deep down from the center of the rugs knots.
One of the problems with urine and dry rot is that with the buildup of urine deposits, the rug becomes stiff and crusty due to the urine salt crystals. People think its just urine! Often times this is not the case. Unfortunately it is usually not known if dry rot has occurred prior to the cleaning unless the rug has already split. Therefore the rug must be cleaned and flushed of all the urine salt crystals and at that point because of the weakened state of the fibers from the dry rot, the rug may tear, split, or a hole appears. This is why it is critical for rug owners to understand that rugs as described above are considered damaged and rug owners must accept the possibility that if there are weakened fibers may tear and split much like an old set of curtains that have been hanging on a window for a long time and becomes brittle and splits. This brings to mind yet another cause of dry rot to rug fibers SUN DAMAGE! Keeping the window curtains closed when you are not home helps to protect your textiles. This practice not only protects your rugs, but also your upholstery and wood furniture too.
Be on the lookout for additional causes of dry rot to rug fibers including moisture from over watering plants, your home's foundation seeping moisture and anything else that can produce enough moisture to allow the rug to absorb and hold moisture for extended periods of time such as a desk plastic chair mat.
Here at Arizona Oriental & Specialty Rug Care in Prescott AZ we take rug care very seriously. We provide for our customers informational cards on dry rot and other subjects pertaining to proper care of area rugs. You are welcome to stop by and check out our selection of informational cards or call us anytime with your concerns and questions.
Restoration of dry rot can be costly and extensive if not impossible in situations where the damage is wide-spread, therefore prevention of damage is always preferred over repair. Repair will include adding back the missing foundation fibers as well as face fibers to rebuild the rug. This is a time consuming skill experienced rug weavers provide at a premium price. Arizona Oriental & Specialty Rug Care works closely with rug weavers enabling us to provide all aspects of rug repairs from simple to complex repairs such as dry rot.
Till next time, enjoy your beautiful art for your floor and remember a clean rug is a rug that can last you a lifetime!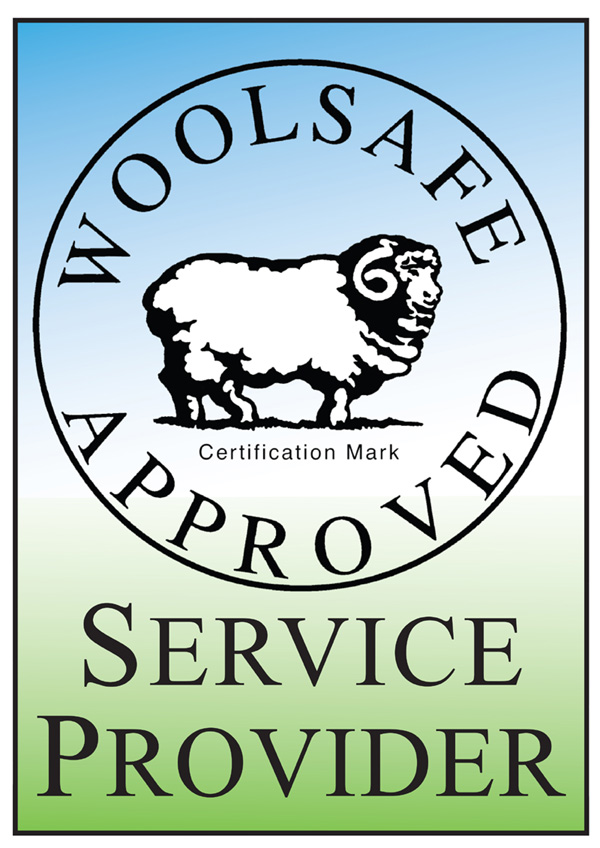 Arizona Oriental & Specialty Rug Care serves Prescott, Prescott Valley, Sedona and much of the Northern Arizona areas. We meet the highest standards in professional cleaning of area rugs with rug wash specialists having earned the highest training, including certification as WOOLSAFE FIBRE CARE SPECIALISTS through the WOOLSAFE ORGANISATION. Such extraordinary certification ensures the area rugs of our client's receive the utmost in care.
Call us for additional information or if you are concerned about dry rot in your area rug call Arizona Oriental & Specialty Rug Care in Prescott AZ at 928-445-1718, visit our website at www.ArizonaOriental.com, or stop by Monday through Friday 10:00 am to 5:00 pm at our rug washing facility at 565 EZ Street, Prescott, AZ 86301 (pick-up and delivery also available).

If your rug is stiff and needs professional care, call for information.