Moths, moths, moths, who cares about a little, dumb ol moth? How much damage can one tiny, little moth really do anyway? It's not what that ONE little moth is capable of doing BUT what all it's off spring can do. If you have fine area rugs that are made of wool and/or silk then you need to give serious consideration to these questions.
First understand there are different kinds of moths. Some, like the moths that are attracted to bright lights, are not the ones you need to be concerned about. It is the moth that prefers the dark, undisturbed areas and not the lights that you need to concern yourself with. Better known a "clothes moths" because they are on the hunt for your protein fibers such as wool and silk. This might lead you to believe that your synthetic fiber rugs are safe, however a synthetic rug with protein spots such as urine, fecal, vomit, food and drink spills, blood and even perspiration are targets that clothes moths are scoping out.
Of all the moth varieties, there are two to be concerned about. The Casemaking moths and the Webbing Moth. Each adult moth is only about ½" long and the adults that you see flying do not eat the wool and silk. Instead they find a dark, quiet spot that offers a protein to sustain the eggs they will lay. One moth can lay as many as 150 eggs which hatch into larvae. It is the larvae that have an insatiable appetite and feed on the proteins mentioned above. Left undetected, an infestation can last 2 to 3 months resulting in damage that can measure to be a 5 to 6 inch hole. If your rug has wool face fibers and a wool foundation, the larvae will munch a hole right through. If your rug has wool face fibers and a cotton foundation the larvae generally eat the wool down to the foundation but leave the cotton foundation intact. (They're pretty picky eaters!)
Sometimes the little larvae hide at the base of a rug where it is dark and they can go undetected while eating at the low level. From the top side you may not even realize what damage is being done. However once the damage is there the fibers are no longer attached to the foundation. Vacuuming and washing will uncover this damage as the fibers release, leaving a bald spot on the area rug.
Moth damage prevention in Prescott AZ is always a better solution to the more expensive need to restore a damaged, moth eaten rug. A treasured, valuable area rug requires routine inspection by homeowner to insure a full blown infestation never has the time to evolve.
Remembering what it is that wool and silk eating moths like, dark and undisturbed areas of your home, Arizona Oriental & Specialty Rug Care strongly advises our clients to NEVER store rugs that have not been first cleaned and protected and then properly wrapped for long term storage. Throwing rugs on a shelf in a storage room or garage can be disastrous as well as storing in closets and under beds.
Not only do you need to be aware of these obvious quiet spots in your home, rug owners need to check areas that you may not automatically think about. Check the rugs in rooms that have less activity. Check under furniture where the rug is tucked under and the rug is not vacuumed or walked on. You always need to be proactive and on the search for a live infestation – ESPECIALLY IN SPRING AND FALL SEASONS in Prescott AZ. Think like a moth…. Where is it dark and quiet in your home? This is exactly where you need to be most vigilant and check periodically.
Arizona Oriental & Specialty Rug Care is here in Prescott AZ to help our clients in Prescott, Prescott Valley and Sedona protect their rugs from such damage. We clean and remove the protein spots such as food and urine. We offer a moth treatment that is applied to the clean rug. This helps repel moths by making the treated fiber taste terrible to the moths and moths will not munch on protected fibers. Not the old fashioned moth balls or cedar blocks from years gone by. Cedar blocks have been found to be non-effective and moth balls have been found to be poisonous. New technology has been developed and now a treatment that is odorless and leave no sticky residue is available. This treatment doesn't actually kill the moth larvae (for that you will need to contact your pest exterminator). Instead it changes the taste of the wool and silk rendering it very distasteful to moths.
Whether you are looking to prevent moth damage to your wool or silk area rugs or have found that damage has already occurred in your rugs, Arizona Oriental & Specialty Rug Care is here to help you. We also offer expert rug cleaning and repairs on all types of rugs.
Till next time, enjoy your beautiful art for your floor and remember a clean rug is a rug that can last you a lifetime!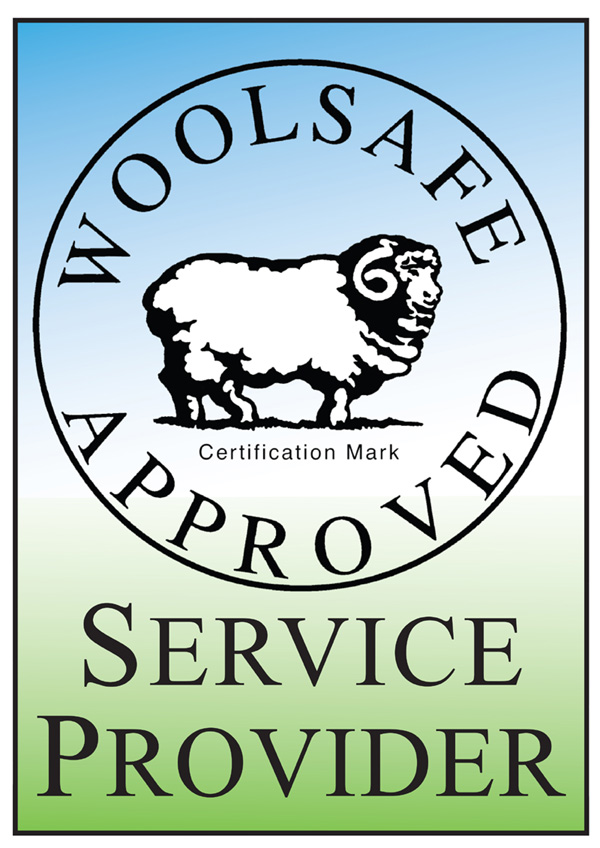 Arizona Oriental & Specialty Rug Care serves Prescott, Prescott Valley, Sedona and much of the Northern Arizona areas. We meet the highest standards in professional cleaning of area rugs with rug wash specialists having earned the highest training which includes certification as WOOLSAFE FIBRE CARE SPECIALISTS through the WOOLSAFE ORGANISATION. Such extraordinary certification ensures the area rugs of our client's receive the utmost in care.
Call us for additional information on moth damage to area rugs and how to prevent moth damage and quotes at 928-445-1718, visit our website at www.ArizonaOriental.com, or stop by Monday through Friday 10:00 am to 5:00 pm at our rug washing facility at 565 EZ Street, Prescott, AZ 86301 (pick-up and delivery also available).

Moths Do Great Damage To Prescott Area Rugs! Have Questions? Need An Estimate To Prevent or Repair Moth Damage? Call Today!

Moths Do Great Damage To Prescott Area Rugs! Have Questions? Need An Estimate To Prevent or Repair Moth Damage? Call Today!