Whether you are thinking ahead and want to prevent moth damage or have the misfortune to have wool rugs that have already sustained moth damage, we at Arizona Oriental & Specialty Rug Care are here to help you resolve the problem. While some folks are under the illusion that Sedona Arizona doesn't not have a moth problem, if you are reading this article, you probably know better. Perhaps this concept of no moths in Arizona comes from folks having relocated from other areas of the country which have more humidity and an even bigger problem with moths, however that doesn't mean here in Arizona we never see moths.
Arizona Oriental & Specialty Rug Care take measures to ensure client's rugs are not potential targets to the ravenous moth larvae. During the cleaning process we have a special option to treat the rug with a moth treatment. This has no odor and does not change the texture of rugs. What it does do is leave the rug fibers very distasteful to moth larvae. Moth larvae are little worm like ¼" size, white critters that hatch from the moth's eggs. Just like all babies, their main goal in life is to eat, and wool is their number one choice of tasty foods!
My advice to clients is to check all your rugs and other wool belongings several times a year. Moths like less traveled, less disturbed areas of the home for laying their delicate eggs. Checking should include under your rug (I've seen rugs that tucked under a sofa suffer great damage to the wool section that was tucked under). No one ever disturbed or looked under the sofa and the larvae took advantage of this. Other areas of your home I would not recommend to store rugs are in the garage, under your bed, in a closet or up in the attic. Wall hung rugs are also susceptible to larvae finding a home behind the rug. Just remember quiet = good opportunity for the moth and larvae.
Rugs should always be cleaned, treated and wrapped properly when not in use. We at Arizona Oriental & Specialty Rug Care provide this service. After washing the rug we can treat with a product that will not change the texture or add any odor to the fiber. Larvae can't stand the taste of this treatment and they quickly find this treated wool is not desirable. Once treated your rug is ready to be placed in use or if long term storage is the goal, we will wrap the rug in a breathable wrap. Never do we wrap rugs for long term storage in plastic as plastic does not allow the wool fibers to breathe and potentially will harm the wool. Whether you are storing your rug or just appreciate that an ounce of precaution can save a pound of cure, we are ready to assist you with the proper care of all your rugs.
If moth damage has already occurred we can provide a repair estimate which will include matching wool and color as close as possible to the existing and re-weaving the rug. To find out about this and possible other repair options your rug is a candidate for, call us at Arizona Oriental & Specialty Rug Care 928-445-1718.
Arizona Oriental & Specialty Rug Care offers FREE ESTIMATES on all of our services and are happy to help you. We are certified WOOLSAFE FIBRE CARE SPECIALISTS service providers assuring you that your rugs are in good hands.
Till next time, enjoy your beautiful art for your floor and remember, a clean rug is a rug that can last you a lifetime.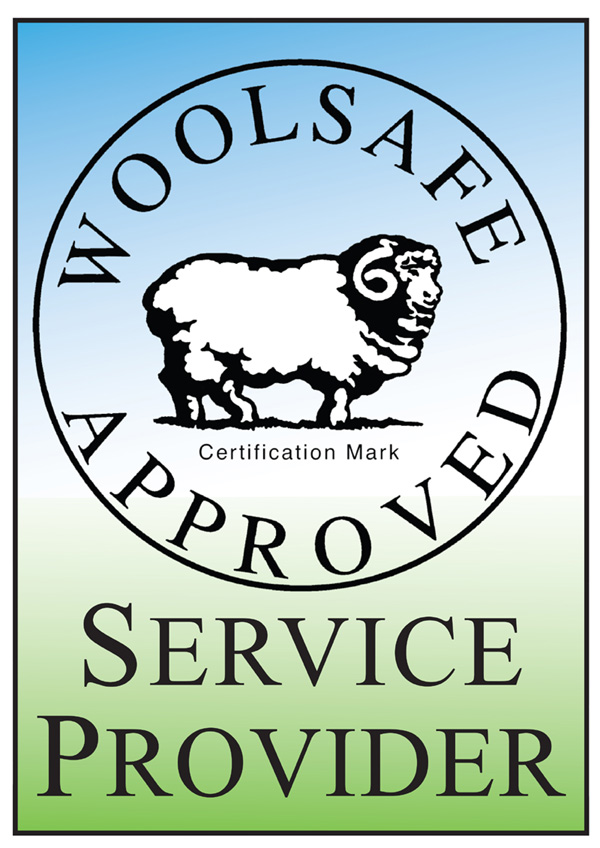 Arizona Oriental & Specialty Rug Care serves Sedona, Prescott, Prescott Valley, and much of the Northern Arizona areas. We meet the highest standards in professional cleaning of area rugs with rug wash specialists having earned the highest training through the WOOLSAFE ORGANISATION. Such extraordinary certification ensures the area rugs of our client's receive the utmost in care.
If you would like additional information on moth damage to fine wool area rugs in Sedona, AZ call us at 928-445-1718, visit our website at www.ArizonaOriental.com, or stop by Monday through Friday 10:00 am to 5:00 pm at our rug washing facility at 565 EZ Street, Prescott, AZ 86301 (pick-up and delivery also available).

Moth Damage to Fine Wool Area Rugs in Sedona, AZ