I've spoken to Prescott AZ rug owners have offered them a preventative moth treatment for their freshly cleaned rugs. To me it's a no brainer; who WOULDN'T want to prevent moth larvae from chewing away their fine wool rug fibers?
Believe it or not there are a few people that don't think Prescott has a moth problem! I guess they think I'm just trying to sell them on an unnecessary service. Tell that to the owner of an $8000.00 Persian rug and the rug is riveted with moth holes. And by the way, it is NOT MOTHS that do the eating, it is the moths larvae. Moths find a quiet, undisturbed spot and lay their eggs. The eggs hatch into little larvae that look like ¼" white worms and it is the voracious appetites of the larvae that buzzes through the tasty wool fibers.
OK, now we know what's eating the wool, let's talk about where they eat the wool. In all honesty if your rug is in a very active area of your home such as the family or busy hallway or kitchen, then chances are moths will not bother the rug. Moths are looking for a dark, quiet, undisturbed environment to lay their eggs. No respectable mother would consider placing their young in harm's way, not even moths. And anywhere there may be constant walking about, dogs rolling around, children playing on the floor or that pesky vacuum vibration the moths just turn up their noses and head in another direction.
So where do you think they head? Well, if I were a moth I would chose the less traveled, less disturbed areas of the home for my delicate eggs soon to be itsy-bitsy moth eating machines. Maybe under the bed? How about the closets? Oh I know, the storage shed or garage doesn't see too much action, and how about the one place few people think to look - behind the wool rug hanging on the wall….. these are all great places for moth eggs. YOU BET IT'S GOOD! It's a gold mine for the moths and larvae! OK, probably not a gold mine, more like a WOOL WONDERLAND! And this is where folks go wrong and get themselves and their rugs in trouble and moth damage occurs.
If you want to store your rug then you should to store it properly to prevent moth larvae damage. Here at Arizona Oriental and Specialty Rug Care we help clients store their rugs so that the rugs are protected with the best moth prevention. First a good cleaning is in order as dirty rugs have microscopic bacteria organisms (another tasty treat for moths, especially any food spills, crumbs or old urine accidents that have not been professionally cleaned previously). After the cleaning we offer a treatment that helps protect the wool fibers. This protection is invisible and will not change the texture of the wool fibers. What it will do is add a very distasteful flavor that will send the moths packing. The final protective step is to wrap the rug in a wrap that will breathe and keep the moths out of the wrap. (NEVER use plastic)
Remember, prevention is far more desirable than dealing with the restoration of moth damage. Arizona Oriental and Specialty Rug Care offers FREE ESTIMATES on all of our services and are happy to help you. We are certified WOOLSAFE FIBRE CARE SPECIALISTS service providers assuring you that your rugs are in good hands.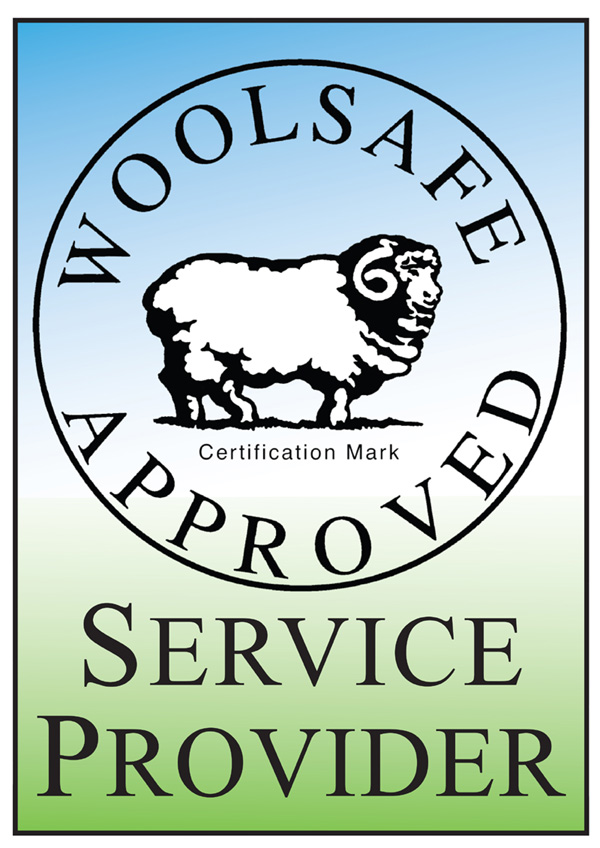 Arizona Oriental and Specialty Rug Care serves Prescott, Prescott Valley, Sedona and much of the Northern Arizona areas. We meet the highest standards in professional cleaning of area rugs with rug wash specialists having earned the highest training through WOOLSAFE ORGANISATION. Such extraordinary certification ensures the area rugs of our client's receive the utmost in care.
Till next time, enjoy your beautiful art for your floor and remember a clean rug is a rug that can last you a lifetime!
If you would like a free estimate or additional information on prevention of moth damage to your area rugs in the Prescott, AZ area call us at 928-445-1718, visit our website at www.ArizonaOriental.com, or stop by Monday through Friday 10:00 am to 5:00 pm at our rug washing facility at 565 EZ Street, Prescott, AZ 86301 (pick-up and delivery also available).

Moth Damage Repair and Prevention for Area Rugs in Prescott AZ