At Arizona Oriental in Prescott, AZ, we understand the value and beauty of Oriental rugs. These exquisite rugs are investments and treasured pieces of art that add elegance and warmth to any home.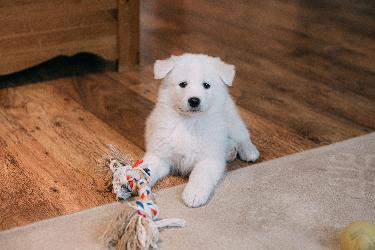 Hi there! It's Ruthie with Arizona Oriental & Specialty Rug Care, coming from Prescott, AZ.
However, keeping Oriental rugs clean and well-maintained requires expertise and care. In this comprehensive guide, we will share our expert tips and insights on properly cleaning and maintaining your Oriental rug, ensuring it looks great for years to come.
Understanding Oriental Rugs
Oriental rugs are handwoven treasures in various styles, designs, and sizes. They are made from natural fibers like wool, silk, or cotton, often featuring intricate patterns and vibrant colors. Each Oriental rug is unique and requires special attention to preserve its quality and beauty.
Proper Cleaning Techniques
Cleaning Oriental rugs requires precision and knowledge to avoid damaging delicate fibers. Here are some expert tips from Arizona Oriental:
Regular Vacuuming: Regular vacuuming is crucial to prevent dirt and debris from settling into the rug's fibers. Use a low-suction vacuum cleaner with a brushless attachment to avoid pulling or fraying the rug's threads.

Spot Cleaning: Accidents happen; when spills occur, it's essential to act quickly. Blot the spill with a clean, white cloth to absorb the liquid, avoiding rubbing, which can spread the stain. For stubborn stains, consult a professional Oriental rug cleaner like Arizona Oriental to prevent further damage.

Professional Cleaning: To maintain the longevity of your Oriental rug, professional cleaning is recommended every 12 to 18 months. At Arizona Oriental, we use specialized techniques and eco-friendly products to deep clean and rejuvenate your rug without compromising its integrity.
Rug Maintenance Tips
Proper maintenance is vital to preserving the beauty and value of your Oriental rug. Here are some additional tips from our experts:
Rotate Regularly: To ensure even wear, rotate your rug every six months to a year. This helps distribute foot traffic and sunlight exposure, preventing uneven fading or wear patterns.

Use Rug Pads: Rug pads provide extra cushioning and prevent slippage, protecting your rug from potential damage caused by foot traffic. Use rug pads designed explicitly for Oriental rugs to avoid color transfer or damage.

Avoid Sun Exposure: Prolonged exposure to sunlight can cause fading and discoloration. Place your Oriental rug away from direct sunlight or use window treatments to block harmful UV rays.

Handle with Care: When moving or storing your Oriental rug, handle it with care. Avoid folding or creasing the rug, as this can damage the fibers. Instead, roll the rug tightly with the pile facing inward to protect it from dust and debris.
Dealing With Premium Rug Care in Prescott
As experts in Oriental rug care, Arizona Oriental in Prescott, AZ, is your trusted partner in maintaining the beauty and longevity of your precious rug. With our comprehensive guide and expert tips, you can confidently care for your Oriental rug and keep it looking great for future generations.
Click now to book your rug cleaning appointment and enjoy clean, vibrant rugs that elevate your home's interior aesthetic.
If you're seeking professional rug cleaning services in Prescott Valley, AZ, look no further than Arizona Oriental & Specialty Rug Care.
Arizona Oriental & Specialty Rug Care serves Prescott, Prescott Valley, Sedona, Flagstaff, and many Northern Arizona areas.
We meet the highest standards in professional cleaning area rugs, with rug wash specialists having earned the highest training, including WOOLSAFE FIBRE CARE SPECIALISTS certification through the WOOLSAFE ORGANIZATION. Such extraordinary certification ensures our client's area rugs receive the highest quality care.
Call us for more information on cleaning wool rugs and stopping allergies at 928-445-1718, visit our website at www.ArizonaOriental.com, or stop by Monday through Friday 10:00 am to 4:00 pm at our rug washing facility at 565 EZ Street, Prescott, AZ 86301 (pickup and delivery also available).

Fill in for a Direct Response