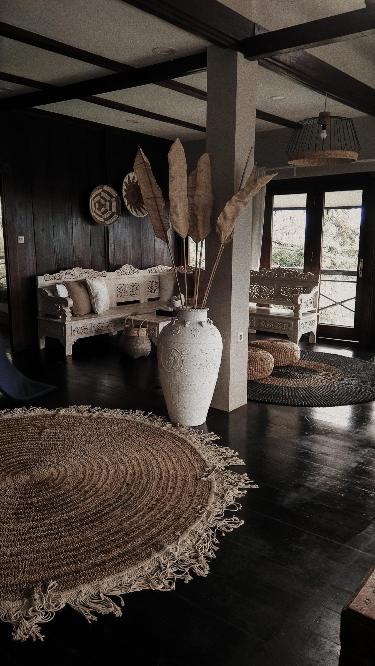 Prescott Valley residents who cherish their exquisite oriental rugs understand the importance of proper maintenance. These beautiful rugs are not just floor coverings; they are works of art that deserve the utmost care and attention. If you're in search of a premium oriental rug cleaner in Prescott Valley, your quest ends with Arizona Oriental.
Arizona Oriental: Your Trusted Oriental Rug Cleaning Experts
At Arizona Oriental, we specialize in the delicate art of oriental rug cleaning. With years of experience and a deep understanding of the craftsmanship that goes into creating these rugs, we offer a level of expertise that's second to none.
Why choose Arizona Oriental for your rug cleaning needs?
Extensive Experience: Our team has cleaned and restored countless oriental rugs, from antique heirlooms to modern masterpieces. We know the intricacies of each rug type and the best methods to clean them.
Gentle Cleaning Methods: We understand that oriental rugs require a gentle touch. Our cleaning processes are tailored to preserve the rug's beauty while removing dirt, dust, and stains.
State-of-the-Art Facility: Our facility in Prescott Valley is equipped with advanced technology and tools designed for oriental rug cleaning. We ensure the highest standards of care.
Free Consultations: We offer free consultations to assess your rug's condition and provide you with a personalized cleaning plan.
Dedicated Team: Our rug cleaning experts are passionate about their work. They treat each rug with the care and attention it deserves.
Environmentally Friendly: We use eco-friendly cleaning products that are safe for your rug and the environment.
Your oriental rug deserves the best.
Your oriental rug is a valuable investment, and its beauty should be preserved for generations to come. Arizona Oriental is your trusted partner in this endeavor. We take pride in being the premier oriental rug cleaner in Prescott Valley, AZ.
Contact Arizona Oriental today.
Don't wait any longer to give your oriental rug the care it deserves. Contact Arizona Oriental today to schedule a consultation and experience the difference that our expert rug cleaning services can make. Your rug will thank you, and you'll marvel at its renewed beauty.
For all your oriental rug cleaning needs in Prescott Valley, AZ, remember the name: Arizona Oriental.
Contact us now and experience the exceptional rug cleaning services we offer in Prescott, AZ. Trust the professionals at Arizona Oriental & Specialty Rug Care to deliver impeccable results every time.
Trust the experts at Arizona Oriental & Specialty Rug Care to handle your rug cleaning needs in Prescott, AZ.
You can also check out our customer reviews from Birdeye and Yellow Pages.
Arizona Oriental & Specialty Rug Care serves Prescott, Prescott Valley, Sedona, Flagstaff, and many Northern Arizona areas. We meet the highest standards in professional cleaning of area rugs, with rug wash specialists having earned the highest training, including certification as WOOL SAFE FIBRE CARE SPECIALISTS through the WOOLSAFE ORGANISATION. Such extraordinary certification ensures our clients area rugs receive the highest quality care.
Call us for more information on area rug vacuuming tips and tricks at 928-445-1718, visit our website at www.ArizonaOriental.com, or stop by Monday through Friday from 10:00 a.m. to 4:00 p.m. at our rug washing facility at 565 EZ Street, Prescott, AZ 86301 (pickup and delivery are also available).

Fill in for a fast response