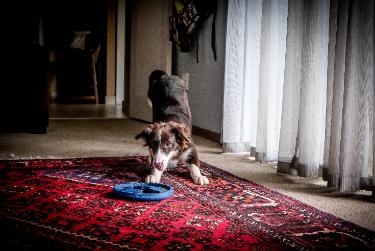 Prescott residents, we understand the importance of your rugs in adding warmth and elegance to your homes. However, over time, even the most cherished rugs can start showing signs of wear and tear. As the experts at Arizona Oriental & Specialty Rug Care, we're here to help you recognize the signs that indicate it's time for a professional rug cleaning. Let's explore these signs and how our services can benefit you.
Prescott's Trusted Rug Cleaning Experts
Before we dive into the signs, let's introduce ourselves. Arizona Oriental & Specialty Rug Care is your go-to expert for rug cleaning in Prescott. With extensive knowledge and a highly trained team, we've earned a reputation as the top choice for rug cleaning services in the area.
Sign 1: Visible Dirt and Grime
The most obvious sign that your rug needs cleaning is the presence of visible dirt and grime. If your rug's colors appear dulled or you can see dirt particles on the surface, it's time for a cleaning. Regular vacuuming helps, but professional cleaning is essential to remove deep-seated dirt and restore your rug's vibrancy.
How Can You Benefit? A clean rug not only looks better but also promotes a healthier indoor environment. Removing dirt, allergens, and bacteria from your rug improves the air quality in your home, benefiting the well-being of your family.
Sign 2: Lingering Odors
Has your rug developed an unpleasant odor? This can happen over time, especially if the rug has been exposed to moisture or pet accidents. Lingering odors indicate that it's time for a thorough rug cleaning. Professional cleaning can eliminate odors and leave your rug smelling fresh.
How Can We Help? Arizona Oriental & Specialty Rug Care specializes in odor removal and deep cleaning. Our advanced techniques and solutions can refresh your rug, leaving it odor-free and inviting once again.
Sign 3: Stains and Spills
Accidents happen, and when they do, it's crucial to address them promptly. Stains and spills can be particularly challenging on rugs due to their intricate designs and delicate fibers. If you notice stains or spills on your rug, it's best to seek professional cleaning to prevent permanent damage.
Benefit for Your Rugs Our expert rug cleaning services can effectively remove stains and spills, restoring your rug to its former glory. Don't let accidents mar the beauty of your prized rugs.
Sign 4: Fading Colors
Sunlight can take a toll on your rugs, causing the colors to fade over time. If you notice uneven fading or a loss of vibrancy in your rug's patterns, it's a sign that your rug needs professional attention. We can help restore your rug's colors and protect it from further damage.
Prescott's Rug Care Partner
Arizona Oriental & Specialty Rug Care is not just a rug cleaning service; we're your dedicated partner in preserving the beauty and value of your rugs. With our highly trained team and specialized knowledge, we're ready to address any rug-related issues you may have.
Waiting until your rugs are in urgent need of cleaning or repair is not advisable. Schedule a consultation with us right away to see the impact that Prescott's best rug cleaners can make!
Contact us now and experience the exceptional rug cleaning services we offer in Prescott, AZ. Trust the professionals at Arizona Oriental & Specialty Rug Care to deliver impeccable results every time.
Trust the experts at Arizona Oriental & Specialty Rug Care to handle your rug cleaning needs in Prescott, AZ.
You can also check out our customer reviews from Birdeye and Yellow Pages.
Arizona Oriental & Specialty Rug Care serves Prescott, Prescott Valley, Sedona, Flagstaff, and many Northern Arizona areas. We meet the highest standards in professional cleaning of area rugs, with rug wash specialists having earned the highest training, including certification as WOOL SAFE FIBRE CARE SPECIALISTS through the WOOLSAFE ORGANISATION. Such extraordinary certification ensures our clients area rugs receive the highest quality care.
Call us for more information on area rug vacuuming tips and tricks at 928-445-1718, visit our website at www.ArizonaOriental.com, or stop by Monday through Friday from 10:00 a.m. to 4:00 p.m. at our rug washing facility at 565 EZ Street, Prescott, AZ 86301 (pickup and delivery are also available).

Fill in for a fast response