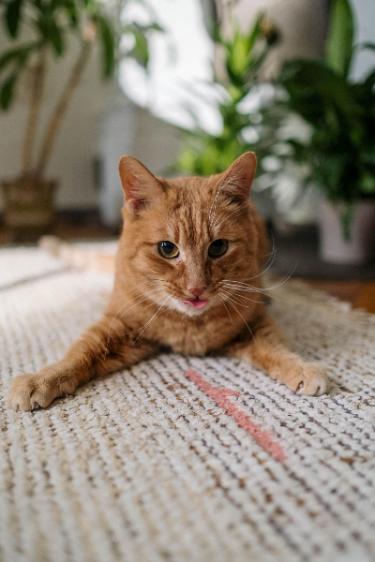 Have you ever wondered if rug cleaning can actually improve the air quality in your home? The answer is a resounding yes! We, Arizona Oriental & Specialty Rug Care, located in Prescott, AZ, are here to provide expert insights on how professional area rug cleaning can contribute to healthier indoor air.
Understanding the Link Between Rugs and Air Quality
Rugs act as filters, trapping dust, dirt, allergens, pet dander, and other airborne particles that settle onto their fibers. Over time, these contaminants accumulate and can be released back into the air as you walk on the rug or when it is disturbed.
This can negatively impact the air quality in your home, leading to respiratory issues, allergies, and other health concerns, especially for individuals with sensitivities or asthma.
The Benefits of Rug Cleaning for Air Quality
Regular rug cleaning is crucial for maintaining a clean and healthy living environment. Here's how professional rug cleaning can significantly improve indoor air quality:
Dust and Allergen Removal: Professional rug cleaning effectively removes trapped dust, dirt, and allergens from the fibers. High-powered equipment and specialized techniques ensure a deep clean that goes beyond surface-level vacuuming.
Elimination of Microorganisms: Rugs can harbor bacteria, germs, and microorganisms that contribute to poor air quality. Professional cleaning eliminates these harmful contaminants, reducing the risk of respiratory issues and allergies.
Odor Neutralization: Lingering odors in rugs can affect the overall freshness of your indoor air. Professional rug cleaning removes deep-seated odors, leaving your rugs smelling fresh and contributing to a more pleasant living environment.
Professional Oriental Rug Cleaning Services
At Arizona Oriental & Specialty Rug Care, we specialize in professional oriental rug cleaning, offering comprehensive services to enhance the cleanliness and air quality of your home. Our skilled rug cleaners use advanced techniques and state-of-the-art equipment to deliver outstanding results.
When you choose our services, we start by inspecting your rug to assess its condition and identify any stains, damages, or areas that require special attention.
Our cleaning process is tailored to the unique needs of your rug, ensuring the removal of dust, allergens, stains, and odors while safeguarding the integrity of the fibers and colors.
Maintaining Clean Indoor Air
Besides professional rug cleaning, there are steps you can take to maintain clean indoor air:
Regular Vacuuming: Vacuum your rugs frequently to remove loose dirt, dust, and allergens. Use a vacuum cleaner equipped with a HEPA filter for optimal results.
Air Purification: Consider using air purifiers with HEPA filters to further improve indoor air quality. These devices can help capture airborne particles and allergens.
Proper Ventilation: Allow fresh air to circulate in your home by opening windows and using fans. Good ventilation helps reduce the concentration of indoor pollutants.
Contact Us for a Free Consultation.
If you're concerned about the air quality in your home or require professional area rug cleaning services, reach out to Arizona Oriental & Specialty Rug Care in Prescott, AZ. Our dedicated team is committed to providing top-notch service and ensuring a clean and healthy living environment for you and your family.
Contact us now and experience the exceptional rug cleaning services we offer in Prescott, AZ. Trust the professionals at Arizona Oriental & Specialty Rug Care to deliver impeccable results every time.
Trust the experts at Arizona Oriental & Specialty Rug Care to handle your rug cleaning needs in Prescott, AZ.
You can also check out our customer reviews from Birdeye and Yellow Pages.
Arizona Oriental & Specialty Rug Care serves Prescott, Prescott Valley, Sedona, Flagstaff, and many Northern Arizona areas. We meet the highest standards in professional cleaning of area rugs, with rug wash specialists having earned the highest training, including certification as Wool Safe Fiber Care Specialists through the Wool Safe Organization. Such extraordinary certification ensures our clients area rugs receive the highest quality care.
Call us for more information on area rug vacuuming tips and tricks at 928-445-1718, visit our website at www.ArizonaOriental.com, or stop by Monday through Friday from 10:00 a.m. to 4:00 p.m. at our rug washing facility at 565 EZ Street, Prescott, AZ 86301 (pickup and delivery are also available).

Fill in for a Direct Response