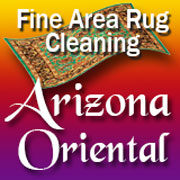 Many people don't consider moths to be a threat here in Arizona. It's too dry and hot and there's no way that they could possibly be in those wool or silk area rugs that you've been storing rolled up under your bed or in your garage for a few years. Right? Well, that's where you're wrong. You might not think that one little moth can do much damage, but have you considered their offspring?
There are different kinds of moths you need to be aware of. The moths that are attracted to bright lights aren't the ones you need to be worried about when it comes to rug damage. It's the moths that prefer dark, undisturbed areas that are the real menace here. They're better known as "clothes moths" because they love nothing more than protein fibers like wool and silk, found in clothes AND RUGS! Even your synthetic rug may not be safe, especially if they have protein spots from urine, fecal, or vomit staining, food and drink spills, blood, and even perspiration.
Of course, there are various varieties of moths, but the two you really need to be concerned with are the Casemaking moths and the Webbing Moth. Each adult moth is about ½" long and the ones that are flying around aren't the ones eating your wool and silk. Instead, they choose a dark and quiet spot that offers protein to sustain the eggs they will lay. One moth can lay as many as 150 eggs that will hatch into larvae. Once they've hatched, the larvae have an insatiable appetite for the proteins that I've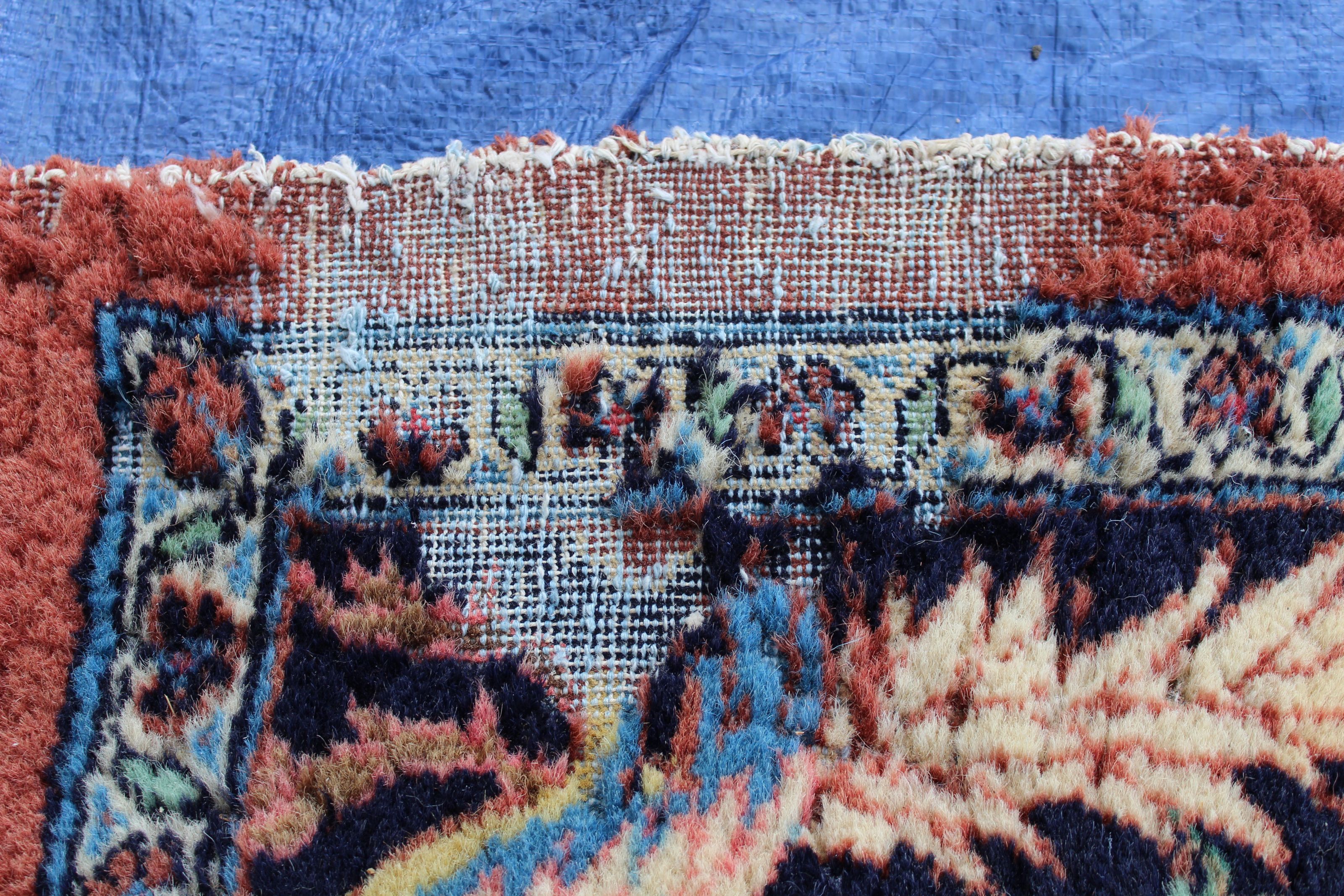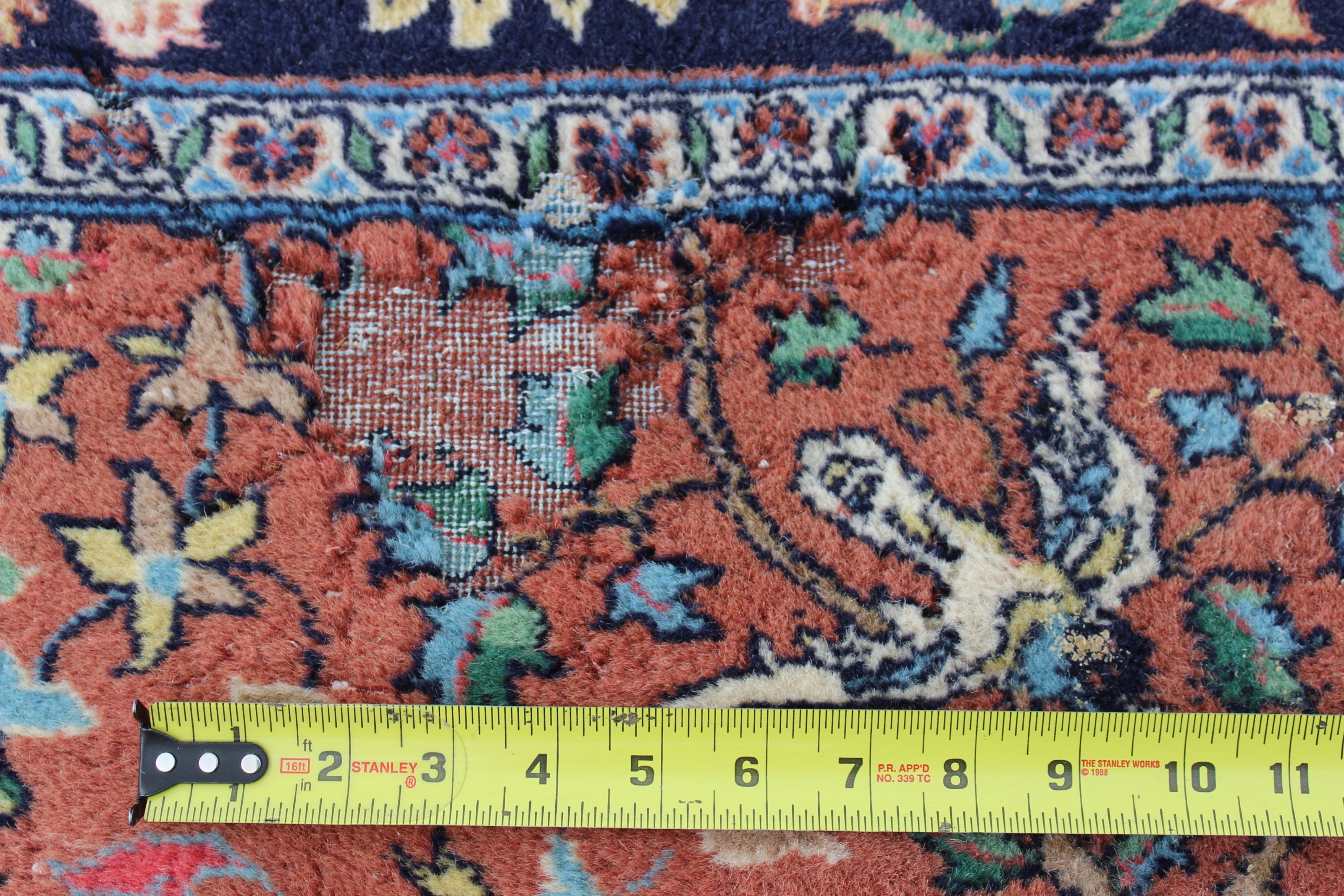 mentioned above. If undetected and untreated, an infestation can last from two to three months, which results in damage that can really add up to a great amount of fiber loss as well as a great amount of cost for the repair. If both your rug's face and foundation fibers are wool, then there's a really good chance that the moth larvae will eat away to their heart's content, leaving you with a big gaping hole. If your rug has a cotton foundation, on the other hand, the larvae will generally eat around the cotton foundation and leave it intact, taking only the preferred wool face fibers (they can be real picky, those moths!).
The little larvae like to hide in the base of a rug, where they can stay undetected and in the dark while they eat away at the knot level. You may not even realize there is an infestation, much less that damage has occurred. But once the damage is done, the fibers are no longer attached to the foundation. Which means that next time your rug is vacuumed or washed, those fibers will be released and the damage will become much more obvious.
Moth prevention is always a better solution to the expensive need to try to restore a damaged moth-eaten rug. Arizona Oriental & Specialty Rug Care strongly encourages our clients to NEVER store a rug that has not been first cleaned and protected and then properly wrapped for long term storage. Keep in mind that it's dark, quiet, and undisturbed places that moths love the best, so simply throwing your rugs on a shelf in storage or the garage can be really quite disastrous.
You should also check areas that you may not think about automatically. Rugs in rooms that have less activity should be regularly checked as well, especially where the rug is tucked under furniture where it doesn't get walked on or vacuumed. Always be on the lookout for an active infestation – ESPECIALLY IN THE SPRING AND FALL SEASONS! Think like a moth and always be vigilant and check areas that are dark and quiet in your home frequently.
So before you suffer a moth infestation and damage to your fine Oriental and Persian rugs, give Arizona Oriental & Specialty Rug Care in Prescott AZ a call. We are here to help you protect your precious rugs from such damage and offer a moth treatment that helps to repel moths. This moth treatment does not kill the moth larvae but it deters moths from laying eggs in the fibers by making the treated fiber taste awful to the moths so they won't nibble away and adult moths will find alternative places to lay their eggs. This moth deterrent is applied to clean rugs and is found to be more effective than old-fashioned cedar blocks and is not poisonous like moth balls have been found to be. This treatment is odorless and leaves no sticky residue, so it's safe for kids and pets!
If you're looking to prevent moth damage to your wool or silk area rugs or you have discovered damage already on your rugs, we at Arizona Oriental are here to help you! We also offer expert repairs on all types of rugs.
Till next time, enjoy your beautiful art for your floor and remember a clean rug is a rug that can last you a lifetime!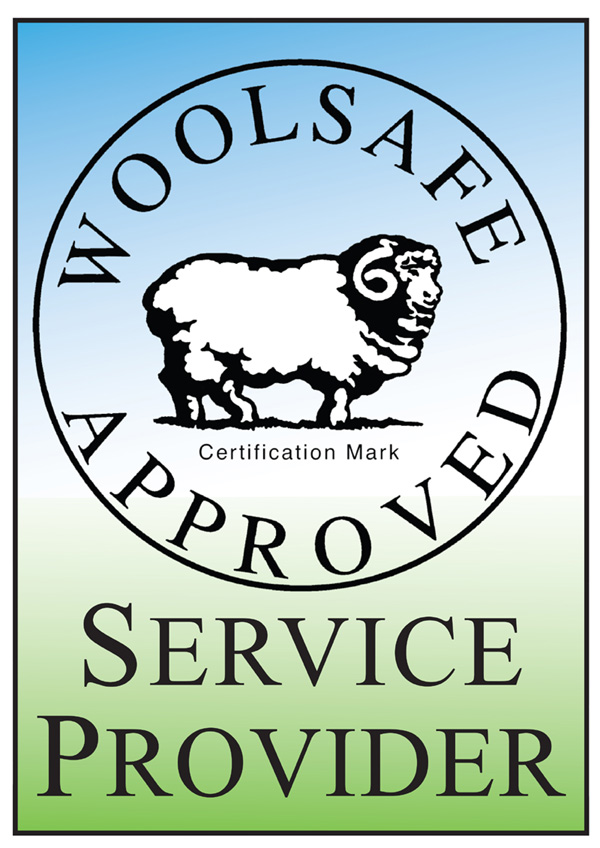 Arizona Oriental & Specialty Rug Care serves Prescott, Prescott Valley, Sedona and much of the Northern Arizona areas. We meet the highest standards in professional cleaning of area rugs with rug wash specialists having earned the highest training, which includes certification as WOOLSAFE FIBRE CARE SPECIALISTS through the WOOLSAFE ORGANISATION. Such extraordinary certification ensures the area rugs of our client's receive the utmost in care.
Call us for additional information on preventing moth damage to area rugs and quotes at928-445-1718, visit our website at www.ArizonaOriental.com, or stop by Monday through Friday 10:00 am to 5:00 pm at our rug washing facility at 565 EZ Street, Prescott, AZ 86301 (pick-up and delivery also available).

Should I Be Worried About Moths - Prescott Valley

Should I Be Worried About Moths - Prescott Valley