Most tufted rugs we see have wool face fibers. People tend to confuse tufted rugs with hand woven rugs. I suspect it is because they read "wool" on the label and make the association – since most hand woven rugs are wool too. However, tufted rugs are different because instead of hand knots holding the rug together a tufted rug is looped into a mesh foundation. Once the wool loops are in place a latex glue is applied to the backside of the rug to hold these loops in place. This is a rather messy looking back at this point so to conceal the messy look a material is glued to the back to give the rug a nice finished look.
Because the yarns can easily pull out of the mesh foundation with a powerful suction, I do not recommend an upright vacuum. A safer choice is to use a canister vacuum being sure to turn off the rotary head feature and just use the suction only feature. Vacuum from side to side.
An upholstery tool either from a canister vacuum or upright (so long as it doesn't have the beater bar action) can also safely be used by vacuuming with the pile (never vacuum against the pile). Additionally an electric sweeper is another safe choice.
Because a tufted rug naturally has a looser pile density than woven (hand knotted) rugs it is easier for soil to settle deep down into the rug and therefore more frequent cleanings may be necessary. More frequent vacuuming will allow you to capture and remove the dry particles while they are still sitting on top of the rug and before working their way down deep into the rug. Good vacuuming practices will help to keep the rug cleaner for a longer period of time before washing is necessary.
As you can imagine, glue has a relatively short life compared to the knots of a hand knotted rug. Depending on the quality of the glue, a tufted rug will need to be re-glued with a fresh backing put on after approximately 10 years. If you see a white powder on the floor under your rug, this is a strong indication that the glue is drying out. In addition to cleaning we offer tufted rug repairs and are happy to provide you with a quote.
Till next time, enjoy your beautiful art for your floor and remember a clean rug will certainly perform and last longer than a neglected soiled rug.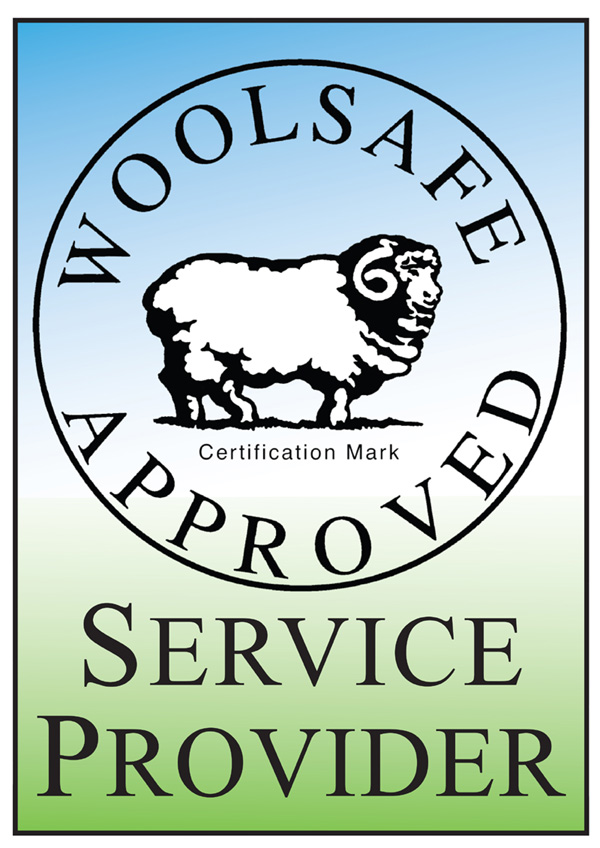 Arizona Oriental & Specialty Rug Care serves Prescott, Prescott Valley, Sedona and much of the Northern Arizona areas. We meet the highest standards in professional cleaning of area rugs with our rug wash specialists' team having earned the highest training, including certification as WOOLSAFE FIBRE CARE SPECIALISTS through the WOOLSAFE ORGANISATION. Such extraordinary certification ensures the area rugs of our client's receive the utmost in care.
Feel free to call us if you have questions about how to properly vacuum a tufted rug or for other information and quotes for either cleaning or repair at 928-445-1718, visit our website at www.ArizonaOriental.com, or stop by Monday through Friday 10:00 am to 5:00 pm at our rug washing facility at 565 EZ Street, Prescott, AZ 86301 (pick-up and delivery also available).

Need more information on your tufted rug? Want a free estimate for cleaning & repairs? Give us a call today!

Need more information on your tufted rug? Want a free estimate for cleaning & repairs? Give us a call today!