If you have invested in an Oriental rug, you know the value it adds to your home's decor. These beautiful pieces can last for generations when well-handled, but they require proper cleaning and maintenance.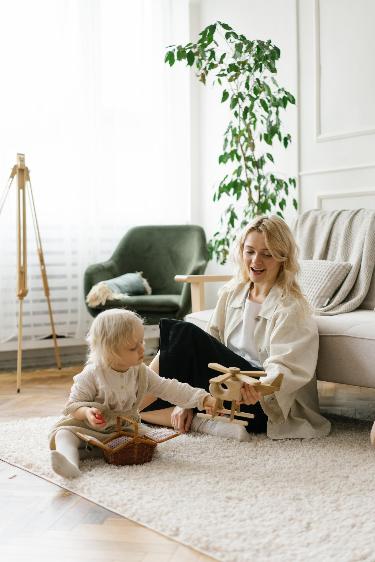 Hi there! It's Ruthie with Arizona Oriental & Specialty Rug Care.
Neglecting your rug's upkeep can lead to permanent damage, causing it to lose its luster and become an eyesore. That's why it's essential to choose the right Oriental rug cleaner for your home.
While some people clean their Oriental rugs, hiring a professional can provide many benefits. In this article, we'll explore the differences between DIY and professional cleaning and why you should hire Arizona Oriental in Prescott, AZ.
DIY vs. Professional Oriental Rug Cleaning: Which One is Right for You?
Regarding DIY vs. professional cleaning, there are several factors to consider. DIY cleaning may seem cost-effective, but it can be time-consuming and potentially harmful to your rug. The wrong cleaning solution or technique can damage your rug's delicate fibers, leading to discoloration, fraying, or even holes. This can significantly reduce the rug's value and lifespan.
However, professional Oriental rug cleaners have the expertise, equipment, and solutions needed to clean your rug safely and effectively. They know how to handle delicate fibers, treat stains, and remove dirt and debris, causing no damage. They can also identify potential issues with your rug and provide the repairs to restore its beauty and functionality.
Discover the Best Oriental Rug Cleaning Solutions with Arizona Oriental
If you're seeking the best Oriental rug cleaning solutions, Arizona Oriental in Prescott, AZ, is the way to go. They have served the community for over 20 years, providing high-quality rug cleaning and repair services. They use only the best cleaning solutions and equipment to ensure your rug receives the care it deserves.
Why You Shouldn't Neglect Regular Rug Cleaning and Maintenance
Don't neglect your Oriental rug's maintenance and cleaning needs. Whether you choose to DIY or hire a professional, correctly taking care of your rug is crucial. If you're seeking a trusted Oriental rug cleaner, contact Arizona Oriental in Prescott, AZ. They can help you keep your rug looking beautiful for years to come.
Alternatively, fill in the compact form here for a direct reply. You can also check out our customer reviews from Birdeye and Yellow Pages
Arizona Oriental & Specialty Rug Care serves Prescott, Prescott, AZ, Sedona, Flagstaff, and much of Northern Arizona. We meet the highest standards in professional cleaning of area rugs, with rug wash specialists having earned the highest training, including certification as WOOLSAFE FIBRE CARE SPECIALISTS through the WOOLSAFE ORGANIZATION. Such extraordinary certification ensures our client's area rugs receive the highest quality care.
Call us for more information on area rug cleaning at 928-445-1718, visit our website at www.ArizonaOriental.com, or stop by Monday through Friday from 10:00 am to 4:00 pm at our rug washing facility at 565 EZ Street, Prescott, AZ 86301 (pickup and delivery also available). 07-14-2020

Fill in for a Direct Response