Is Professional Area Rug Cleaning Time Consuming? Many consumers have questioned the same question. What is the estimated completion time for my rugs? Many people believe it will be a quick process that will yield results in days.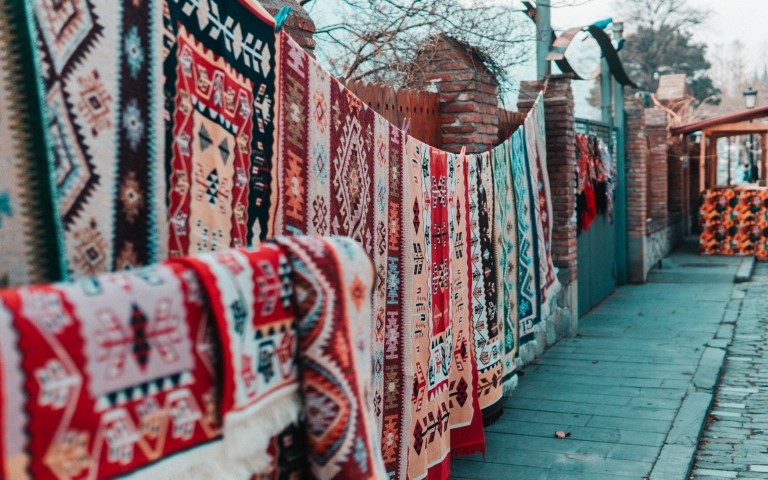 Hi, folks! Ruthie here with Arizona Oriental & Specialty Rug Care in Prescott Valley, AZ, and I want to run over this common question.
This isn't always the case, as rugs are frequently stored in our cleaning services facility for several weeks. There are many techniques to follow to achieve a thorough rug cleaning beyond just making it seem clean.
With every rug that goes through the best rug cleaning procedure in Arizona Oriental, we continually ensure that we provide excellent service to all of our customers.
You may learn more about what each rug goes through throughout our rug cleaning procedure in the sections below.
Conduct a Thorough Inspection at Arizona Oriental
Before beginning the cleaning procedure, we do a thorough 40-point assessment of each area thoroughly to understand each rug's condition. Color stability is also checked to ensure the colors' resistance to the washing process.
After that, a UV check is performed to see if any animal casualties require treatment and attention.
Arizona Oriental Experts Dust Your Rugs.
We conduct a detailed 40-point evaluation of each region before beginning the cleaning procedure to ensure that we completely understand the state of each rug. Color stability is also tested to ensure that the colors will not fade during the washing process.
Professional Rug Cleaners Clean, Dry, And Inspect The Rug.
Every rug is hand-washed with cleaning solutions tailored to the rug's unique requirements. This allows us to provide rug-specific cleaning while ensuring that another rug never contaminates your rug!
To guarantee that rugs dry correctly, we dry them. This step must be completed to receive the most outstanding cleaning results. In addition, drying fast and fiercely prevents dye migration.
When the rug is completely dry, we perform the final examination to ensure that nothing else has to be done before handing it over to our customer.
Go Ahead with Prescott Valley, AZ Rug Cleaning Services
Our process is lengthy and meticulous! As a result, we provide a first-rate service to our customers. We've been doing it for years and know that's the only way to clean area rugs properly.
Let us know ahead of time if you have a special occasion coming up, and we'll try our best to get your rug clean and dry in time.
Until the next time, enjoy your floor art and remember that a clean rug lasts a lifetime! If you search for professional rug cleaning, you can contact Arizona Oriental & Specialty Rug Care in Prescott Valley or fill in the compact form here for a direct reply.
You can also check out our customer reviews from Birdeye and Yellow Pages
Arizona Oriental & Specialty Rug Care serves Prescott Valley, Prescott, Sedona, Flagstaff, and many Northern Arizona areas. We meet the highest standards in professional cleaning of area rugs, with rug wash specialists having earned the highest training, including certification as WOOL SAFE FIBRE CARE SPECIALISTS through the WOOLSAFE ORGANISATION. Such extraordinary certification ensures our client's area rugs receive the highest quality care.
Call us for more information on area rug vacuuming tips and tricks at 928-445-1718, visit our website at www.ArizonaOriental.com, or stop by Monday through Friday from 10:00 am to 4:00 pm at our rug washing facility at 565 EZ Street, Prescott, AZ 86301 (pickup and delivery also available). 07-14-2020

Fill in for a fast response