I frequently get asked, "Is it OK to vacuum my rug?". The response is: it depends on your rug and vacuum. Unfortunately, there isn't one machine that works "best" on all textiles.
The best thing you can do to preserve your precious carpets' longevity and keep the air in your living space clean is to take it to Arizona Oriental & Specialty Rug Care here in Prescott, AZ.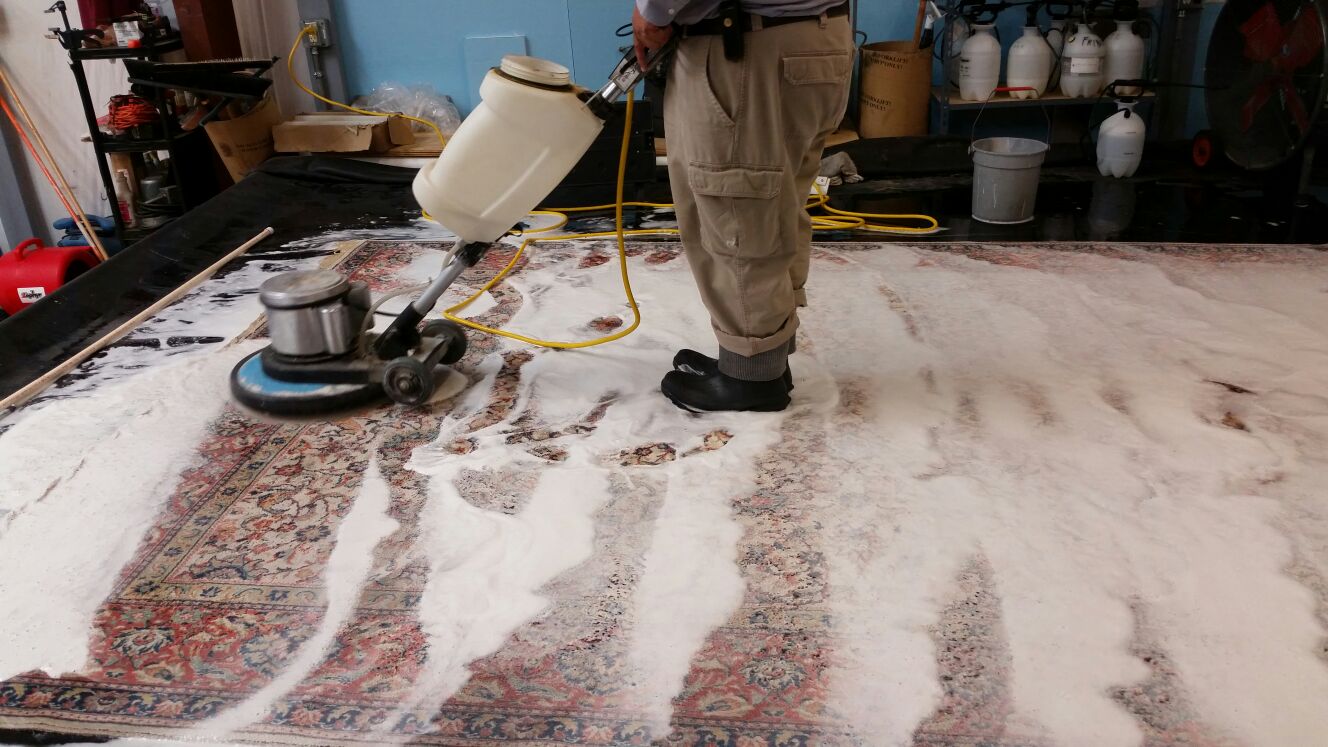 Hi, it is Ruthie with Arizona Oriental
Let's discuss rugs and vacuums. I've never heard the harm done to rugs by dust, filth, and grit explained better than by professional rug cleaners. All can wear them down and harm their fibers.
Depending on usage, wool rugs should be cleaned every one to three years.

The amount of activity on the rug depends on.

The wool's composition.
Low-traffic carpets require less washing than high-traffic rugs, and pet owners and parents wash their main room and entry rugs annually.
Better wool repels soil and spills, so spot cleaning and regular vacuuming are more effective. (Wool fiber protector treatments can make lower-quality wool rugs more repellent.)
Regular vacuuming might lengthen the duration between washes if your rug repels more impurities. However, proper vacuuming can often confuse rug owners.
How to Vacuum Your Rug Properly
Woven carpets have mirrored designs or knots on the front and back. Tufted rugs have a fabric back because latex holds them together. Long-piled shag carpets are trendy today.
No one vacuum is optimal for all three styles, but many better vacuums provide varied suction and brushing options.
Dusting Your Rugs
Vacuuming rugs is like dusting them. Frequent dusting You know how often dust settles on hard floors if you have them. Depending on your residence and air filtration system, you may dust daily or weekly. Delicate dust layers fall on carpets and rugs. On smooth surfaces, you notice it more.
Wall-to-wall carpet may hold a pound of dry particles per square foot before seeming filthy. It's dirty. Professional carpet cleaners vacuum before steam cleaning to remove the bulk of the soil. Wool rugs, looser than carpeting, may hold a pound of dry soil per square yard before looking dirty.
Pre-wash dusting often removes 2–5 pounds of dried soil from rugs. Grit on the tips of your wool rug's strands might be ground into the rug's foundation if not dusted. Sharp rocks cut rug fibers, causing wear spots. White cotton foundation threads appear like lines and knots.
Wool knots wear down, exposing white cotton base threads. The trick is to trap dust/grit before entering the rug's fibers. If you haven't washed or vacuumed your rug in 2 years or more, you can't protect it. So start by washing it, then dust regularly.
If your rug has just been washed, there should be no embedded soil in the foundation. Therefore, keep dust and grit low until the next wash. Again, suction is more necessary than power brushing for dusting.
Most brushes are too aggressive for wool, so if you have a beater bar upright vacuum, put it at the highest level (to keep it from digging into the wool pile) or stop the bar rotation if your vacuum permits you to do that.
Get Help To Clean Dirty Rugs With Prescott Oriental Rug Care
Suppose you are searching for professional rug cleaning. In that case, you can contact Arizona Oriental & Specialty Rug Care or fill in the compact form here for a direct reply.
Arizona Oriental & Specialty Rug Care serves Prescott, Prescott Valley, Sedona, Flagstaff, and many Northern Arizona areas.
We meet the highest standards in professional cleaning of area rugs, with rug wash specialists having earned the highest training, including certification as WOOLSAFE FIBRE CARE SPECIALISTS through the WOOLSAFE ORGANIZATION. Such extraordinary certification ensures our client's area rugs receive the highest quality care.
Call us for more information on cleaning wool rugs and stopping allergies on 928-445-1718, visit our website at www.ArizonaOriental.com, or stop by Monday through Friday 10:00 am to 4:00 pm at our rug washing facility at 565 EZ Street, Prescott, AZ 86301 (pickup and delivery also available). 07-14-2020

Fill in for a fast response