If you have a shag area rug in your home, chances are you've noticed how much "stuff" your rug tends to accumulate and hoard. Shag rugs love everything they can get their fibers around – Sticks, pebbles, Lego pieces, bobby pins, a bounty of change, Barbie doll shoes. You name it, you can probably find it in your rug. Whether it's made from wool or a synthetic fiber, the longer the shag, the more little things it's going to hold onto. While you love your designer shag rug, you realize that it does take more maintenance and effort to keep clean than an average rug might.
Caring for this rug can often means rolling it up and dropping it off at our washing facility at 565 EZ Street in Prescott AZ (or we can also come and pick it up for you) for a thorough, proper clean. In between those cleanings, there are a few things that you can do to help your rug stay clean and avoid letting it hoard quite so much.
The first tip I can give you is to dust your rug frequently. This is different from vacuuming and vacuums aren't something that I would recommend using on your shag rug, but with a little help from your family or friends, you should be able to dust your rug successfully. Gather your helpers and take the rug out to the backyard. Holding it face-down, shake the rug energetically to help to dislodge everything trapped inside of it. Continue doing so until your rug refuses to release anything else – it might not be everything, but at least it's a start.
Dusting your rug in this manner also helps to shake out the dry soil that has ground into the rug from walking around on it. Sand and dirt from outside follows us in on our shoes and settles down into the rug fibers. You will want to stay on top of the dry soil and keep it from embedding itself because dry soil is very gritty and abrasive on your rug's fibers. Like sandpaper, dry soil can lessen the beauty of your rug and make it appear dull and overly worn far before your rug's time on your floor has lapsed.
While you shouldn't use a vacuum on your rug, you can use a small shop vac nozzle. Always be careful and check to make sure that the suction isn't too strong for your shag's delicate fibers. Once you've dusted your rug to the best of your abilities, use the hose of the shop vac and hover over the rug row by row.
Additionally, if your rug is like a sheep, you can try to use a dog grooming brush with a wide tooth. Don't use a fine toothed brush as that will not work on your rug. Also do not do this for a rug that has silky synthetic fibers – doing so can damage those very delicate fibers.
So remember one of the best ways to care for your shag rug is to be consistent with dustings, removing as much as possible to keep the fibers looking there best the longest. Also make sure that your rug makes a trip down to us here at Arizona Oriental & Specialty Rug Care frequently (pick-up & delivery available). Shag rugs are lovely but remember they are also high maintenance and our cleaning service offers exceptional results when cleaning shag rugs!
Till next time, enjoy the beautiful art for your floor and remember a clean rug will certainly perform and last longer than a neglected soiled rug.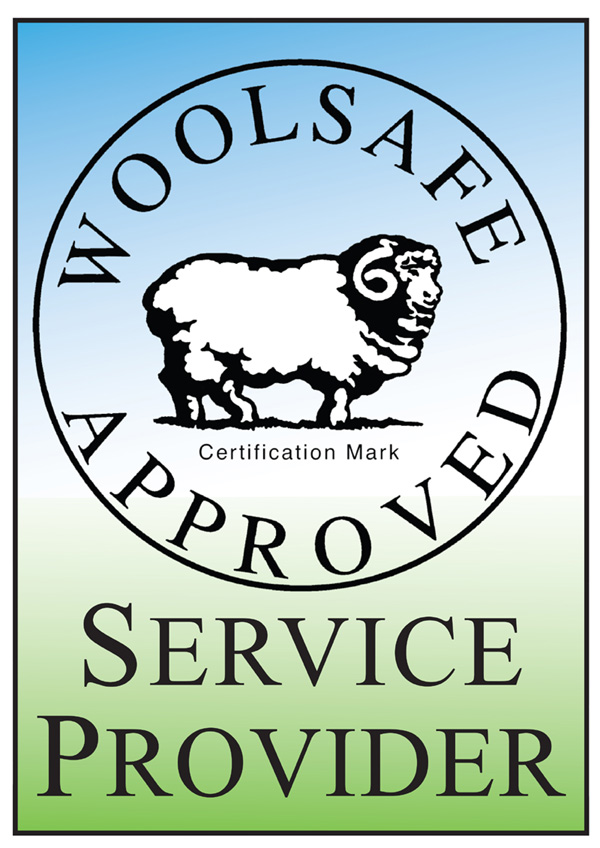 Arizona Oriental & Specialty Rug Care serves Sedona, Prescott, Prescott Valley, and much of the Northern Arizona areas. We meet the highest standards in professional cleaning of area rugs with our rug wash specialist team having earned the highest training, which includes certification as WOOLSAFE FIBRE CARE SPECIALISTS through the WOOLSAFE ORGANISATION. Such extraordinary certification ensures the area rugs of our client's receive the utmost in care.
If you have additional questions or would like more information about the proper way to care for a shag rug in Sedona AZ, call Arizona Oriental today, we're happy to help! We offer free quotes for either cleaning or repair at 928-445-1718, visit our website at www.ArizonaOriental.com, or stop by Monday through Friday 10:00 am to 5:00 pm at our rug washing facility at 565 EZ Street, Prescott, AZ 86301 (pick-up and delivery also available).

Time To Clean Your Rug? Call For a Free Estimate & See If Your Rug Qualifies For FREE Pick Up and Delivery (Saves You $50.00!)