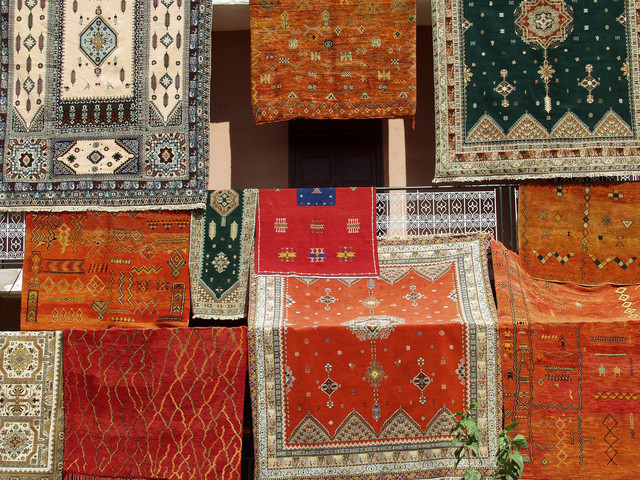 Hi folks! I'm Ruthie with Arizona Oriental & Specialty Rug Care. Some folks are lucky and fortunate enough to have their homes filled with many lovely area rugs, but having them all cleaned at once can be a big commitment! This is why some of these clients choose to spread out the cleaning of their area rugs, having only a few done at a time.
I know that without the rugs down on the floor, our homes tend to look rather naked. I can't count how many times my clients have told me that they missed their rugs while they were being cleaned with us here at our facility. After all, rugs are just as important a finishing touch for our homes as lipstick is to some women's beauty routines!
Another reason that some people may space out their rug cleaning is because of income restrictions. Prescott is a retirement area - that's no secret! We at Arizona Oriental understand that it is important for these people living on a fixed income to pace out their home's maintenance. We are more than happy to rotate rug cleaning for our clients, making sure that taking care of their beloved rugs stays affordable!
I've also had some of my newer clients a bit nervous to give us all of their rugs at once, so they give us a rug to "test out" our service. This gives them the peace of mind that we are doing a great job at taking care of just one of their area rugs before they move forward with having all of their rugs cleaned.
These tend to be the folks who have had a bad experience having their rugs cleaned by another service that doesn't have the same training and qualifications as Arizona Oriental. This type of cautious client understands how an uneducated cleaner can ruin area rugs with disasters like dye bleed, odors, shrinkage, etc. It makes sense for them to clean one rug in the beginning so they can see for themselves that all the talk about Arizona Oriental is true!
Whatever your reasons for spacing out the cleaning of your area rugs, give Arizona Oriental a call today! We are here to care for your rugs - whether you have one, two, or even twenty rugs to clean!
Till next time, enjoy your beautiful art for your floor and remember a clean rug is a rug that can last you a lifetime!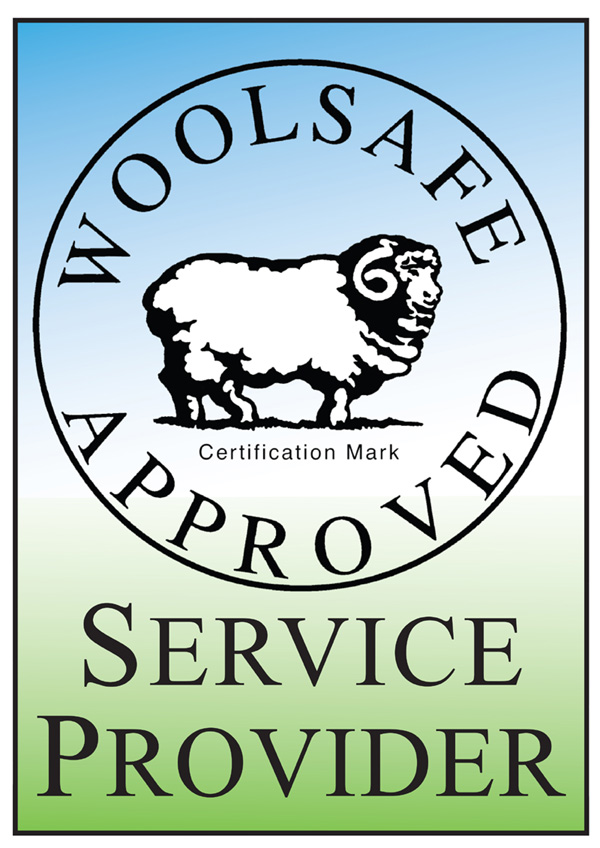 Arizona Oriental & Specialty Rug Care serves Prescott, Prescott Valley, Sedona, Flagstaff, and much of the Northern Arizona areas. We meet the highest standards in professional cleaning of area rugs with rug wash specialists having earned the highest training, including certification as WOOLSAFE FIBRE CARE SPECIALISTS through the WOOLSAFE ORGANISATION. Such extraordinary certification ensures our client's area rugs receive the highest quality care.
Give us a call for more information about spacing out the cleaning of your area rugs at 928-445-1718, visit our website at www.ArizonaOriental.com, or stop by Monday through Friday 10:00 am to 4:00 pm at our rug washing facility at 565 EZ Street, Prescott, AZ 86301 (pick-up and delivery also available). 06-14-2019