Discover the Best Chemicals for Rug Cleaning with Arizona Oriental & Specialty Rug Care in Prescott, AZ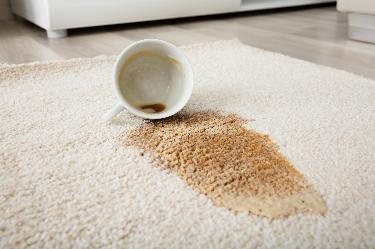 Hi there! It's Ruthie with Arizona Oriental & Specialty Rug Care from Prescott, AZ.
Are you wondering what chemicals are safe to use on your rugs? Do you want to ensure effective cleaning without compromising the quality and longevity of your precious oriental rugs? Look no further!
Arizona Oriental & Specialty Rug Care in Prescott, AZ, is here to guide you in selecting the right chemicals for rug cleaning.
Read on to uncover our expert recommendations and learn how our professional rug cleaning services can preserve the beauty and integrity of your rugs using safe and effective methods.
Understanding the Importance of Rug-Safe Chemicals
Regarding rug cleaning, using the right chemicals is crucial to avoid damage to the delicate fibers and dyes of oriental rugs. Harsh chemicals can cause discoloration, fading, or weakening of the rug structure.
It is essential to choose rug-safe chemicals specifically formulated for use on delicate fibers and free from harsh solvents, bleach, or strong acids. By selecting the chemicals, you can ensure effective cleaning while preserving the beauty and longevity of your rugs.
Gentle and Effective Cleaning Solutions
Mild cleaning solutions are often the best choice for general rug cleaning. Look for pH-neutral or slightly alkaline rug cleaners specifically designed for delicate fibers. These cleaning solutions effectively remove dirt, stains, and odors, causing no harm to the rug's fibers or colors.
Avoid harsh detergents or powerful cleaning agents, as they can strip away the natural oils in the rug and cause irreversible damage. If you are unsure about the correct cleaning solutions, it is always recommended to consult professionals like Arizona Oriental & Specialty Rug Care for expert guidance.
Spot Treatment and Stain Removal
Spot treatment and stain removal require specialized cleaning products to effectively target specific stains, causing no damage. Using rug-safe stain removers formulated to tackle common stains like wine, coffee, or pet accidents is essential.
These stain removers break down the stain particles without leaving a residue behind or affecting the rug's colors. Always follow the manufacturer's instructions and test the stain remover on a small, inconspicuous rug area before applying it to the stain directly.
Professional Rug Cleaning for Optimal Results
While DIY rug cleaning can be tempting, professional rug cleaning services from Arizona Oriental & Specialty Rug Care offer many advantages. Our experts are trained in the art of rug cleaning and use specialized cleaning techniques and rug-safe solutions to ensure thorough and effective cleaning.
We understand the unique needs of oriental rugs and employ gentle yet powerful methods. By entrusting your rugs to professionals the right chemicals and techniques will be used to achieve optimal results.
Contact Arizona Oriental & Specialty Rug Care for Expert Rug Cleaning
Ready to give your rugs the care they deserve? Contact Arizona Oriental & Specialty Rug Care in Prescott, AZ, today for a free consultation.
Our expert team provides top-quality rug cleaning services, including oriental rug cleaning, while prioritizing the safety and well-being of your pets.
You can also check out our customer reviews from Birdeye and Yellow Pages
Arizona Oriental & Specialty Rug Care serves Prescott, Prescott Valley, Sedona, Flagstaff, and many Northern Arizona areas. We meet the highest standards in professional cleaning of area rugs, with rug wash specialists having earned the highest training, including certification as WOOL SAFE FIBRE CARE SPECIALISTS through the WOOLSAFE ORGANISATION. Such extraordinary certification ensures our client's area rugs receive the highest quality care.
Call us for more information on area rug vacuuming tips and tricks at 928-445-1718, visit our website at www.ArizonaOriental.com, or stop by Monday through Friday from 10:00 am to 4:00 pm at our rug washing facility at 565 EZ Street, Prescott, AZ 86301 (pickup and delivery also available).

Fill in for a Direct Response