Rugs are meant to be accents to rooms and to be main focal points and pull the whole room together. They're the centerpieces of our homes and our homes can be the centerpiece of our lives. A large rug often is at least partially tucked under furniture, if not largely covered by furniture to fit the rug into the room well and tie everything together. So when it comes time to get your rug cleaned, you may be hesitant about pulling that rug out from under your sectional, heavy coffee table, or even that heavy bed that's sitting on top of it. YOU DO NOT NEED TO BE! You should not delay cleaning your rug because of the difficulty of removing the rug from your home. Delaying the proper care will compromise your rug, and if neglected, will result in permanent damage to the rug fibers!
Arizona Oriental & Specialty Rug Care in Prescott offers pick-up and delivery throughout Northern AZ. Yes, even the heavy area rugs that we have to get out from under your furniture. We know what a hassle it can be to fight your large rug out from under that heavy bed and then wrestle it into your car and bring it into us. With our pick-up and delivery service, that hard work can be taken off of your shoulders and passed on to our strong men!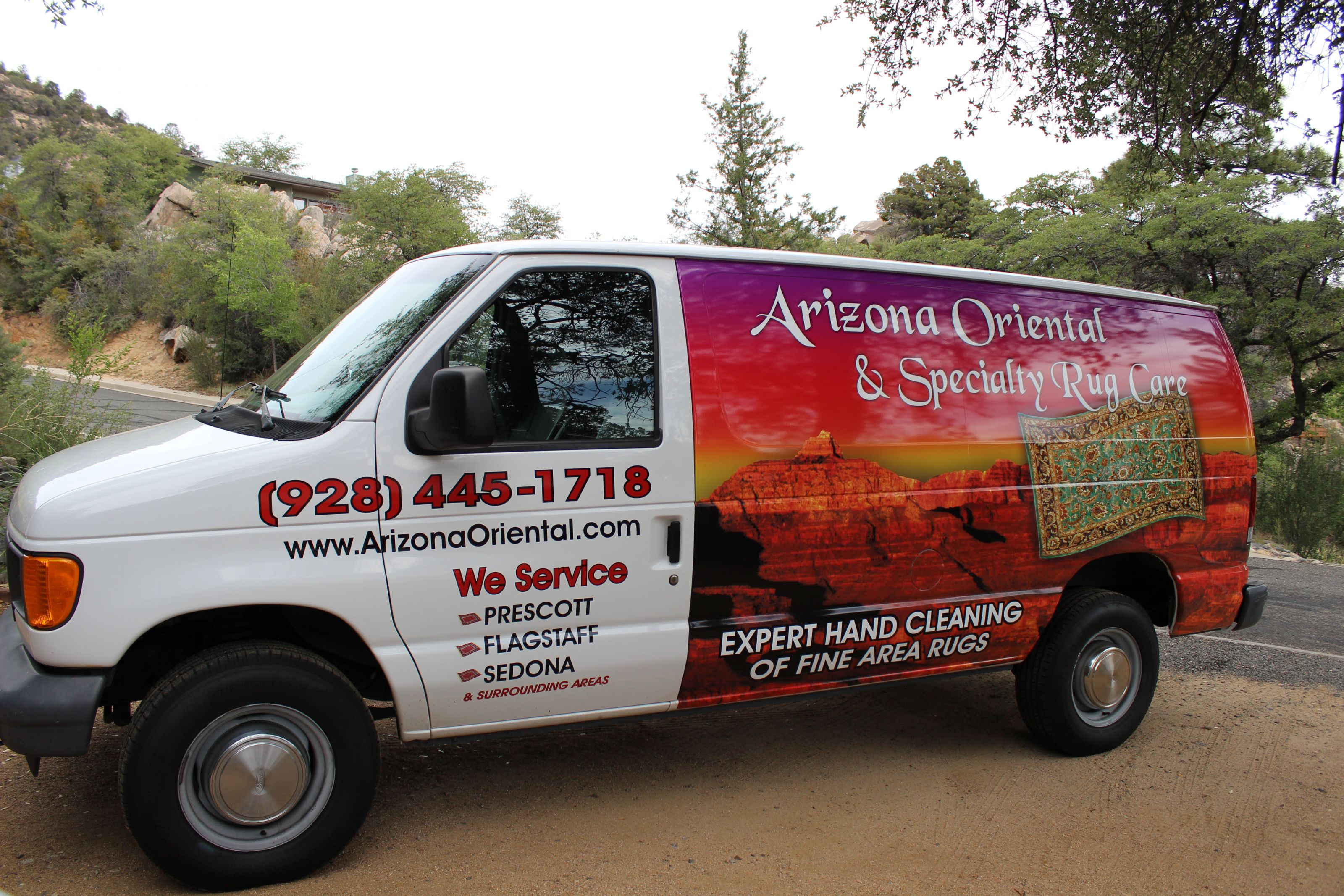 Please remember when you call to arrange for your rug pick-up you must prepare us for your needs. We will need to know exactly what furniture there is to be moved and how easy (or difficult) it is to move. Is your bed on rollers or furniture sliders to move it easily or does it need to be lifted up and have the rug gently pulled out? Does your bed have a fifth support leg under the middle of the bed for extra support? Is your sectional sitting on top of your rug large and cumbersome? Are you looking to set up only an estimate or are you ready to have our crew remove the rug and take it back to our rug spa?
These are the things that we need to know prior to visiting your home, allowing us to be prepared for your needs. Sometimes it takes 3 of my strong men to remove a rug out from under the bed – two to lift the bed and the third to gently remove the rug. If you aren't sure, don't worry! Arizona Oriental offers FREE ESTIMATES and when we do your estimate, we can take a look at what needs to be moved and how many men it will take. Don't let heavy furniture stop you from properly caring for your rug. We at Arizona Oriental are prepared to assist you in any way we can. We are accustom to moving furniture and rugs and are ready to help you give your rug the proper care it needs and deserves!
I'm Ruthie, call me if you have any questions – I'm here to help! Till next time, enjoy your beautiful art for your floor and remember a clean rug is a rug that can last you a lifetime!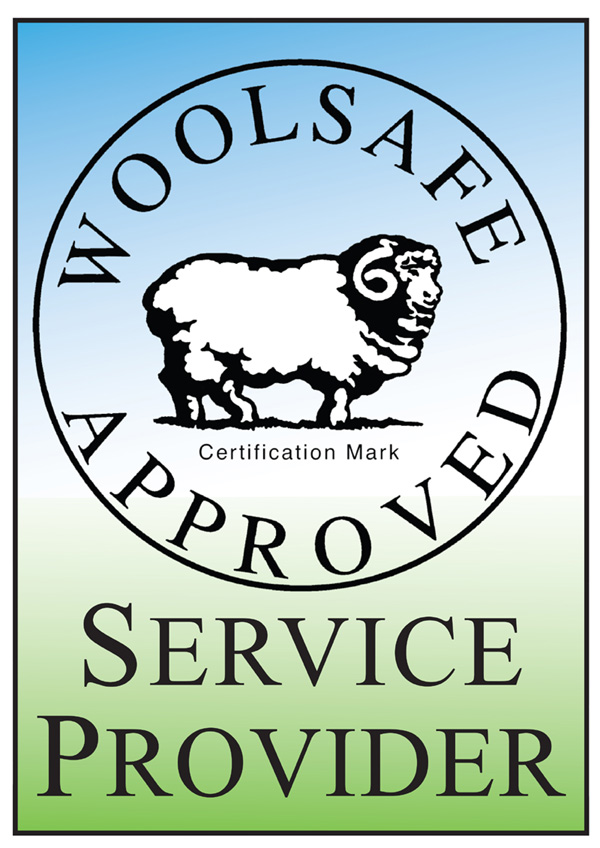 Arizona Oriental & Specialty Rug Care serves Sedona, Prescott, Prescott Valley, and much of the Northern Arizona areas. We meet the highest standards in professional cleaning of area rugs with rug wash specialists having earned the highest training which includes certification as WOOLSAFE FIBER CARE SPECIALISTS through the WOOLSAFE ORGANISATION. Such extraordinary certification ensures the area rugs of our clients receive the utmost in care.
If you are in the Sedona area and are struggling with how to get your rug out from under your heavy bed for a professional cleaning, we are happy to discuss this with you and save you the backbreaking chore this can be. Call Arizona Oriental & Specialty Rug Care for additional information and quotes at 928-445-1718, visit our website at www.ArizonaOriental.com, or stop by Monday through Friday 10:00 am to 5:00 pm at our rug washing facility at 565 EZ Street, Prescott, AZ 86301 (pick-up and delivery also available).

ASK US ABOUT FREE PICK UP AND DELIVERY ON QUALIFYING ORDERS IN PRESCOTT AZ