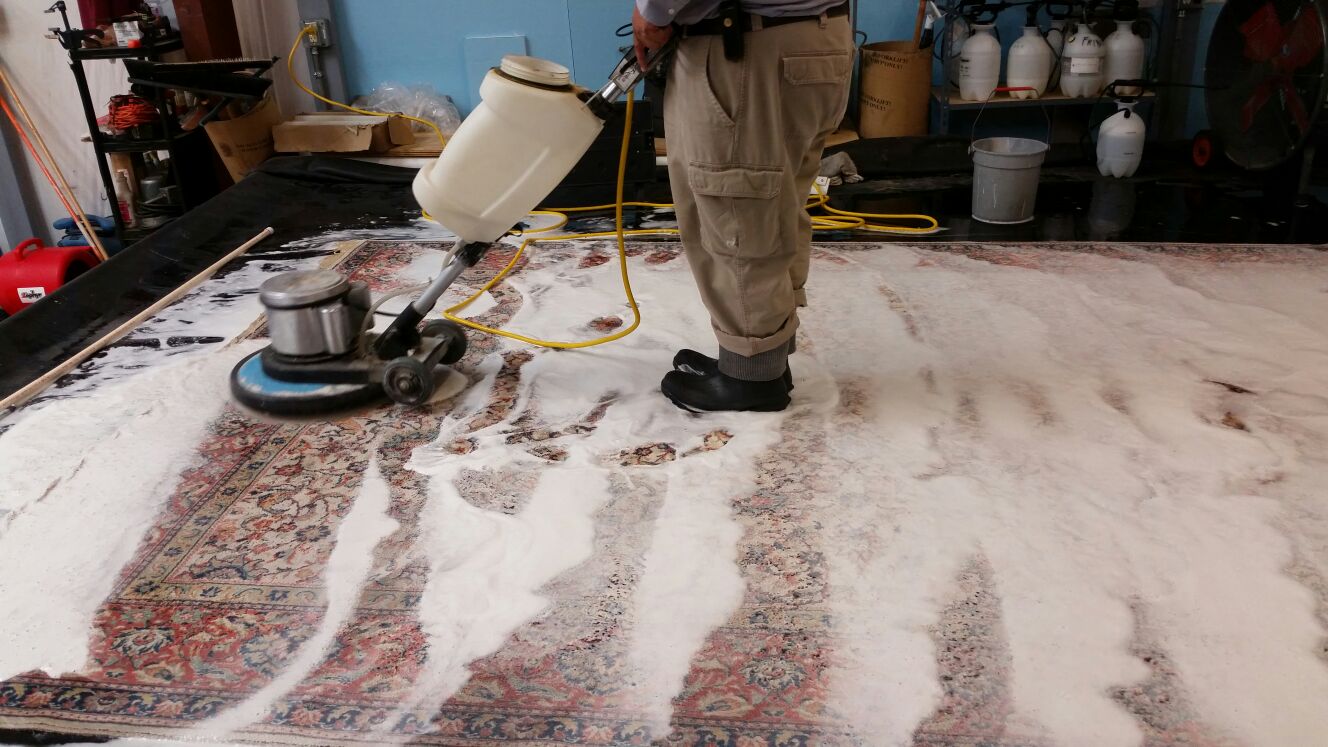 Do vacuum cleaners harm rugs?
Hi there, It's Ruthie at Arizona Oriental & Specialty Rug Care in Prescott.
Some people are rather good at keeping up with their home's maintenance. They keep track of when things were done and when it's time for their rug to be cleaned again. They vacuum nearly incessantly in the meantime.
This gives them the added benefit of keeping their rug cleaner for longer and keeping it on their floors for longer than rugs that aren't vacuumed as often. Vacuuming regularly ensures that the top layer of dry soil is removed before it can work its way down into the rug's fibers, where it can cause the most damage.
Unless you use rotary brush, vacuums, and tufts or lengthy piles, vacuuming does not ruin rugs in most situations. Vacuuming frequently can help keep your rugs clean, but it can only go so far. Using a Prescott Valley area rug cleaning professional is the best way to preserve your rug.
What to Do In Between Area Rug Cleaning?
Indeed, removing your shoes at the door will prevent you from tracking in wet soil from a rainy day. But have you considered the germs and other dirt that accumulate on your rug that aren't removed by vacuuming? Viruses and germs are present in our homes whether we want them or not, and they reside on every surface.
Some of us have pets who like to lay on our rugs and get their body oils and dirt on them and lick the rug excessively for hours at a time. Perhaps your pet enjoys scooting his or her butt across the rug. Natural oils and body lotions are found on our bare feet, among others.
Do you believe it's time for a professional cleaning? Give Arizona Oriental & Specialty Rug Care in Prescott, Arizona, a call to get your rug adequately cared for and thoroughly cleaned!
What You Get from Prescott Valley Area Rug Cleaning
Vacuuming is a great place to start when it comes to keeping your rug clean and looking great. A deep, professional rug cleaning, such as Arizona Oriental provide, is the only way to go. Rugs live harsh lives on our floors, and if you care about your rug and your home, you should keep that.
They are deserving of a thorough cleaning. As many of our clients have been, you may be shocked to learn that having your area rug cleaning isn't as costly as you might imagine. If your rug has been in your home for a year or two or longer, it's time to think about a complete cleaning with Arizona Oriental & Specialty Rug Care.
If you need a quick response, contact Arizona Oriental & Specialty Rug Care in Prescott or fill in the compact form here for a direct reply.
You can also check out our customer reviews from Birdeye and Yellow Pages
Call us for more information on area rug cleaning estimates at 928-445-1718, visit our website at www.ArizonaOriental.com, or stop by Monday through Friday from 10:00 am to 4:00 pm rug-washing facility 565 EZ Street, Prescott, AZ 86301 (pickup and delivery also available). 07-14-2020
Arizona Oriental & Specialty Rug Care serves Prescott, Prescott Valley, Sedona, Flagstaff, and much of the Northern Arizona areas. We meet the highest standards in professional cleaning of area rugs, with rug wash specialists having earned the highest training, including certification as WOOLSAFE FIBRE CARE SPECIALISTS through the WOOLSAFE ORGANIZATION.
Such extraordinary certification ensures our client's area rugs receive the highest quality care.

Complete form for a fast response