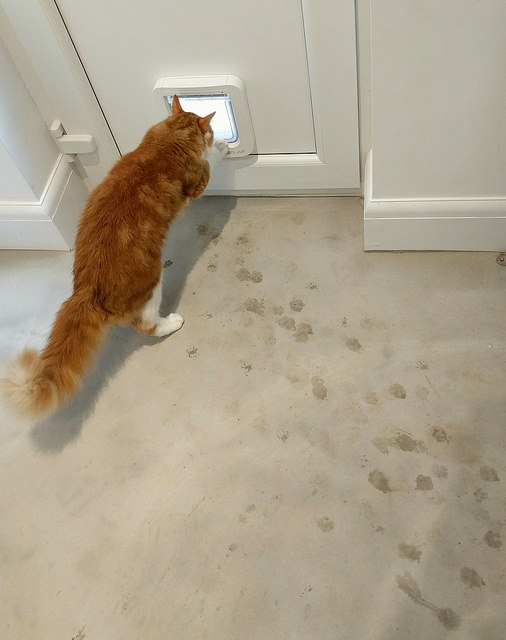 It's not uncommon for people to call us at Arizona Oriental & Specialty Rug Care in Prescott, AZ, and claim their house-trained dog has urinated on their area rugs despite having never had an accident.
Hi there, It's Ruthie at Arizona Oriental & Specialty Rug Care in Prescott.
After speaking with these rug owners, they frequently state that they clean their rugs but that there are odors or something wrong with them.
They also claim that they require the services of a professional rug cleaner to resolve the issue.
Typically, there is an underlying reason for this, and I frequently uncover that something in the home has just changed to produce this dreadful behavior.
Most of the time, a stranger's dog has entered the home and detected the scent of cats or another dog.
This behavior shows that your dog is attempting to mark his territory. A minor blunder might soon turn into a significant problem.
Because of this incident, animal urine will be deposited on your rug; all pets will quickly believe it is acceptable.
Prescott Professional Area Rug Cleaner Can Remove Pet Mess
As we observe at Arizona Oriental, sometimes your pet is ill with a urinary or kidney infection or another cause of incontinence, and your pet cannot help itself.
Puppy accidents happen, and Arizona Oriental is here to assist you in cleaning up the pee, feces, and vomit from your rug correctly. Puppies must also learn that they should only use the bathroom outside.
To avoid future mishaps and keep the matter from getting out of hand, ensure your area rugs are out of reach of pets. The difficulty of defining regions is a response to the invasion of personal space. New pets, particularly pups, is the most prevalent reason for marking territory.
When you introduce a new pet into the house, roll up your rugs and store them for a while, at least until all the pets are acquainted.
Second, spills should be washed up as soon as possible (We have some valuable hints on the Arizona Oriental & Specialty Rug Care website).
Find Help With Prescott Professional Rug Cleaner
Remember that spot cleaning at home isn't enough! You should get your rug professionally cleaned before the acidic nature of urine damages the wool, silk, and other rug fibers.
If you need a fast response for a urine-soaked rug, contact Arizona Oriental & Specialty Rug Care in Prescott or fill in the compact form here for a direct reply.
You can also check out our customer reviews from Birdeye and Yellow Pages
Call us for more information on area rug cleaning estimates at 928-445-1718, visit our website at www.ArizonaOriental.com, or stop by Monday through Friday from 10:00 am to 4:00 pm rug-washing facility 565 EZ Street, Prescott, AZ 86301 (pickup and delivery also available). 07-14-2020
Arizona Oriental & Specialty Rug Care serves Prescott, Prescott Valley, Sedona, Flagstaff, and much of the Northern Arizona areas. We meet the highest standards in professional cleaning of area rugs, with rug wash specialists having earned the highest training, including certification as WOOLSAFE FIBRE CARE SPECIALISTS through the WOOLSAFE ORGANIZATION.
Such extraordinary certification ensures our client's area rugs receive the highest quality care.

Fill in for a fast response