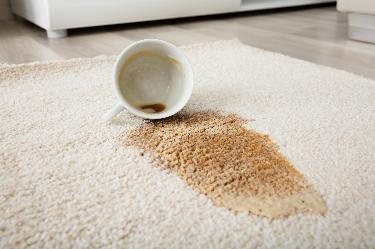 Are you considering taking matters into your own hands and attempting a DIY rug cleaning project? Think again! Our guide, we will explore the potential harm that DIY rug cleaning can cause to your precious rugs.
At Arizona Oriental & Specialty Rug Care in Prescott, AZ, we understand the complexities of rug cleaning and offer professional services to ensure the longevity and beauty of your rugs.
The Risks of DIY Rug Cleaning
While saving money and tackling rug cleaning yourself may be tempting, it is vital to understand the potential risks involved. Improper cleaning methods, using incorrect cleaning solutions, and inadequate drying techniques can lead to irreversible damage to your rugs.
DIY cleaning may not effectively remove deep-seated dirt, stains, or allergens, compromising the cleanliness and hygiene of your rugs.
Prescott AZ's Rug Cleaning Experts
Regarding preserving the quality and beauty of your rugs, it is best to rely on the expertise of professionals.
At Arizona Oriental & Specialty Rug Care, we are your trusted rug cleaners in the Prescott, AZ, area. Our experienced professionals specialize in oriental rug cleaning and understand the unique requirements of each rug type.
The Benefits of Professional Rug Cleaning
By entrusting your rugs to the experts at Arizona Oriental & Specialty Rug Care, you can reap numerous benefits, including:
Effective Cleaning Techniques: Our professionals use industry-leading techniques and equipment to ensure deep and thorough rug cleaning. We employ specialized methods tailored to your rug type, effectively removing dirt, stains, and allergens.

Preservation of Rug Quality: Improper DIY cleaning techniques can cause damage to rug fibers, colors, and delicate fringes. Our experts have the knowledge and experience to safeguard the integrity of your rugs, preserving their quality and extending their lifespan.

Customized Solutions: We understand each rug is unique and requires personalized care. Our professionals assess the condition and needs of your rugs to provide customized cleaning solutions, ensuring the best results.

Professional-Strength Products: We use high-quality, professional-strength cleaning solutions that are safe for your rugs. Our products effectively remove dirt, stains, and odors, leaving your rugs clean, and free from harmful residues.
Contact Us Today for a Free Consultation
If you value your rugs' longevity and beauty, avoiding the pitfalls of DIY rug cleaning is essential. Contact Arizona Oriental & Specialty Rug Care today for a free consultation. Our knowledgeable and friendly team will guide you through the rug cleaning process, answering your questions.
Don't compromise the integrity of your rugs with DIY cleaning attempts. Trust the professionals at Arizona Oriental & Specialty Rug Care to provide top-notch rug cleaning services in Prescott, AZ.
Protect your precious rugs from potential harm and experience the peace of mind of professional rug cleaning.
Contact us now and experience the exceptional rug cleaning services we offer in Prescott, AZ. Trust the professionals at Arizona Oriental & Specialty Rug Care to deliver impeccable results every time.
Trust the experts at Arizona Oriental & Specialty Rug Care to handle your rug cleaning needs in Prescott, AZ.
You can also check out our customer reviews from Birdeye and Yellow Pages
Arizona Oriental & Specialty Rug Care serves Prescott, Prescott Valley, Sedona, Flagstaff, and many Northern Arizona areas. We meet the highest standards in professional cleaning of area rugs, with rug wash specialists having earned the highest training, including certification as WOOL SAFE FIBRE CARE SPECIALISTS through the WOOLSAFE ORGANISATION. Such extraordinary certification ensures our client's area rugs receive the highest quality care.
Call us for more information on area rug vacuuming tips and tricks at 928-445-1718, visit our website at www.ArizonaOriental.com, or stop by Monday through Friday from 10:00 am to 4:00 pm at our rug washing facility at 565 EZ Street, Prescott, AZ 86301 (pickup and delivery also available).

Fill in for a Direct Response