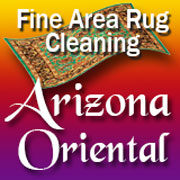 Should you trust those cleaners who advertise to discount their cleaning services for 40%, 50%, or even more? Sure, it sounds like a really great deal and you need to get your area rugs cleaned anyway, so why not save a few bucks while doing it, right? But what is it that allows them to be able to offer such deep discounts and should you take advantage of it?
I'm Ruthie at Arizona Oriental and my thoughts are if you have a high quality area rug that you've spent a substantial amount of money on, you know that it requires an extra level of care. Whoever cares for your rug should have the experience and knowledge necessary to know how to PROPERLY care for your rugs. If the cleaner lacks either of these, you run the risk of severely damaging your Persian, Oriental, American Indian, or even the more basic synthetic area rug.
Knowing that your rug requires extra attention and special care, you should ask yourself this: HOW CAN THEY OFFER SUCH LOW PRICES ON RUG CLEANING!?
Experience and intuition tell me that one of two things are happening. The first is that their cleaning is already overpriced to begin with, allowing them to afford offers with such ridiculous discounts. The second concern I have is that they clean the rugs, skipping critical steps (time is money) resulting in extremely cheap methods, cleaning solutions, etc. Shirking on the quality of the work done in return for profit made and not at all cleaning your rugs properly.
Cleaning rugs of any kind – Oriental, Persian, or even what some consider "ordinary" rugs – requires specialized skills, cleaning products, and most importantly time! At Arizona Oriental & Specialty Rug Care in Prescott AZ, our main focus is ensuring that your area rugs get the highest quality of care and service. You can rest assured that your rug will be well taken care of by technicians that have received the highest training available through the WoolSafe Organization and are using only wool and silk safe cleaning products on your wool and silk rugs. Arizona Oriental is simply better equipped to give your area rug exactly the care required.
We know that many of our client's rugs are investments of $2,000 to $5,000 and often much, much higher area rugs valued at well over $50,000. Why would you risk the money that you spent on your area rug to save a few bucks on cleaning it, when it may cost you more than what is advertised and possibly even your rug? By having a trusted and certified area rug cleaner like Arizona Oriental here in Prescott care for your valuable rug, you can rest assured your rug will receive proper care so you can continue to enjoy your investment and beautiful art for your floor for many years to come.
Make yourself an informed consumer and value the difference between discount cleaners that lack the proper knowledge and skills vs. a professional, quality rug cleaning service.
I know that coupons are attractive and I know how important it is to save money where it counts. You should, however, consider the fact that while you may be getting a great deal it may also cost you your beloved area rug. I have seen rugs come into our shop that have been cleaned and damaged in the cleaning process by uneducated and inexperienced cleaners. Without the proper knowledge, you run the risk of colors bleeding, shrinkage, and even musty odors caused by improper drying. So instead of paying for both a bad first cleaning and then pay to have it properly cleaned and possible expensive corrective procedures, go with a specialized area rug cleaning service like Arizona Oriental.
Till next time, enjoy your beautiful art for your floor and remember a clean rug is a rug that can last you a lifetime!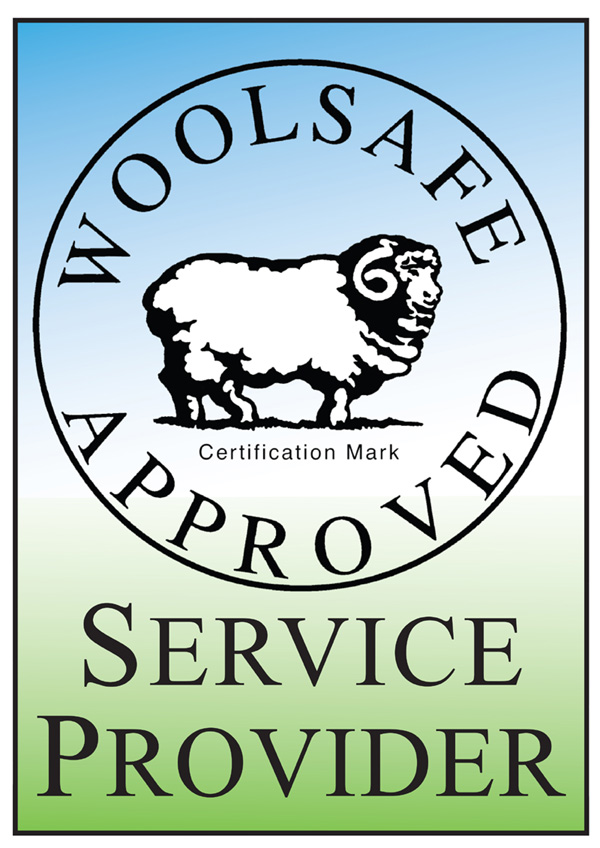 Arizona Oriental & Specialty Rug Care serves Sedona, Prescott, Prescott Valley, and much of the Northern Arizona areas. We meet the highest standards in professional cleaning of area rugs with rug wash specialists having earned the highest training which includes certification as WOOLSAFE FIBRE CARE SPECIALISTS through the WOOLSAFE ORGANISATION. Such extraordinary certification ensures the area rugs of our client's receive the utmost in care.
For more information about the pitfalls of companies that offer coupons for area rug cleaning and quotes at 928-445-1718, visit our website at www.ArizonaOriental.com, or stop by Monday through Friday 10:00 am to 5:00 pm at our rug washing facility at 565 EZ Street, Prescott, AZ 86301 (pick-up and delivery also available).

Need a FREE ESTIMATE For Professionally cleaning Your Rug Or Additional Information On Repairs? Call Today!