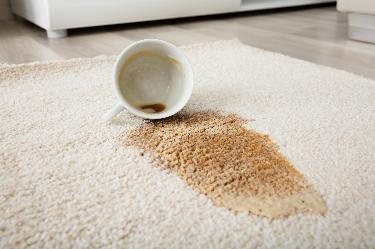 If you're considering a jute rug for your home, you might be wondering about its cleaning and maintenance requirements. Rest assured, cleaning jute rugs can be manageable with the right approach. We, Arizona Oriental & Specialty Rug Care, located in Prescott Valley, AZ, are here to provide you with expert insights on how to effectively clean and care for your jute rugs.
The Beauty and Challenges of Jute Rugs
Jute rugs are renowned for their natural beauty and eco-friendly appeal. Made from the fibers of the jute plant, these rugs possess a unique texture and earthy aesthetic that can enhance any space. However, jute rugs do come with specific cleaning considerations due to their natural composition.
Understanding the Cleaning Process
Cleaning jute rugs requires a delicate touch to avoid damage or discoloration. Here are some tips to help you effectively clean and maintain your jute rugs:
Regular Vacuuming: Regular vacuuming is essential to prevent the buildup of dirt and debris. Use a vacuum cleaner with a brush attachment or a handheld vacuum to gently remove surface-level dust and particles. Be sure to vacuum both sides of the rug.
Spot Cleaning: Address spills and stains immediately by blotting them with a clean cloth or paper towel. Avoid rubbing or scrubbing, as this can spread the stain. Use a mild detergent mixed with water and gently dab the affected area, working from the outer edges inward.
Avoid Excessive Moisture: Jute rugs are prone to water damage, so it's crucial to avoid excessive moisture. Do not saturate the rug during the cleaning process, as this can cause shrinkage and lead to mold or mildew growth. Instead, use minimal amounts of water or cleaning solutions when spot cleaning.
Professional Cleaning: For deep cleaning and maintenance, consider professional area rug cleaning services. Expert rug cleaners have the knowledge, experience, and specialized equipment to effectively clean jute rugs without compromising their integrity. They can remove embedded dirt, stains, and odors while preserving the natural beauty of the rug.
The Expertise of Arizona Oriental and Specialty Rug Care
At Arizona Oriental & Specialty Rug Care, we specialize in professional rug cleaning, offering comprehensive services to meet your rug maintenance needs. Our team of skilled rug cleaners has extensive experience handling various types of rugs, including jute rugs. We understand the intricacies of jute fibers and employ gentle yet effective cleaning methods to ensure optimal results.
When you choose our services, we conduct a thorough inspection of your rug to assess its condition and identify any specific cleaning requirements. Our cleaning process is tailored to the unique needs of your jute rug, ensuring the removal of dirt, stains, and odors while safeguarding its natural texture and appearance.
Contact Us for a Free consultation.
If you have questions about cleaning jute rugs or require professional area rug cleaning services, don't hesitate to contact Arizona Oriental & Specialty Rug Care in Prescott Valley, AZ. Our dedicated team is here to provide expert guidance and deliver exceptional service.
Contact us now and experience the exceptional rug cleaning services we offer in Prescott Valley, AZ. Trust the professionals at Arizona Oriental & Specialty Rug Care to deliver impeccable results every time.
Trust the experts at Arizona Oriental & Specialty Rug Care to handle your rug cleaning needs in Prescott Valley, AZ.
You can also check out our customer reviews from Birdeye and Yellow Pages
Arizona Oriental & Specialty Rug Care serves Prescott, Prescott Valley, Sedona, Flagstaff, and many Northern Arizona areas. We meet the highest standards in professional cleaning of area rugs, with rug wash specialists having earned the highest training, including certification as WOOL SAFE FIBRE CARE SPECIALISTS through the WOOLSAFE ORGANISATION. Such extraordinary certification ensures our client's area rugs receive the highest quality care.
Call us for more information on area rug vacuuming tips and tricks at 928-445-1718, visit our website at www.ArizonaOriental.com, or stop by Monday through Friday from 10:00 am to 4:00 pm at our rug washing facility at 565 EZ Street, Prescott, AZ 86301 (pickup and delivery also available).

Fill in for a Direct Response