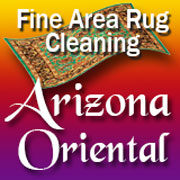 I'm sure you've seen them on the shelves of pretty much every store out there – the powdered deodorizers that companies spend a lot of money advertising. The packaging on these scented powders all claim that all you have to do is sprinkle it on your rug fibers and voila, the puppy pee that is causing problems with your rug magically disappears and your rug is left smelling like a field of flowers! However, this is only temporary and soon that smell is going to become a yucky mix of urine and overly sweet flowers.
Arizona Oriental & Specialty Rug Care has pretty much seen it all. The unfortunate truth about these smelly carpet powders is that they do nothing to remove the source of the odor. Instead, they only mask odors and hide them for a short time. We all know that using underarm deodorant isn't enough to correct body odor. Without good hygiene and frequent bathing and showering, body odor remains. The same goes for area rugs – the source of the odor MUST BE REMOVED to fully correct the problem.
Urine also contains salt crystals, which are extremely damaging to wool and silk area rug fibers if left unattended. Dry rot will occur if urine deposits are not removed from rugs, which does devastating damage to rug fibers and leads to fibers drying, cracking, ripping, and tearing – completely ruining the rug!
Also keep in mind that these powder deodorizers aren't decontaminating your rug. The urine is still there, along with all the nasty bacteria and germs that come with it. The source of the odor – be it urine, fecal, vomit, or whatever else – is still in your rug, regardless of the flowery smelly powder.
Here at Arizona Oriental & Specialty Rug Care, we have seen a LOT of Persian and Oriental rugs whose owners have overused these powder deodorizers. The heavy build-up of the powder compacts deep down into the fibers and knots. Such a severe overuse of these powders makes it extremely difficult to completely remove it from the rug.
Never mask a problem, especially when it comes to odors. Arizona Oriental & Specialty Rug Care is here in Prescott, so give us a call and we will assist you in correcting the problem. Our deep cleaning process removes all urine salt crystals and odors, allowing you to fully enjoy your rug once more.
Till next time, enjoy your beautiful art for your floor and remember a clean rug is a rug that can last you a lifetime!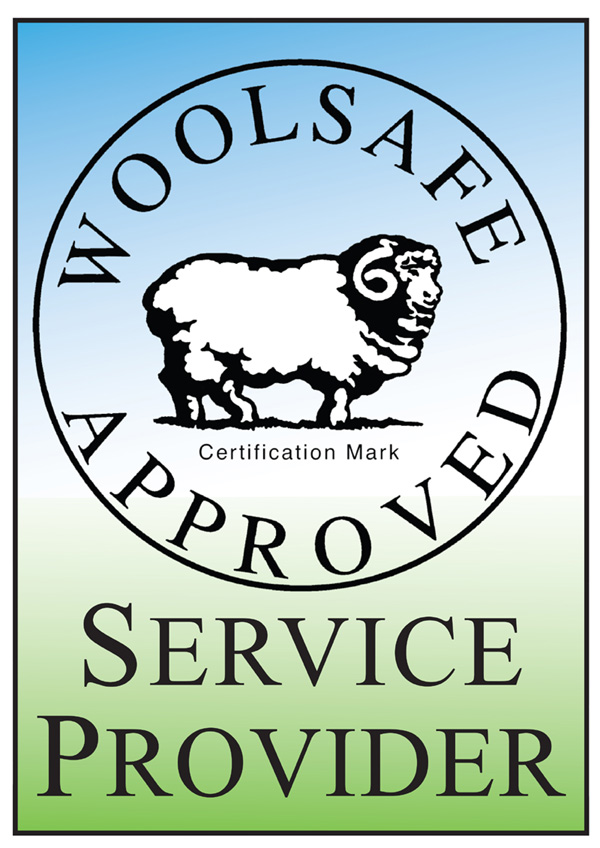 Arizona Oriental & Specialty Rug Care serves Sedona, Prescott, Prescott Valley, and much of the Northern Arizona areas. We meet the highest standards in professional cleaning of area rugs with rug wash specialists having earned the highest training, including certification as WOOLSAFE FIBRE CARE SPECIALISTS through the WOOLSAFE ORGANISATION. Such extraordinary certification ensures the area rugs of our client's receive the utmost in care.
Call us for additional information on why powder deodorizers are not the good for area rugs at 928-445-1718, visit our website at www.ArizonaOriental.com, or stop by Monday through Friday 10:00 am to 5:00 pm at our rug washing facility at 565 EZ Street, Prescott, AZ 86301 (pick-up and delivery also available).

Area Rugs With Powdered Deodorizers - Sedona

Area Rugs With Powdered Deodorizers - Sedona