Can You REALLY "Pardon Your Pet" With Your Area Rugs?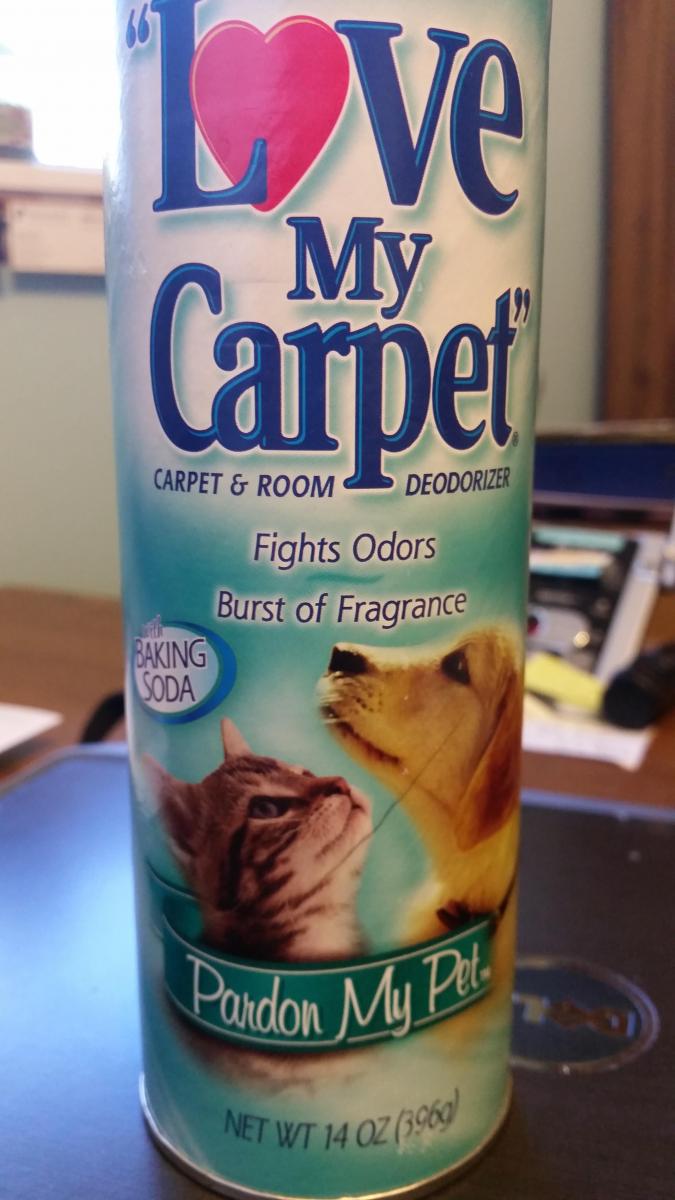 Hey there, Ruthie here again! Do you all know how mad it makes me knowing that unsuspecting consumers are damaging their area rugs without even realizing it? REALLY MAD!
See the label on this powdered carpet deodorizer? You may think "WOW! THIS IS GREAT!" After all, the label says it's a "2-in-1 carpet and room deodorizer which actually helps tough odors, then leaves a light clean fragrance in your home." Unfortunately, this is just not true! The only thing that powder cleaners do for your area rugs and your home is leave harmful reside inside of your area rug!
What do I mean?
All you're doing is masking the animal urine odors in your area rugs with a heavy flowery scent. The urine and its odors aren't going anywhere - they're still there, just kind of masked a little. Eventually you may notice a rotting flower smell, some combination of urine and flowers - yuck!

You're leaving a chemical in your area rug! The chemicals that allow the flowery smell to continue can be harmful to you, your family, and your pets if they have chemical sensitivities. The label mentions it's made "with baking soda" but they don't mention any other ingredients. Suspicious, isn't it?

The powder clogs up your rug's foundation and DOESN'T vacuum up like the directions insist. Vacuuming just doesn't get all of the powder out and it works its way deep into the base of your fibers, mixing with the dry soil and creating a powdery mess at the foundation of your rug! The directions also say to NOT USE THIS PRODUCT ON WET SPOTS...so you're supposed to just leave the urine on your area rug and not address it? Hmm… Doesn't sound like a good idea to me.
THE #1 REASON POWDER CLEANERS AREN'T GOOD FOR AREA RUGS?
It does absolutely nothing to remove the source of the odor!
Urine is extremely harmful to area rug fibers, ESPECIALLY delicate wool and silk fibers! Without a professional cleaning and treatment, the urine salt crystals remain in the rug and will eventually lead to dry rot (where foundation fibers split and tear).
Animal urine deposits need to be removed as soon as possible from your area rugs by a professional rug cleaner like Arizona Oriental & Specialty Rug Care! We also provide other restoration and repair services for all of your area rug needs - give us a call today.
Till next time, enjoy your beautiful art for your floor and remember a clean rug is a rug that can last you a lifetime!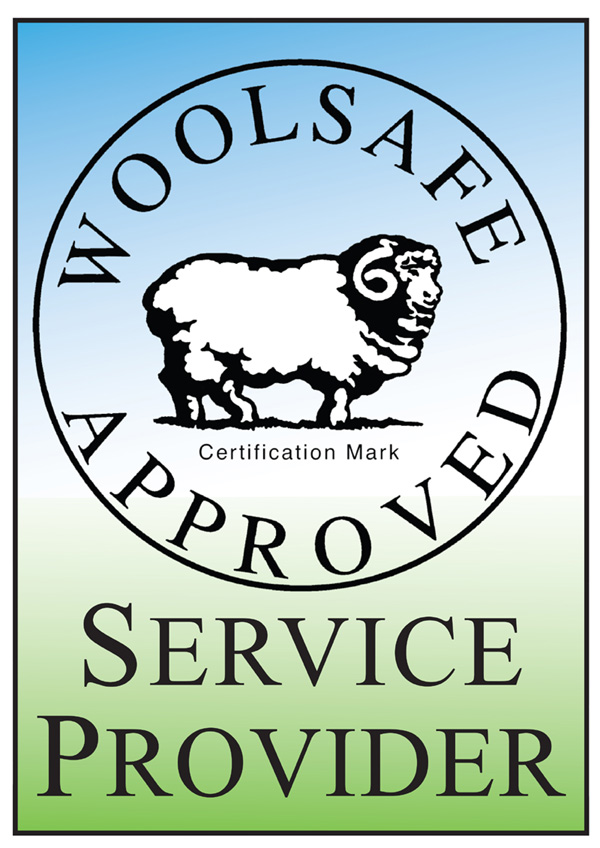 Arizona Oriental & Specialty Rug Care serves Prescott, Prescott Valley, Sedona, Flagstaff, and much of the Northern Arizona areas. We meet the highest standards in professional cleaning of area rugs with rug wash specialists having earned the highest training, including certification as WOOLSAFE FIBRE CARE SPECIALISTS through the WOOLSAFE ORGANISATION. Such extraordinary certification ensures our client's area rugs receive the highest quality care.
Have more questions about how to treat animal urine in your area rugs? Give us a call at 928-445-1718 and get a free cleaning estimate, visit our website at www.ArizonaOriental.com, or stop by Monday through Friday 10:00 am to 4:00 pm at our rug washing facility at 565 EZ Street, Prescott, AZ 86301 (pick-up and delivery also available). 9-26-2018