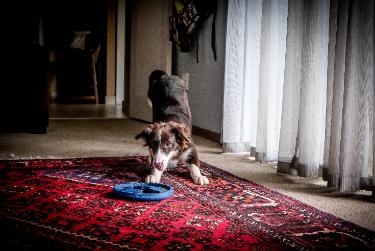 Are you tired of enduring your Prescott home's tarnished and tattered rugs? Say goodbye to the grime and hello to a spotless sanctuary with professional rug cleaning.
At Arizona Oriental & Specialty Rug Care, our meticulous and systematic approach ensures that every rug receives the personalized treatment it deserves. From inspection to tailored cleaning, we leave no stain unturned.
When you entrust us with your rugs, you choose the utmost expertise in the field. Don't settle for less - experience the transformative power of professional rug cleaning for your Prescott home.
The Importance of Professional Rug Cleaning for a Clean and Healthy Home
Regarding maintaining a clean and healthy home, you can't underestimate the importance of professional rug cleaning. Expert rug cleaning is essential to remove deep-seated dirt, allergens, and bacteria that regular vacuuming can't reach.
Hiring an expert rug cleaner ensures your rugs receive the specialized care they need to look their best and last for years. A reputable rug cleaning company, like Arizona Oriental, offers professional rug cleaning services tailored to your specific rug's needs. They have the knowledge and expertise to handle various types of rugs, including delicate and antique ones.
How Professional Rug Cleaning Can Extend the Lifespan of Your Prescot Home's Rugs
Regular professional rug cleaning can significantly prolong the lifespan of your Prescot home's rugs. Oriental rugs are known for their exquisite beauty and craftsmanship but require special care to maintain longevity. Hiring a professional oriental rug cleaner like Arizona Oriental ensures your rugs receive the proper treatment they deserve.
With their expertise in area rug cleaning services, they can effectively remove dirt, dust, and allergens that accumulate over time. Not only does this improve the overall appearance of your rugs, but it also helps to prevent the fibers from deteriorating. By investing in professional rug cleaning, you can extend the lifespan of your rugs and enjoy their beauty for many years to come.
Trust the experts at Arizona Oriental for top-notch oriental rug cleaning services that will keep your Prescot home's rugs looking pristine and vibrant.
Arizona Oriental Is Here To Save Your Prescott Home
Professional rug cleaning is a knight in shining armor in the quest for a clean and healthy home. Just like a skilled craftsman who meticulously restores a masterpiece, Arizona Oriental is here to save your Prescott home from the clutches of dirt and stains.
With their expertise and attention to detail, they clean your rugs and extend their lifespan. Trust in the power of professional rug cleaning and experience the transformation it can bring to your home. Contact us now and experience the exceptional rug cleaning services we offer in Prescott, AZ. Trust the professionals at Arizona Oriental & Specialty Rug Care to deliver impeccable results every time.
Trust the experts at Arizona Oriental & Specialty Rug Care to handle your rug cleaning needs in Prescott, AZ.
You can also check out our customer reviews from Birdeye and Yellow Pages.
Call us for more information on area rug vacuuming tips and tricks at 928-445-1718, visit our website at www.ArizonaOriental.com, or stop by Monday through Friday from 10:00 a.m. to 4:00 p.m. at our rug washing facility at 565 EZ Street, Prescott, AZ 86301 (pickup and delivery are also available).

Fill in for a fast response