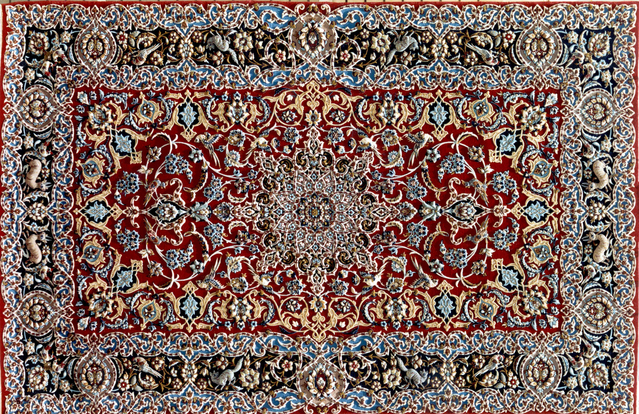 Can I Use Both Sides of My Oriental Area Rug? – Sedona AZ
At Arizona Oriental, we recently had a client bring a rug back to us that we had previously cleaned eight months before. It was a Persian rug with short, plush pile and our client told us that it was leaving a dark, unknown substance on the floor beneath it. He had even taken a photo of the substance on the floor and showed it to us. Sure enough, it looked like a pile of dark dust on his tile. At first, he was thinking that we had left all of this dirt in our rug. With further investigation, however, we discovered this was not the case.
It turns out that his wife had decided to lay the plush side of the rug down, thinking that it would provide a softer surface against her newly re-finished tile. What she didn't realize, however, was that this caused the soft, delicate wool face fibers to grind against the hard surface of the tile and wide grout lines. Like sandpaper, grout is made up of a mixture of both sand and cement and is very hard and abrasive when dry. Unfortunately, the plush rug fibers didn't stand a chance against this abuse.
This rug is also a long runner and located in their hallway – meaning that it got a lot of traffic from people walking up and down the hallway multiple times a day. With each pass, under the weight of the person walking, the delicate rug fibers were being forced to grind against the tile and, worse yet, the grout. This created a very destructive grinding away action on the fibers.
First of all, rugs require a quality rug padding beneath them to cushion them and prevent unnecessary wear and tear. So not only were these delicate fibers being ground away from the grout, but they also didn't have a protective padding beneath them. Rug padding acts as a shock absorber for rugs, absorbing the pounding of people's weight walking over them day after day.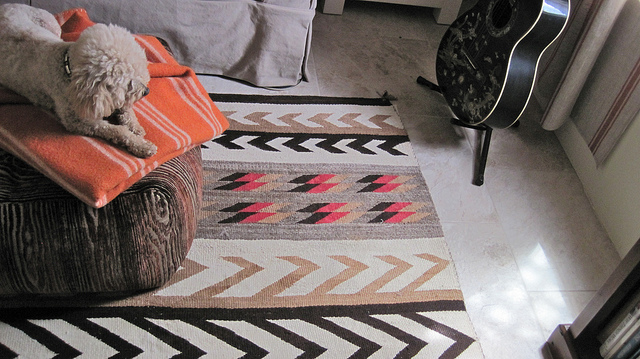 Secondly, a rug with pile should never be turned upside down. Plush wool face fibers are far too delicate to withstand this kind of treatment for any length of time. You can tell just by looking that a rug with pile has a soft topside while the underside is much sturdier. Clearly, a piled rug has only one top and one bottom side and is not reversible.
A flat weave rug, or dhurrie, on the other hand, can be used on both sides because there is no soft-cut pile to it. American Indian rugs can be flipped over and both sides can be equally used and walked on for this reason.
Arizona Oriental tries to educate our clients as much as possible. Hopefully you found this article helpful and interesting!
Till next time, enjoy your beautiful art for your floor and remember a clean rug is a rug that can last you a lifetime!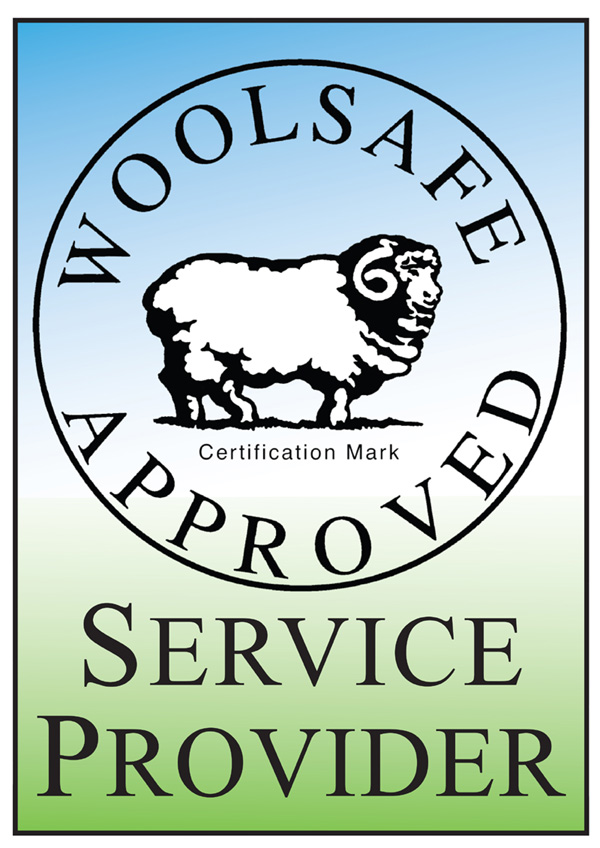 Arizona Oriental & Specialty Rug Care serves Sedona, Prescott, Prescott Valley and much of the Northern Arizona areas. We meet the highest standards in professional cleaning of area rugs with rug wash specialists having earned the highest training which includes certification as WOOLSAFE FIBRE CARE SPECIALISTS through the WOOLSAFE ORGANISATION. Such extraordinary certification ensures the area rugs of our client's receive the utmost in care.
If you would like more information about if you can safely use either side of your rug or a free estimate, give us a call at 928-445-1718, visit our website at www.ArizonaOriental.com, or stop by Monday through Friday 10:00 am to 5:00 pm at our rug washing facility at 565 EZ Street, Prescott, AZ 86301 (pick-up and delivery also available). (02-09-17)