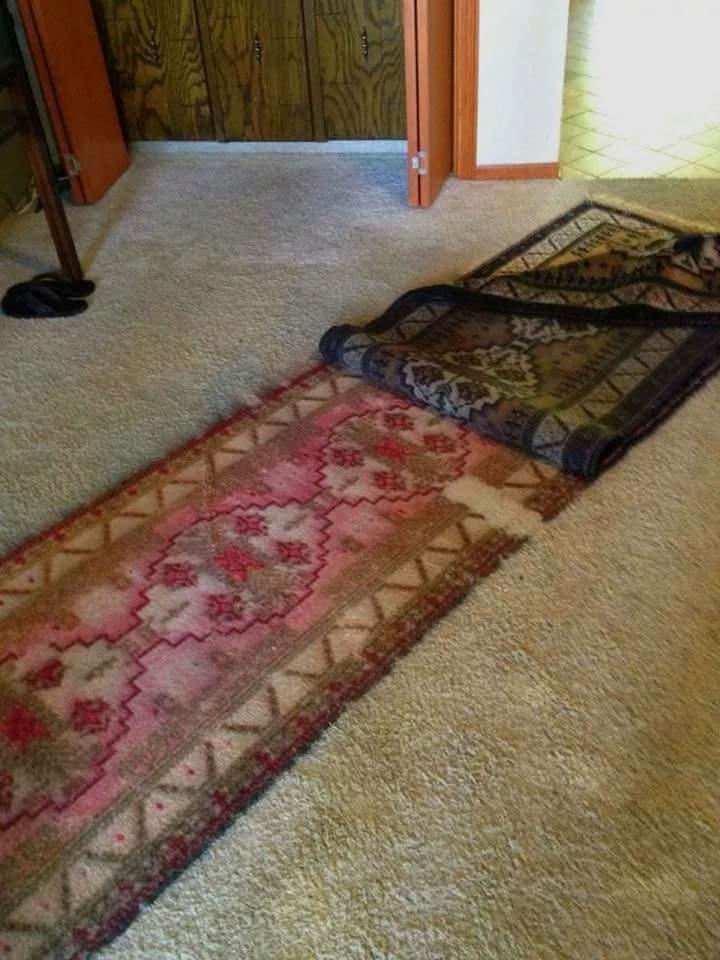 Hi folks! Ruthie with Arizona Oriental & Specialty Rug Care here in Prescott, AZ once again and today I wanted to address something that many people don't seem to think twice about, and that is whether or not the dyes in their rugs are stable! Take a look at the picture I've shown here, for example - you wouldn't want this to happen to your floors, would you!?
I will say that the rug shown in this picture was in a water damage of some sort and remained wet for a bit too long, as evidenced by the imprinting of the rug left by the rug's dyes. I'm not sure how long, exactly, but from my experience, I would say that it stayed there for at least several hours. It's likely that the area rug could be saved with a professional cleaning service as well as a loose dye removal treatment - but there is definitely zero hope for that wall-to-wall!
However, this situation can also happen when rugs that are cleaned in the home in place - many people wrongfully assume that cleaning area rugs is as easy as rinsing them off and then just hanging them out to dry. This might work for some area rugs, but I know far too many people who have ruined area rugs by doing just that!
Remember that NOT ALL RUG DYES ARE CREATED EQUALLY! I cannot tell you how many rugs we have in our facility that have unstable dyes! This is why we ALWAYS perform a dye stability test before we ever begin cleaning the area rugs in our facility! In fact, it is one of the most important steps in our cleaning process and something that definitely sets us apart from the standard wall-to-wall cleaners out there.
If you love your rug, why not have it professionally cleaned so you can enjoy it for years to come and not run the risk of ruining it!?
Till next time, enjoy your beautiful art for your floor and remember a clean rug is a rug that can last you a lifetime!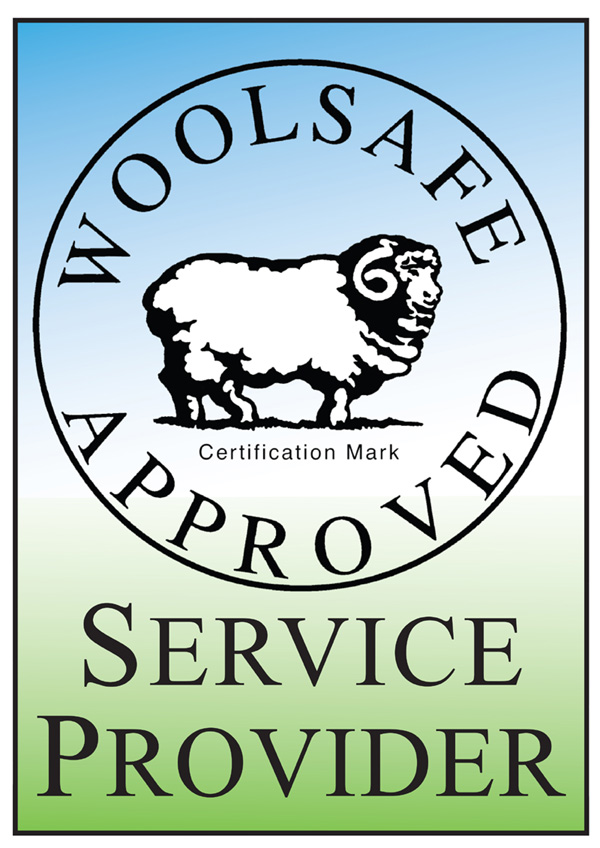 Arizona Oriental & Specialty Rug Care serves Prescott, Prescott Valley, Sedona, Flagstaff, and much of the Northern Arizona areas. We meet the highest standards in professional cleaning of area rugs with rug wash specialists having earned the highest training, including certification as WOOLSAFE FIBRE CARE SPECIALISTS through the WOOLSAFE ORGANISATION. Such extraordinary certification ensures our client's area rugs receive the highest quality care.
If you would like more information about unstable dyes in area rugs, give us a call at 928-445-1718, visit our website at www.ArizonaOriental.com, or stop by Monday through Friday 10:00 am to 4:00 pm at our rug washing facility at 565 EZ Street, Prescott, AZ 86301 (pick-up and delivery also available). 04-24-2019