What You Need to Know About Vacuums and Area Rugs
Hi, I'm Ruthie here at Arizona Oriental & Specialty Rug Care in Prescott AZ and often I'm asked by my clients "What is the best way to vacuum my area rugs?"
The first thing you need to know is that DRY SOIL IS EXTREMELY DAMAGING TO YOUR AREA RUGS. Ok, now that we got that out of the way just what is dry soil?
Dry soil not only comes into our homes with our shoes and paws of our pets,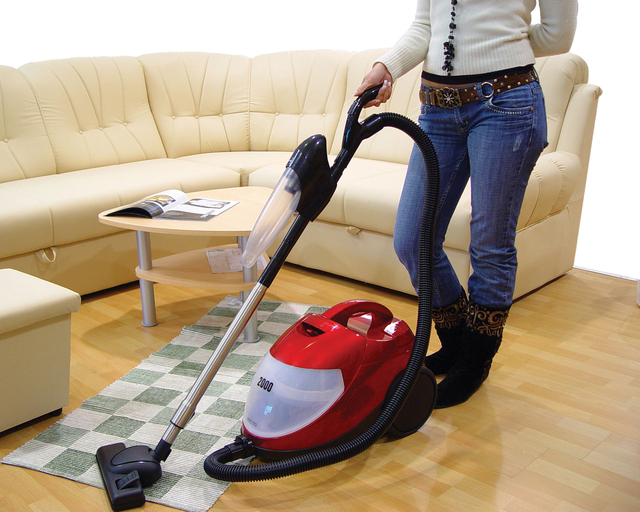 additionally much of the dry soil in our homes comes from the settling of dust in the air. You don't walk on your tables and counters and yet let a week or so go by and you are very likely to see a layer of this dry soil that I am talking about. While you may think it's harmless to your rugs, it actually can be very damaging because on a microscopic level this dry soil has sharp little edges that can certainly cut your wool pile. Grinding this dry soil in by walking on the rug adds to this dilemma and damage you may be causing. This is why with hand knotted rugs you will see white knots begin to appear as the face fibers are worn away.
Now that you know what the problem is, the second problem is in knowing how to safely remove this dry soil. As you can imagine the rotating beater bar on upright vacuum cleaners can be much too harsh to be used on fine wool rugs. If you do have an upright you will need to turn off the beater bar and use only the suction. If turning off is not an option, then turn the beater bar to the highest setting keeping the bar as far away from the deep pile as possible. Remember you are needing the suction not the abrasive rotary bar.
One of the safest ways to vacuum a rug is by using a canister vacuum, where you will be able to maintain better control of the suction and avoid a beater bar altogether.
You can even use a hard surface electric sweeper. Here again there is no rotary brush bar. While it doesn't have as great a suction as other styles of vacuum cleaner, it is a safe way to vacuum area rugs.
WHEN IS IT AN APPROPRIATE TIME TO USE YOUR UPRIGHT WITH THE BEATER BAR ON?
Once or twice a year it is really nice to be able to "dust" your rugs. This will greatly help you remove the dry soil that managed to wiggle down to the foundation of your rug. Simply take your rug to a hard surface (like a clean garage floor) and turn your rug upside down. Then vacuum the backside of the rug with the beater bar on. You will be surprised at how much dirt and debris shakes out of your rug. Our grandmothers really knew what they were doing when they hung the rugs over the laundry line and beat the heck out of them. They were removing the dry soil, much like you will be doing when you dust the back of your rug!
SIDE NOTE WARNING! NEVER VACUUM OVER YOUR SIDE CORDS OR FRINGES. VACUUMS ARE FAMOUS FOR DOING GREAT DAMAGE TO THE CORDS AND FRINGES. ALSO, IF YOU HAVE A CLEANING PERSON HELP YOU MAINTAIN YOUR HOME, BE SURE TO EDUCATE THEM AS TO HOW YOU WANT YOUR AREA RUGS CARED FOR.
DID YOU KNOW?
By professionally cleaning your area rugs regularly, you help ensure that the dry soil is removed – removing the "sandpaper like" grinding away of your fibers.
Additionally spills that cause spots means there is a foreign substance in the rug and this can also be harmful to the fibers. Animal urine is one of these spots that is especially harmful to rug fibers and can even cause dry rot in the rug! Therefore if your rugs have spots and spills – DON'T WAIT ANY LONGER! NOW IS THE TIME TO CLEAN YOUR RUG!
Till next time, enjoy your beautiful art for your floor and remember a clean rug is a rug that can last you a lifetime!
Arizona Oriental & Specialty Rug Care serves Prescott, Prescott Valley, Sedona, and much of the Northern Arizona areas. We meet the highest standards in professional cleaning of area rugs with rug wash specialists having earned the highest training, including certification as WOOLSAFE FIBRE CARE SPECIALISTS through the WOOLSAFE ORGANISATION. Such extraordinary certification ensures the area rugs of our client's receive the utmost in care.
Call us for more information on How to Properly Vacuum an Area Rug 928-445-1718, visit our website at www.ArizonaOriental.com, or stop by Monday through Friday 10:00 am to 4:00 pm at our rug washing facility at 565 EZ Street, Prescott, AZ 86301 (pick-up and delivery also available).

What You Need to Know About Vacuums and Area Rugs