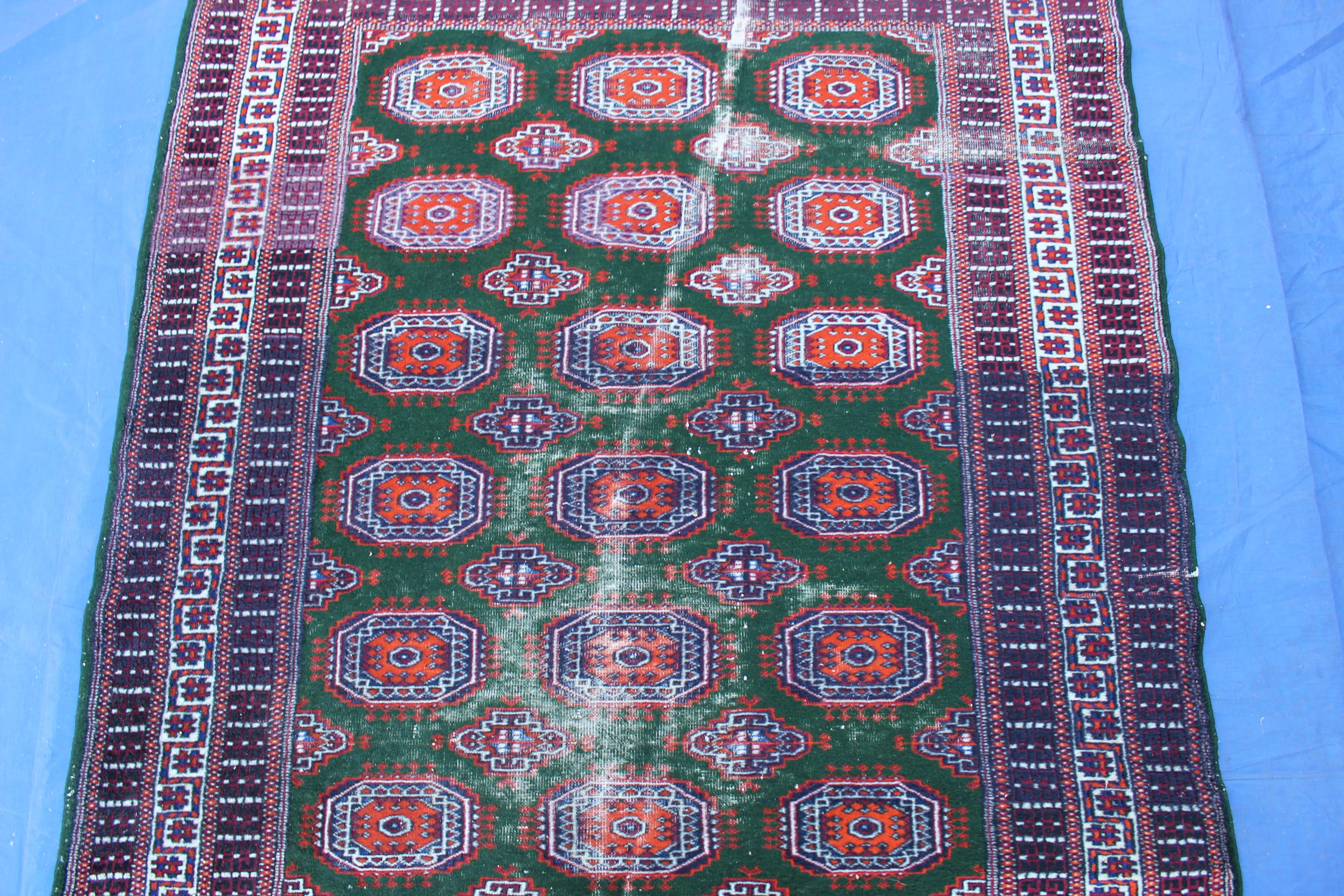 Before & After Photos - What Improper Rug Storage Can Lead To - Prescott AZ
Ruthie with Arizona Oriental & Specialty Rug Care here once again in Prescott and I wanted to take a moment today and share some photos of a rug recently brought into our facility. Our client brought this rug into us because she was concerned about all the missing fibers. She had kept her rug stored in her attic in a bag for over 10 years!
At first, we were thinking it had suffered a moth infestation because it hadn't been properly stored for such a long time. However, after further inspection and speaking with our client about the storage conditions of the rug, we discovered that she had folded the rug up and put it in a plastic bag. Looking at the rug again, we noticed that the places where the fibers had been worn away were where the rug had been folded.
YOU SHOULD NEVER KEEP A RUG FOLDED FOR A LONG TIME! As I have mentioned in other articles, leaving rugs folded stretches the foundation and can lead to not only fiber loss as what happened in this rug, but also rips and tears. There's also the possibility that the rug may never lay flat again. This client was lucky that her rug hadn't torn or been permanently misshapen from the stress of being folded for so long.
Even though our client had sort of forgotten about the rug she'd stored in her attic, she fell in love with it all over again when she found it. She wanted to be able to use the rug in her home again but she wasn't so sure she wanted to look at all at the bare spots where the fibers were missing. So we took the rug to our repair shop and got our client a quote for a paint touch up.
A paint touch up repair is when a repair person takes special fabric paint markers and carefully colors in over the foundation of the rug where the missing fibers are. This covers up the stark white of the foundation fibers and makes the rug look a little more finished. There aren't any fibers in these areas still, but the colors blend with where the fibers are.
It's important to remember that if your rug has been touched up or painted, it will wear off over time.
This is certainly not a permanent repair and it will need to be reapplied the next time the rug is cleaned.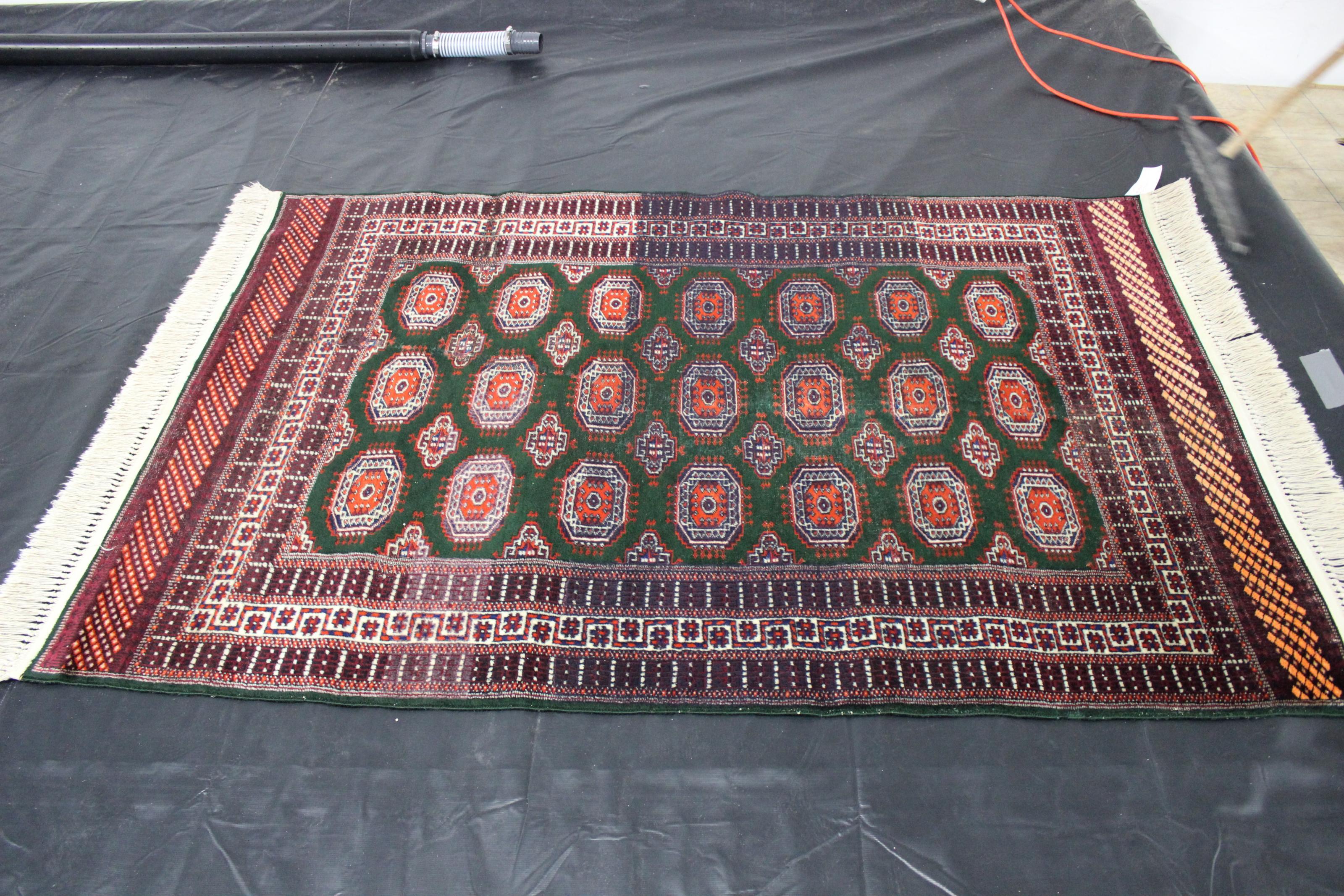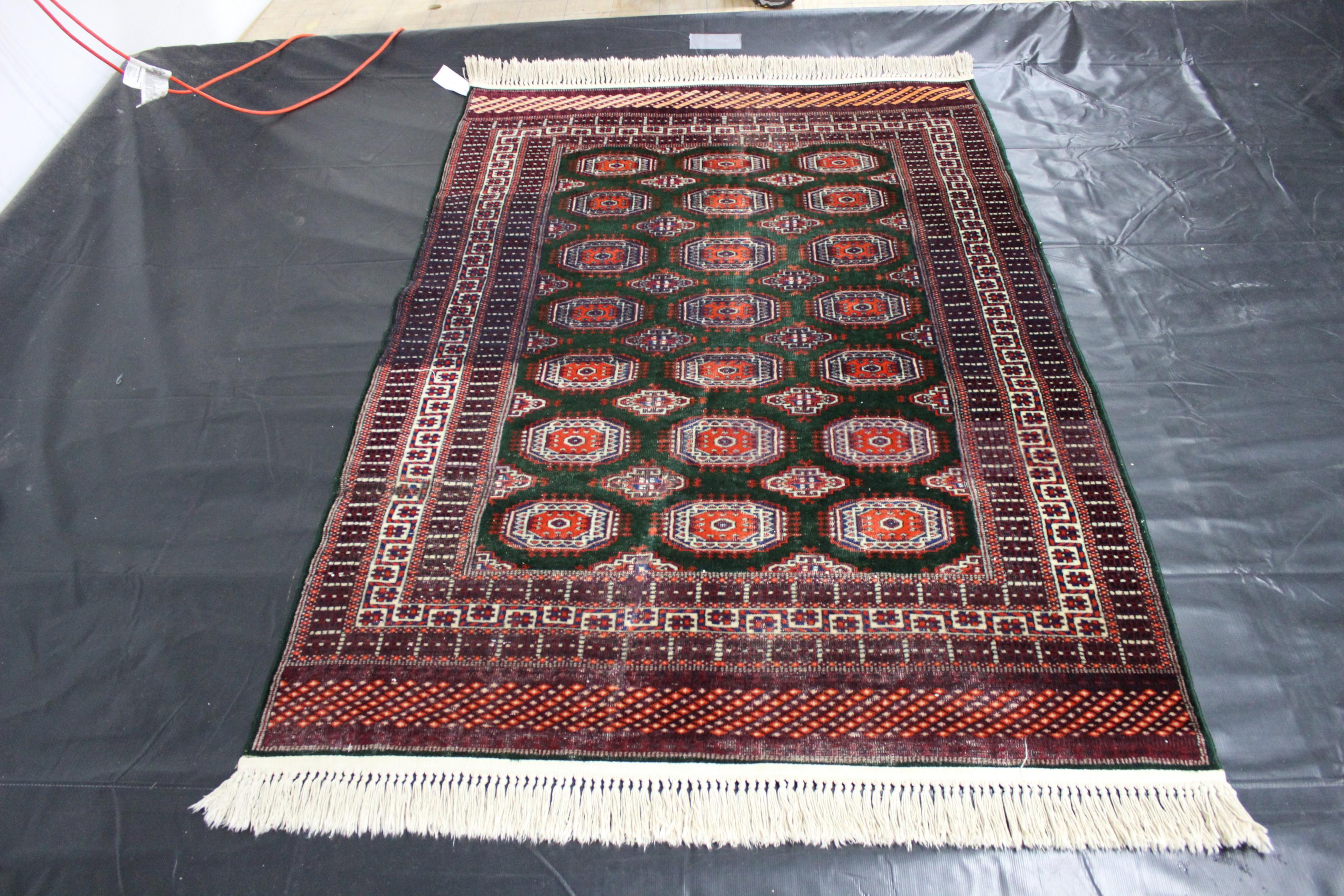 This was just what our client was looking for with this rug, however. As you can see by these photos taken after the rug had the paint touch up applied, it turned out beautiful! Our client was very happy and very thankful that we were able to bring life back into her rug and promised to never fold one of her rugs again when she needed to store them!
Till next time, enjoy your beautiful art for your floor and remember a clean rug is a rug that can last you a lifetime!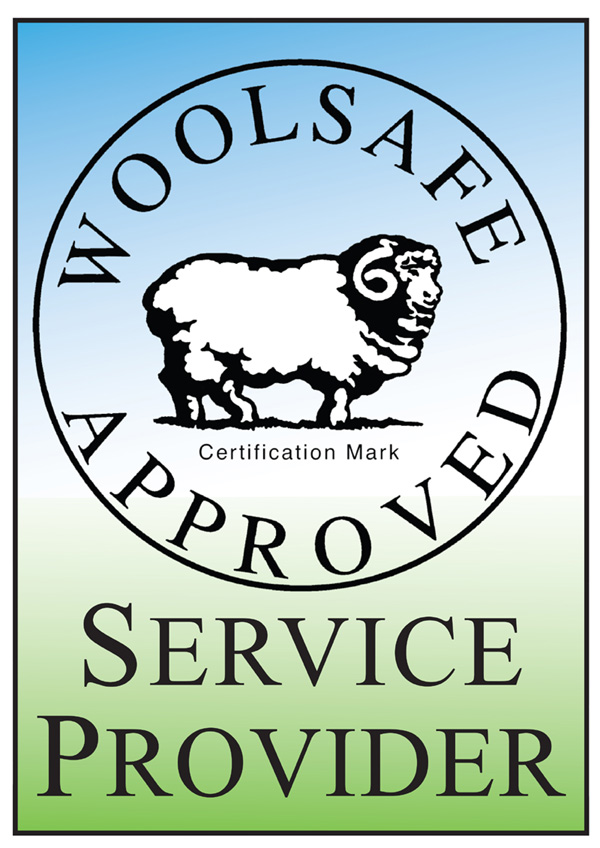 Arizona Oriental & Specialty Rug Care serves Prescott, Prescott Valley, Sedona and much of the Northern Arizona areas. We meet the highest standards in professional cleaning of area rugs with rug wash specialists having earned the highest training, including certification as WOOLSAFE FIBRE CARE SPECIALISTS through the WOOLSAFE ORGANISATION. Such extraordinary certification ensures the area rugs of our client's receive the utmost in care.
Call us for more information on proper storage techniques for your rugs at 928-445-1718, visit our website at www.ArizonaOriental.com, or stop by Monday through Friday 10:00 am to 5:00 pm at our rug washing facility at 565 EZ Street, Prescott, AZ 86301 (pick-up and delivery also available). (08-11-17)


Before & After Photos - What Improper Rug Storage Can Lead To