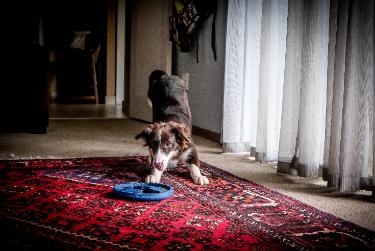 When you buy area rugs and put them all around your house, you immediately feel the pinch on your bank account and want to ensure you care for them properly.
Hi there! It's Ruthie with Arizona Oriental & Specialty Rug Care, coming from Prescott, AZ.
Like any significant investment, proper care and upkeep are essential to preserving your hardwood floors' stunning beauty and the welcoming atmosphere they create in your home.
If you want to know how to make your area rugs last as long as possible, you can consult with professional cleaners in Prescott Valley.
Gently Clean The Rugs As If You Were A Professional Cleaner.
Area rugs wear out faster because foot movement flattens them, damaging the fibers and forcing dirt and debris into the fibers, weakening the rug. The most important part of keeping the space in good condition is vacuuming it regularly (at least once a week).
The vacuum sucks up shoes tracked in gravel. Animal hairs, tiny insects, and dead skin flakes can all accumulate on your area rugs if you don't frequently vacuum them. Rugs provide the same purpose as a carpet but in a more compact space, and they are excellent at collecting any dirt that may have landed on them.
Get Rid of the Mess, But Call the Prescott Valley Rug Cleaners When It Gets Stained
It's essential to clean up any mess after a spill immediately. Removing any stains or flaws may be difficult, if not impossible.
Don't forget that washing a spot on your area rug will potentially spread the stain and the color. Apply pressure with a white, lint-free cloth or rag to remove the stain. In the event of a pet accident, please get in touch with us immediately so we can assess the damage and determine what cleaning treatment is necessary for your area rugs.
Make Use Of Professional Rug Cleaners in Prescott Valley
Carpet cleaning is a job best left to professionals. Yet, many homeowners still attempt to clean their rugs and carpets without first consulting with a professional who can guarantee excellent results. If your rugs look dirty, it's too late to clean them using the methods recommended by the manufacturer.
Depending on their origin, some rugs for the home are treated and coated with protective materials so they won't get stained. Wear and tear are magnified on Oriental rugs because they don't.
To be sure, your area rugs get all health benefits. Contact Arizona Oriental & Specialty Rug Care in Prescott or fill in the compact form here for a direct reply.
You can also check out our customer reviews from Birdeye and Yellow Pages.
Arizona Oriental & Specialty Rug Care serves Prescott, Prescott Valley, Sedona, Flagstaff, and much of Northern Arizona. We meet the highest standards in professional cleaning area rugs, with rug wash specialists having earned the highest training, including WOOLSAFE FIBRE CARE SPECIALISTS certification through the WOOLSAFE ORGANISATION. Such extraordinary certification ensures our client's area rugs receive the highest quality care.
Call us for more information on area rug vacuuming tips and tricks at 928-445-1718, visit our website at www.ArizonaOriental.com, or stop by Monday through Friday 10:00 am to 4:00 pm at our rug washing facility at 565 EZ Street, Prescott, AZ 86301 (pickup and delivery also available). 07-14-2020

Fill In For A Quick Response