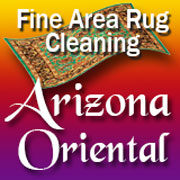 Folks are sometimes mislead by our company name and think that because they didn't spend thousands of dollars on their area rugs, that we do not service the more economical rugs. Truth is, at Arizona Oriental we clean ALL TYPES OF RUGS! Many of our client's rugs are synthetic rugs. Synthetics deserve proper cleaning too!
At Arizona Oriental we understand that it is not just the cost of the rug that matter, but what the rug means to the client. Perhaps it was purchased at a home store such as Home Depot or IKEA and the rug is the perfect size, perfect color, and perfect design! My homeowner loves the rug. Don't you think this rug deserves a proper cleaning too? I DO! We will treat this rug the same as we do all rugs in our care. We will first inspect the rug, do a dye migration test, check for animal urine deposits, dust the rug to remove dry soil (critical to a deep cleaning), match the cleaning method as well as the cleaning solutions to the fibers of the rug and wash each rug individually – never batch cleaning with other client's rugs so no fear of any cross contamination of someone else's rug.
After all, regardless of the fiber being silk, wool or a synthetic – all rugs have specific cleaning requirements. And believe it or not, there are times when synthetic fibers require more cleaning services than a wool fiber.
My point today is, YES of course we clean synthetic rugs as well as all other rug fibers too. Don't neglect your area rug regardless of the fiber. A clean rug will continue to look good and you will be able to enjoy the rug for many years. When maintenance is routine and soil is removed regularly, there is less opportunity for the soil to become embedded and do fiber damage.
I invite you to call us today with your questions and concerns. We are here to serve you and look forward to the opportunity to deep clean your area rugs.
Till next time, enjoy your beautiful art for your floor and remember a clean rug is a rug that can last you a lifetime!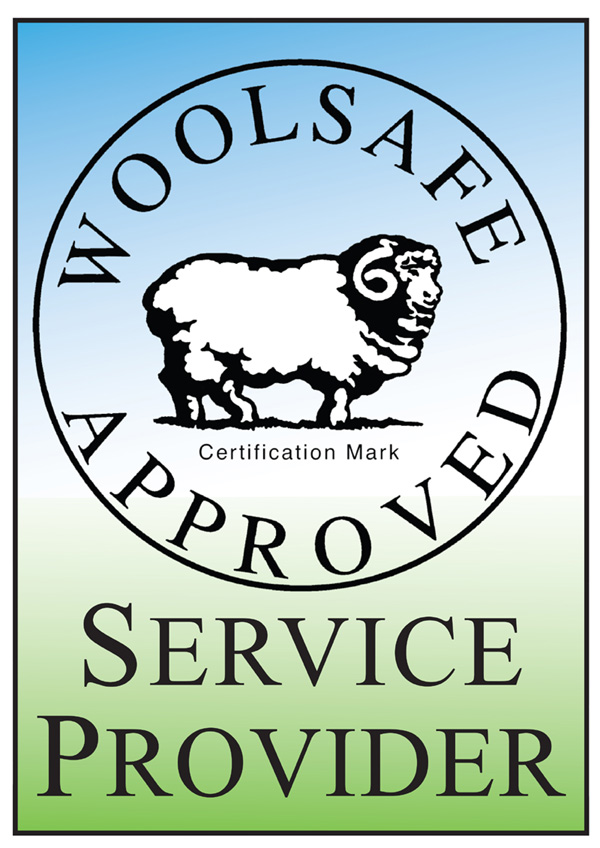 Arizona Oriental & Specialty Rug Care serves Prescott, Prescott Valley, Sedona and much of the Northern Arizona areas. We meet the highest standards in professional cleaning of area rugs with rug wash specialists having earned the highest training, including certification as WOOLSAFE FIBRE CARE SPECIALISTS through the WOOLSAFE ORGANISATION. Such extraordinary certification ensures the area rugs of our client's receive the utmost in care.
Call us for additional information on proper care of your synthetic rug(s) 928-445-1718, visit our website at www.ArizonaOriental.com, or stop by Monday through Friday 10:00 am to 5:00 pm at our rug washing facility at 565 EZ Street, Prescott, AZ 86301 (pick-up and delivery also available).

Synthetic Area Rug Cleaning

Synthetic Area Rug Cleaning