Investing in Arizona Oriental's rug cleaning services can significantly improve indoor air quality in Prescott. Our team uses state-of-the-art equipment and eco-friendly cleaning products to eliminate dirt, dust, allergens, and other pollutants hiding in your rugs' fibers.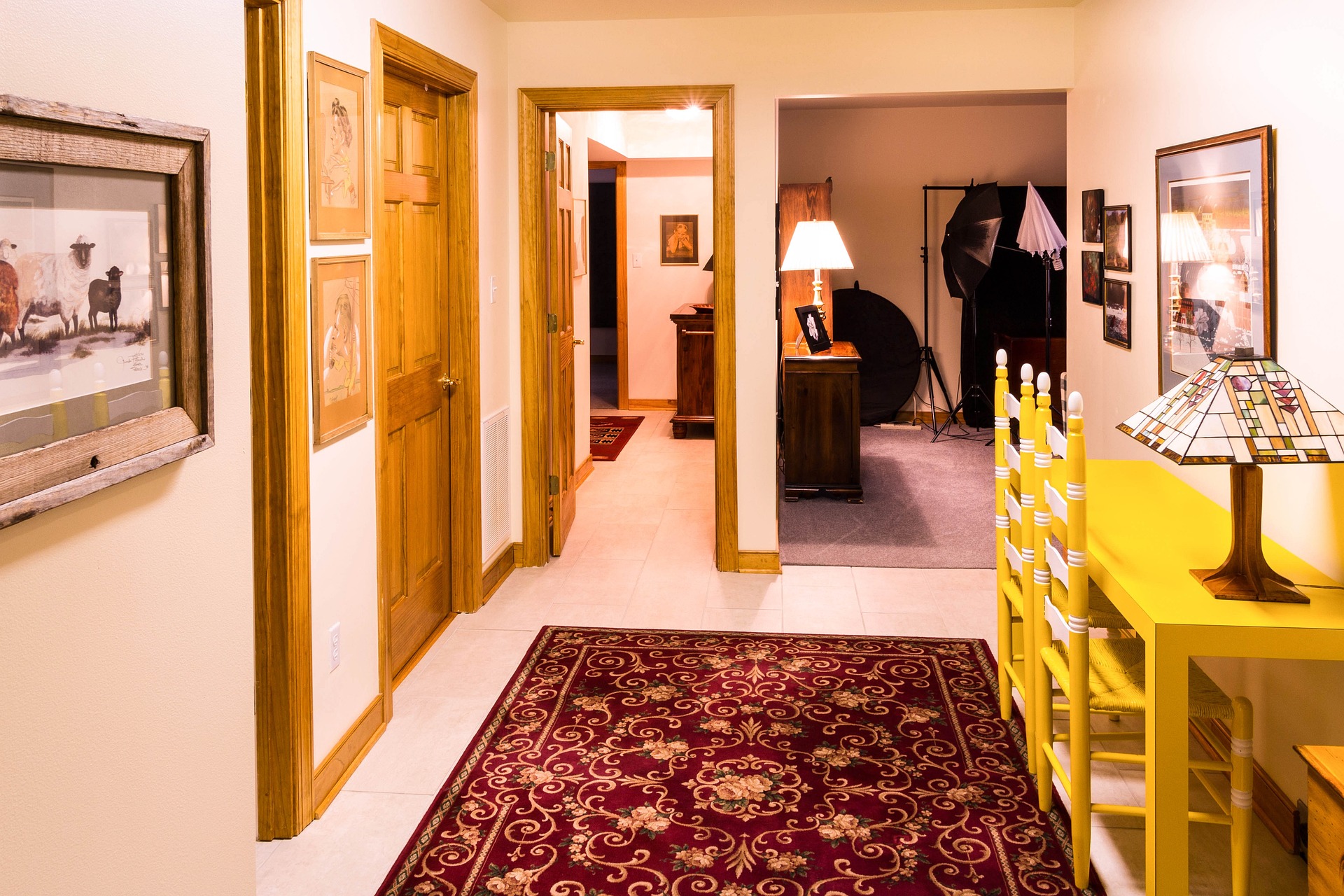 Hi there! It's Ruthie with Arizona Oriental & Specialty Rug Care.
Dirty rugs are breeding grounds for bacteria and mold to trigger allergies or respiratory issues. Our area rug cleaning services provide thorough deep cleaning that removes all the microscopic particles causing these problems. Removing these irritants from your rugs lets you breathe cleaner air inside your home or office.
Arizona Oriental has the expertise in specialty rug care is second to none regarding improving indoor air quality. You can trust us to deliver exceptional results that make your home safer for family members with allergies or breathing difficulties. Contact our team today to schedule an appointment!
The Connection Between Rug Cleaning and Indoor Air Quality
At Arizona Oriental, we know good indoor air quality is only possible with regular skilled rug cleaning. Our team uses high-tech tools and methods to get rid of dirt and dust deep in the fibers of your rugs.
This makes your home cleaner and helps you and your family breathe in clean, healthy air.
You can also keep dangerous particles out of your home by regularly vacuuming and taking your shoes off before you enter. By taking these steps and working with our experienced team, you'll know that your home is clean and safe for everyone who lives there.
How Arizona Oriental Can Improve Your Home's Indoor Air Quality
At Arizona Oriental, we promise to give our clients the best services for cleaning their homes. Based on our knowledge and experience, we know that improving the quality of the air inside is important for a healthy living situation. We can help you keep your home clean by cleaning your oriental rugs and area rugs professionally.
Our experts use cutting-edge tools and goods that are safe for your family and pets. Through our deep-cleaning process, we get rid of dirt, dust, germs, bacteria, and other things that are bad for your rugs. This makes your home cleaner and helps improve the quality of the air inside by lowering pollutants in the air.
In addition to our standard cleaning services, we also offer services like odor removal and stain protection. Our treatment plans are made to fit the wants of each customer's home. If you hire Arizona Oriental to clean your home, you can be sure that the air quality will get better, making you and your family healthier.
Breathe Easier with Arizona Oriental's Rug Cleaning Services
We specialize in professional rug cleaning services to help you breathe easier by eliminating allergens, dirt, and other contaminants from your rugs.
Our rug cleaning process starts with a thorough inspection to identify any stains, spots, or areas that need special attention.
Don't let dirty rugs affect the quality of air in your home! Choose Arizona Oriental for our exceptional rug cleaning services that will leave your rugs fresh, clean, and allergen-free. Contact us today to schedule an appointment with our experienced professionals so you can breathe easier tomorrow!
Alternatively, fill in the compact form here for a direct reply.
You can also check out our customer reviews from Birdeye and Yellow Pages
Arizona Oriental & Specialty Rug Care serves Prescott, Prescott, AZ, Sedona, Flagstaff, and much of Northern Arizona. We meet the highest standards in professional cleaning of area rugs, with rug wash specialists having earned the highest training, including certification as WOOLSAFE FIBRE CARE SPECIALISTS through the WOOLSAFE ORGANIZATION. Such extraordinary certification ensures our client's area rugs receive the highest quality care.
Call us for more information on area rug cleaning at 928-445-1718, visit our website at www.ArizonaOriental.com, or stop by Monday through Friday from 10:00 am to 4:00 pm at our rug washing facility at 565 EZ Street, Prescott, AZ 86301 (pickup and delivery also available). 07-14-2020

Fill in for a Direct Response