Are you seeking expert tips to keep your area rugs clean and well-maintained between professional cleanings? Look no further than Arizona Oriental!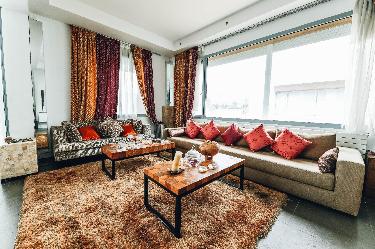 Hi there! It's Ruthie with Arizona Oriental & Specialty Rug Care.
We specialize in oriental rug cleaning and are here to provide valuable advice on preserving the beauty and longevity of your rugs. Read on to discover essential tips for cleaning and maintaining your area rugs, and contact us today for a free consultation.
Vacuuming: The Key to Regular Maintenance
Regular vacuuming is crucial for keeping your area rugs clean and free from dirt, dust, and debris. Use a vacuum cleaner with a brush or beater bar attachment to thoroughly clean both sides of the rug.
Be gentle and avoid excessive force, especially if your rug has delicate fibers or fringes. Vacuuming at least once a week will help prevent the accumulation of dirt and maintain the rug's appearance.
Treating Spills and Stains Immediately
Accidents happen, and quick action is essential when spills occur on your area rug. Blot the spill immediately with a clean, white cloth or paper towel to absorb as much liquid as possible. Avoid rubbing the spill, as this can cause it to spread and penetrate deeper into the rug fibers.
Use a mild detergent or stain remover specifically designed for area rugs, and follow the manufacturer's instructions. If the stain persists, it's best to consult professionals like Arizona Oriental to ensure proper and safe removal.
Rotating Your Rugs for Even Wear
To prevent uneven wear and tear on your area rugs, rotating them periodically is advisable. Foot traffic concentrates in certain areas, causing those spots to wear down faster.
By rotating your rugs every six months, you distribute the foot traffic and ensure all areas of the rug receive equal exposure. This simple step can significantly extend the life of your area rugs and maintain their overall appearance.
Professional Area Rug Cleaning by Arizona Oriental
While regular maintenance is crucial, having your area rugs professionally cleaned is equally essential. Arizona Oriental offers expert oriental rug cleaning services in Prescott, ensuring a thorough and gentle cleaning process for your precious rugs.
Our specialists have the knowledge and experience to handle various rug types, including delicate and antique rugs. We use specialized techniques and cleaning solutions to remove deeply embedded dirt, stains, and odors, restoring the beauty and vibrancy of your rugs.
Contact Arizona Oriental today to schedule a free consultation. Our professionals will assess your area rugs and provide personal recommendations for their cleaning and maintenance.
Don't compromise on caring for your valuable rugs—trust Arizona Oriental for exceptional rug cleaning services.
Alternatively, fill in the compact form here for a direct reply. You can also check out our customer reviews from Birdeye and Yellow Pages
Arizona Oriental & Specialty Rug Care serves Prescott, Prescott, AZ, Sedona, Flagstaff, and much of Northern Arizona. We meet the highest standards in professional cleaning of area rugs. We use rug wash specialists who have earned the highest training, including certification as WOOLSAFE FIBRE CARE SPECIALISTS through the WOOLSAFE ORGANIZATION. Such extraordinary certification ensures our client's area rugs receive the highest quality care.
For more information on area rug cleaning at 928-445-1718, visit our website at www.ArizonaOriental.com. You can even stop by Monday through Friday from 10:00 am to 4:00 pm at our rug washing facility at 565 EZ Street, Prescott, AZ 86301. (pick-up and delivery are also available).

Fill in for a Direct Response